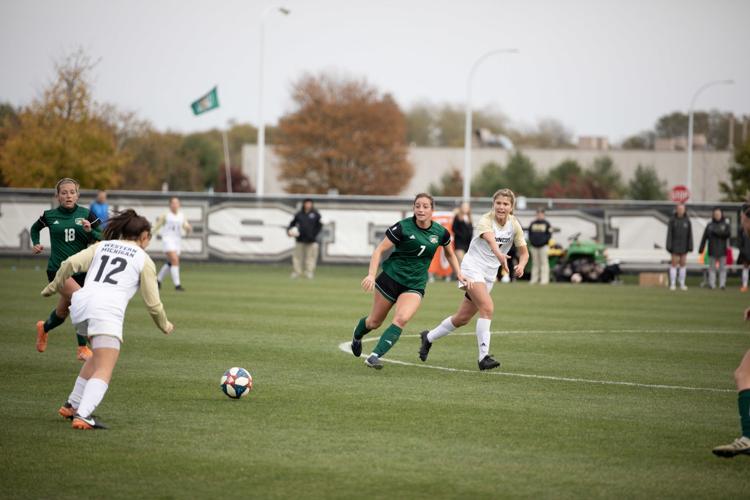 Western Michigan fell in an equally contested match at home against Ohio in the quarterfinals of the MAC Championship. The Broncos end the season with an overall record of 8-10-1 and 6-4-1 in conference play.
The Broncos entered the tournament seeded third and lost to a sixth seed Ohio team who played calculated and smart. The Bobcats outshot WMU 17-14 as both teams created multiple offensive chances throughout the match. Bronco goalkeeper, Maggie Rogers, recorded five saves including four in the first half.
Sydney Leckie struck first for the Bobcats in the 52nd minute after her shot from outside the box sailed into the net. Leckie continued to leave her mark on the game assisting in Ohio's second goal in the 60th minute. Alivia Milesky secured a pass from Leckie in the box and finished off her chance to give the Bobcats a 2-0 advantage. 
Senior Grace Labadie led the offensive push for a late comeback with her three shots on frame. Morgan Otteson and Lydia Bajema added to the attack with one shot on net each. However, it was not enough as the Bobcat defense held true for the entire match.
Bailey Korhorn finishes the season second in points for the Broncos with 17 while Otteson ends the season as Western's top scorer with ten goals. Labadie assisted on a team-high seven goals throughout the season.