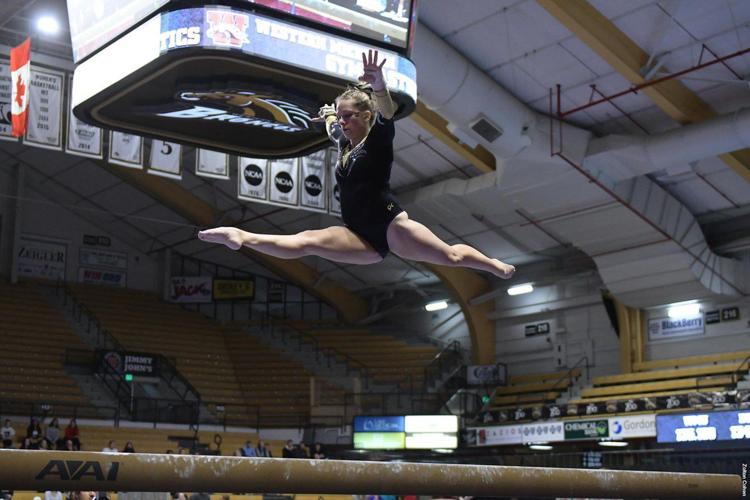 Western Michigan senior Amelia Mohler was named Mid-American Conference Co-Specialist of the week after a victory against Ball State this past Sunday.
This was Mohler's third selection of her career, adding league specialist of the week on January 23, 2018 and March 13, 2018. She is the first Bronco to earn a weekly award since Rachel Underwood who earned Gymnast of the Week on January 15, 2019.
Mohler began her day last Sunday earning second place on bars with a score of 9.825. Mohler continued with a career high score of 9.900 on beam, tying the fourth-highest score in program history and the best score on beam for Western Michigan since February of 2019.
Mohler has helped Western Michigan gymnastics start their season 5-0 in dual meets and 4-0 in MAC competition. This is the first 4-0 MAC start for WMU since 2006, and best start in dual meets for the program since 2012.
The Broncos are on the road for a competition on Friday, Feb.14 against Illinois.