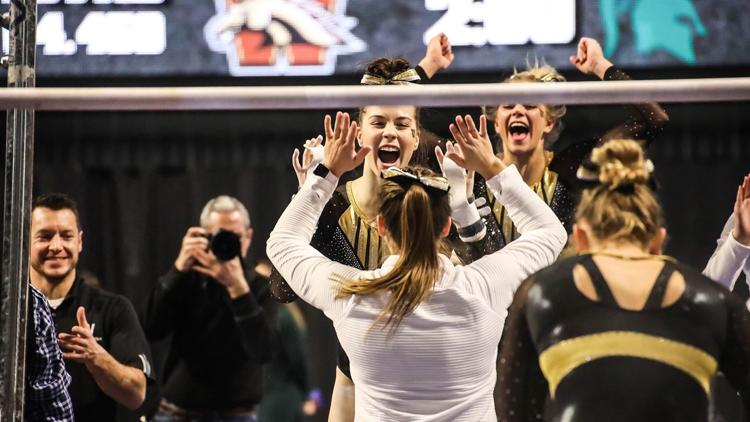 Western Michigan gymnastics competed in the Arizona Quad Meet on Saturday, scoring fourth out of four teams with a score of 191.800.
Arizona won the meet with a score of 195.950. Iowa State finished second with a score of 195.750 and Rutgers placed third with a 194.250.
WMU's highest score of the day came from junior Stacie Harrison, who scored 9.850 on the floor, good enough for second. WMU also earned third on the floor with a score of 9.825 from junior Morgan Spence.
Charlotte Tishkoff and Ronni Binstock both had good overall performances with Tishkoff earning a score of 37.925, which was good for fourth place, while Binstock earned 37.800, earning her a fifth place finish.
Amanda Gruber was the Broncos leading scorer on the beam with a 9.750, which put her in a tie for 13th. Josephine Thomas also put up good numbers on the vault, tying for fifth with a score of 9.775.
Western looks to get off on the right foot as Mid-American Conference play begins with an away meet on Friday., Jan 17 against Northern Illinois.