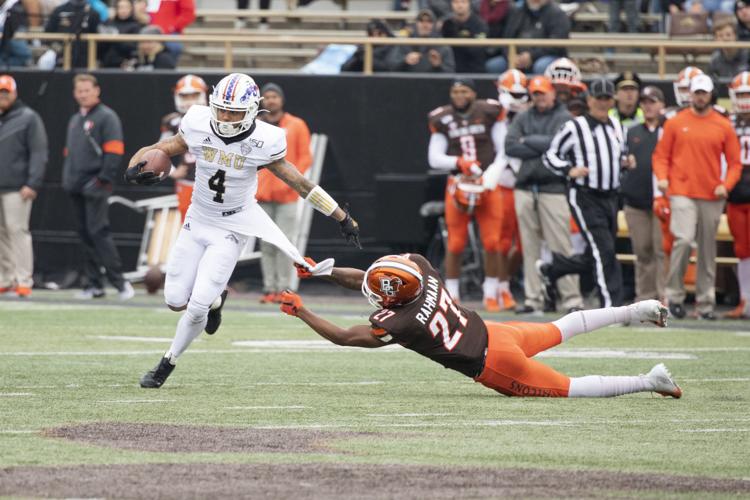 WMU football returns a young but athletic group at cornerback for 2020 led by junior Patrick Lupro, who earned Third Team All-Mid-American Conference honors in 2019.
The Broncos ranked No. 84 in pass yards allowed per game in 2019, though they also grabbed 13 interceptions in 13 games, one of just 30 teams to average at least one interception per game. Four of the five WMU players with multiple interceptions last season graduated and will no longer be on the team in 2020.
Lupro led the Broncos in 2019 with three interceptions and his six pass deflections were tied for a team high. Cornerbacks coach Marvin Clecidor, who joined the Broncos staff in March after being a co-defensive coordinator for Princeton the last three years, praised Lupro's lead by example mentality.
"He (Lupro) has really taken a step since I got here, what I've seen is a really positive step in the right direction towards being the leader of the group," Clecidor said. "He's been a guy you can count on to make plays himself, but the way he plays, he's one of those 'lead by example' kind of players. He plays with passion and energy, and that passion he plays with rubs off on some of the other football players and that's awesome."
In May, head coach Tim Lester mentioned redshirt sophomore Keni-H Lovely as one of the young corners he was excited to see in 2020 in an interview with the Herald. Clecidor praised the athleticism that he saw out of Lovely as one of the things that surprised him upon taking the job.
"Lovely is a guy that has stepped up and he has stood out in a huge way. When I talk about being surprised by the athleticism of the group, he was one of the guys that I saw first and I said, 'wow,' he's the type of athlete at the cornerback position that can change games with his playmaking ability," Clecidor said. "He's a very diligent worker, he cares about his craft, and you put those together and you get a guy that has a chance to do something very special."
Another young cornerback that Clecidor said impressed him and could see more playing time in 2020 is redshirt freshman Keith Jones Jr.
"Keith Jones is another younger defensive back that's really not gotten much of a chance to play in the past but what I saw from him was a guy that made a ton of progress even in eight short practices," Clecidor said. "He made a ton of progress and pretty much surprised me how well he can learn our defense and execute on the football field."
Clecidor cited the experience and confidence gained from the group will be a difference-maker for them in 2020.
"I think this year with Patrick Lupro being a year older, with Keni-H Lovely being a year older, guys like Keith Jones and (redshirt senior) Calin Crawford, they're all a year older, I think that will make a big difference because they have more experience now. They have that year under their belt where they've grown up some, so to speak," Clecidor said. "I think the simple fact of having more experience and being more confident in their own abilities and our defense, because they're going into their second year within this defensive scheme, they just look more sure of themselves."
Graduate transfer Therran Coleman coming over from Pittsburgh adds a player who can play at cornerback or safety, and that versatility excites Clecidor.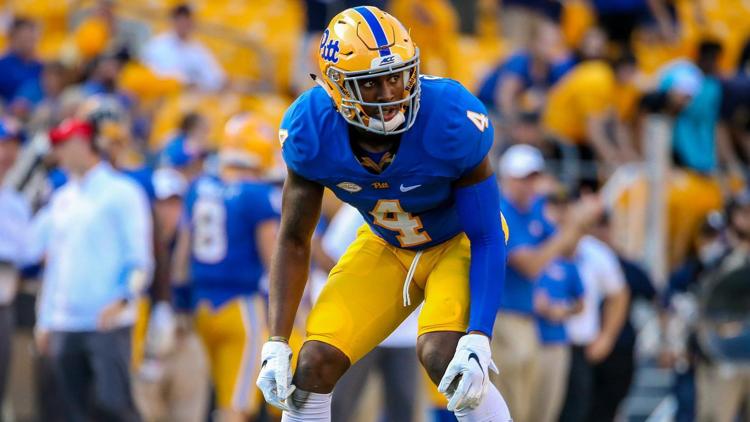 "He (Coleman) adds a ton of value simply because of the depth factor. As coaches, when it comes to putting your team together, you don't just want one good football player, you want multiple good football players that allow you to go into a game and do various things on defense," Clecidor said. "I like the fact that he's what we classify as a defensive back, not just a cornerback or a safety, but he's a defensive back, he can do multiple things. We really like the fact that he brings versatility to our defensive unit. He's a guy that, we're still trying to figure out where exactly his role will be, but he's shown that he can do multiple things. That's exciting to us. The more he can do on the field, the better."
Clecidor closed with saying the cornerback room is a group of special people.
"Our cornerback group, they're a group of young men that I think are very special people, and I think, at the end of the day, when you got special people that actually care about their craft and care about the football team, they'll find a way to be successful," Clecidor said. "I do believe that (the) cornerback group is a group of kids that are self-starters. So I'm excited to work with them here, I think it's going to be a blast."