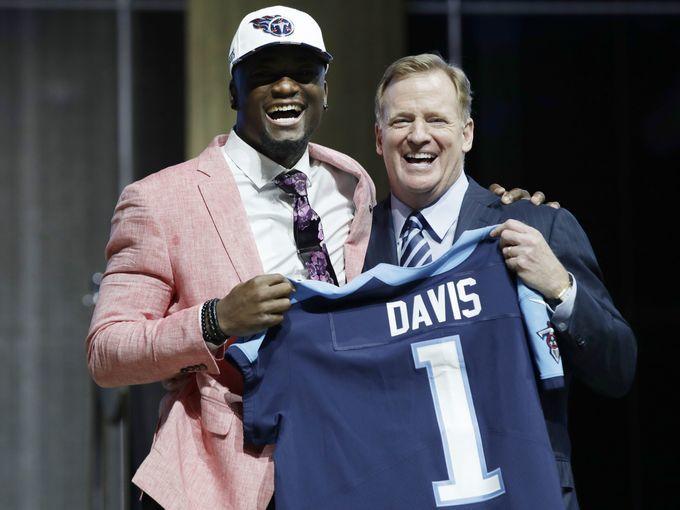 With the Division I men's and women's basketball tournaments and basically every other sport either canceled or suspended, sports fans have been itching for some kind of sporting event to root for.
March Madness is a time where fans come together to fill out NCAA Tournament brackets and this season, fans aren't able to due that due to the COVID-19 pandemic.
This pushed the sports staff at the Western Herald to do a tournament of our own. We have compiled a list of the 16 best offensive/special teams and the 16 best defensive players that will duke it out over the next couple of weeks online to see who is the best player in WMU football history.
With the release of the tournament field on Friday night, voting will begin at 9 p.m. on twitter with individual matchups being voted on and decided by fans. 
For seeding, sports editor Seth Berry seeded the offense/special teams players while lead sports reporter Joseph Zurek took the defense. They each ranked the players 1-16 then split again into two groups of eight players each to make four regions total with eight teams in each region, with offense/special teams on one side of the bracket and defense on the other side.
Seth and Joseph's seeding criteria
This is where the tone of this explanation has to change to first person (Seth speaking here).
First off, let me just say to you all that we spent hours deciding first, which 32 players to select, then going through the seeding process.
Until we actually took the time to sit down and do this,  we both found out the task is not as easy as it sounds.
With football being the ultimate team sport, it is difficult to evaluate what each position meant to each particular team and it is hard to differentiate which players had a greater impact than the other, especially when talking about different eras.
So we did our best with the data we had in front of us. We both used the combination of stats, individual accolades/awards, NFL or pro success (if any) after leaving WMU, team success and what we have seen with our eyes.
All of those things were considered when seeding each player. That being said, when evaluating an "all-time" list with so many different positions and so many different eras, there is not much separation between seeding because all of the players on this list accomplished great things.
But frankly, the seeding does not matter, because it is up to YOU to vote for who you think is the greatest WMU football player of all-time.
In a nutshell, we did our best to create something fun and interactive to lift everyone's spirits during a time of uncertainty.
We hope you all have fun voting.
Here is the bracket:
Offense/Special Teams Region 1
(1) Greg Jennings (WR) vs. (8) LeVante Bellamy (RB)
(4) Tim Hiller (QB) vs. (5) Jerome Persell (RB)
(3) Tom Nutten (OL) vs. (6) Chukwuma Okorafor (OL)
(2) Jarvion Franklin (RB) vs. (7) Alex Carder (QB)
Offense/Special Team Region 2
(1) Corey Davis (WR) vs. (8) Tim Lester (QB)
(4) Taylor Moten (OL) vs. (5) Robert Sanford (RB)
(3) Zach Terrell (QB) vs. (6) Jordan White (WR)
(2) Tony Scheffler (TE) vs. (7) Dale Livingston (K)
Defense Region 3
(1) John Offerdahl (LB) vs. (8) Terry Crews (LB/DE)
(4) Mark Garalczyk (DL) vs. (5) Ameer Ismail (LB)
(3) Dion Powell (DL) vs. (6) Drew Nowak (DL)
(2) Joel Smeenge (DE) vs. (7) Vern Davis (DB)
Defense Region 4
(1) Jason Babin (DE) vs. (8) Louis Delmas (S)
(4) Bernard Thomas (DT) vs. (5) Sean Mulheran (LB)
(3) Darius Phillips (DB) vs. (6) Keion Adams (DE/LB)
(2) Bob Rowe (DT) vs. (7) Doug Kraus (DT)