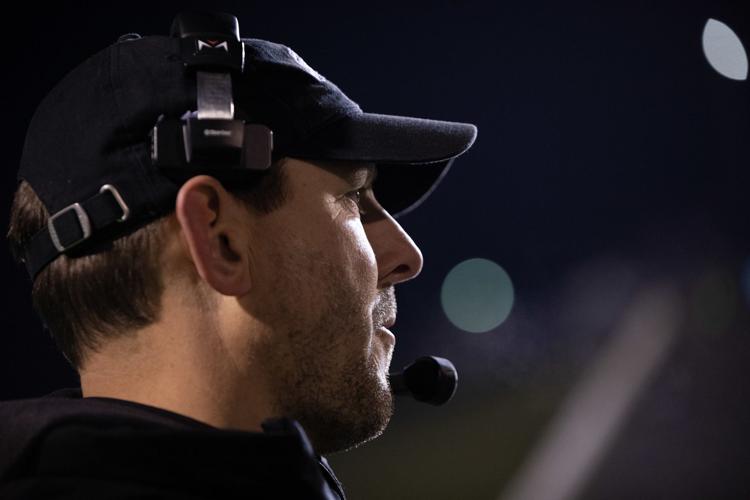 The 2019 regular season for Western Michigan football defined what it is like to go through ups and downs.
At times in the season, the Broncos looked like a well oiled machine who was poised to win the Mid-American Conference for the first time since 2016 and for the first time under head coach Tim Lester.
Other times, WMU would struggle in all phases of the game and could not get out of their own way, which ultimately led to their demise, especially on the road, where the Broncos were just 1-5 on the year.
Yet, when playing in Kalamazoo in front of the home fans at Waldo Stadium, they were a different team. Defenses could not stop the Bronco offense all season long at Waldo and even the Broncos defense, which is wildly inconsistent, played their best football at home, allowing over 16 points just once all season in Kalamazoo, where they finished 6-0.
The Broncos also saw some incredible seasons from individual players, such as running back LeVante Bellamy, who has 23 rushing touchdowns on the season to lead all of college football. Quarterback Jon Wassink stayed healthy all year, which is something that could not be said the previous two seasons. Wassink is currently ranked 21st in all of college football with 2,904 passing yards and threw 19 touchdowns compared to just seven interceptions. The offense also saw young receivers like Skyy Moore, Dashon Bussell and Jaylen Hall show potential, coupled with the reliable senior Giovanni Ricci at tight end.
Even the defense, which was a wreck last season, made clear strides. While still having their struggles this year, they allowed just 26.20 points per game, which ranks 57th in the nation. Not terrible by any means. They also turned teams over 20 times, which was the 17th best rate in the nation.
Being picked by the media to finish second in the division, it was a realistic possibility for the Broncos to come out as division champions this season, especially with being a senior-led, veteran team.
So why are the Broncos now sitting at home having to hope for Central Michigan to lose this Friday to Toledo to back door their way into the conference championship game? That's probably a question that WMU coaches, players and fans alike are all asking themselves today.
The bottom line is that the Broncos fell short in the biggest moments in their season. They had everything to play for on Tuesday night against a depleted Northern Illinois team and could not get the job done.
Let's recap the critical moments in the Bronco season that led to this point.
The Toledo loss
Coming into this Oct. 5 showdown, this game was expected to play a huge part in determining the MAC West. The Broncos had just come off of beating rival Central Michigan and Toledo looked impressive early in the season, which included a win over BYU.
At the time WMU dropped this game, it seemed like a tall task to try to get back into the title race with Toledo having the tiebreaker. But they very next week, Toledo dropped a game to Bowling Green. As the season went on, the Rockets would have to fight injuries from quarterback Mitch Guadagni and running back Bryant Koback and eventually fell out of the race. 
This gave the Broncos new life and the division seemed like anyone in the hunt could come out on top.
Haunted by EMU
After a convincing home win over the now MAC East champion Miami (OH) Redhawks at home, the Broncos would travel to Ypsilanti to take on a struggling Eastern Michigan team.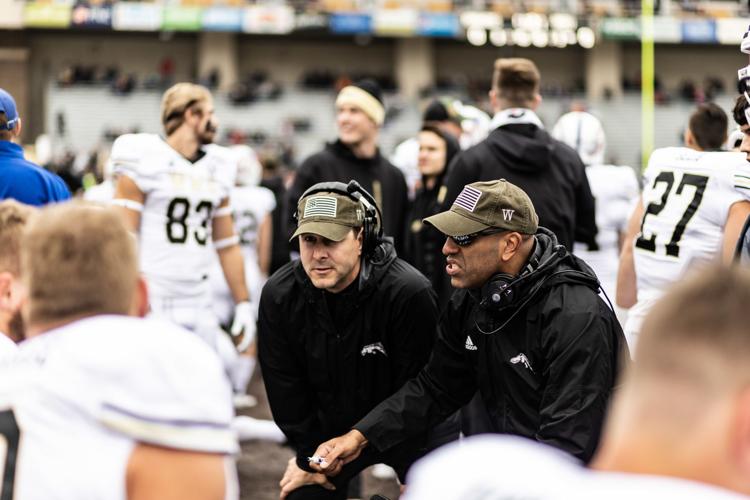 What happened in that game took everyone by surprise. The Eagles started backup quarterback Preston Hutchison as starter Mike Glass III missed due to an undisclosed injury.
WMU's defense inexplicably allowed over 350 passing yards and three touchdowns to the backup in a 34-27 loss.
Even in a game where they did not play their best football, the offense put together a huge drive late in the game to go up 27-26 with just over a minute to play.
But Eastern came right back down the field and scored in what seemed like a blink of an eye. The Broncos weren't out of the race, but it was another major setback in a season filled with highs and lows.
Big win over Ball State
If there was a moment where it felt like there was a turning point in a positive direction for the Broncos season, the Ball State win was that moment.
The Cardinals came into the Nov. 5 game in first place and playing good football. It took every ounce of effort for WMU to come out on top in that game and they withstood multiple BSU blows to come out on top.
WMU had finally won a close game and it was the first time WMU looked to be in a prime position to be able to win the division. That game was the first time they had won two in a row and it felt like WMU got over some type of hump, even though there was plenty of football left to play.
First road win of the year
WMU would get another "monkey off their backs," so to speak, when they were finally able to get their first road win of the season at Ohio on Nov. 12.
This was another one the Broncos would have to scratch and claw in against a solid Ohio team. The 37-34 overtime win gave WMU their third win in a row heading into their bye week.
At this point, the Broncos seemed to have found some magic in them and were riding a hot streak.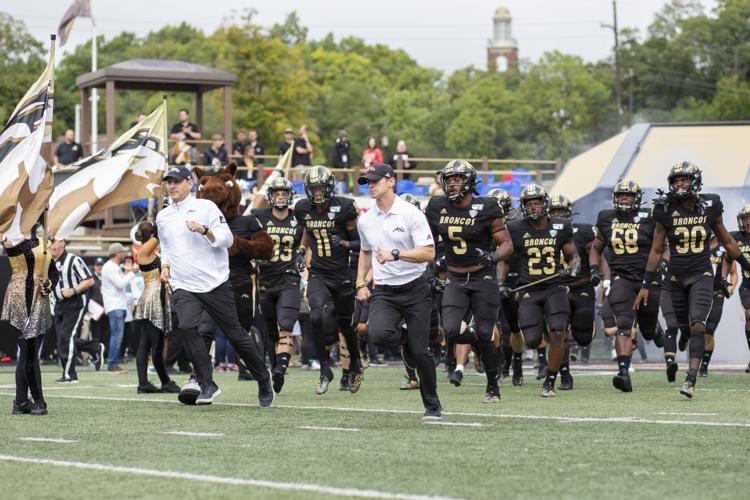 This win would set them up to just needing a win over a 4-7 NIU team in the final week of the regular season.
The NIU debacle
With a win over the Huskies on Tuesday, WMU would have punched their ticket to the Mid-American Conference Championship game at Ford Field on Dec. 7.
Instead, the Broncos played arguably their worst game of the season in some nasty weather conditions.
Coming into this one, WMU had several factors going in their favor. The Broncos were coming off their bye, NIU had just lost the week before to EMU to end any hopes of a bowl bid and star running back Tre Harbison hit the transfer portal, as well as starting quarterback Ross Bowers being out due to injury.
But once the game started, the Broncos could not seem to do much right. A blocked and missed field goal, a fumble and a fluke play by NIU caused a 10-0 halftime deficit in the first half.
WMU came out strong in the second half, but could not sustain any offensive consistency or passing game in the rain and wind.
When the offense got the ball back on the final drive, Wassink was able to connect with Dashon Bussell over the middle, only to have the ball knocked out by an NIU to defender to seal the Broncos fate.
Season outlook
There is still hope for the Broncos to get to Ford Field. But now that hope relies on a Central Michigan loss on Friday.
Nobody wants to win more than the players and the coaching staff. They are the ones putting in the hours and the blood, sweat and tears to try to be successful on the field. Any time a team gets so close to accomplishing their goals and ends up potentially falling just short, that hurts, especially for the student athletes playing the game. 
But like Lester said after the NIU game, his team is good enough to beat Eastern Michigan and Northern Illinois.
And he is right. Western Michigan is too talented to lose to teams like EMU and NIU, who were missing key players. It should not have happened, but it did. Twice.
Who's to blame? That is a hard question to answer. 
But for WMU football in the 2019 regular season, it did not have to end this way.
And it shouldn't have ended this way.