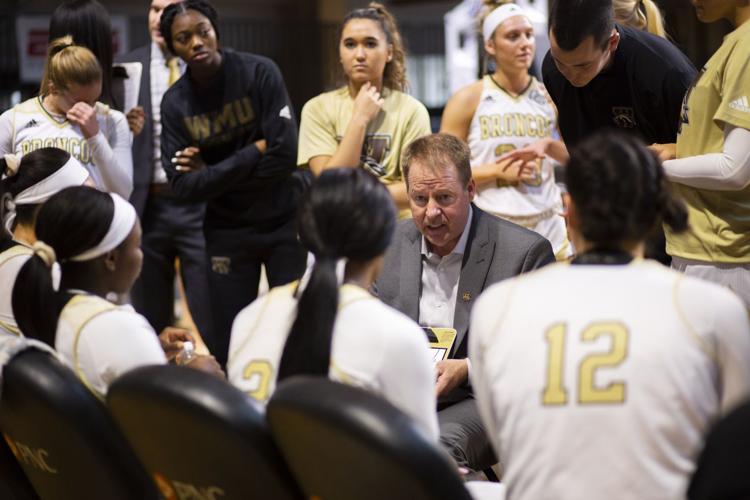 On Wednesday, WMU women's basketball head coach Shane Clipfell announced four student-athletes who signed their National Letter of Intent for the 2021-22 academic year.
"Our staff is fired up about the 2021-22 recruiting class as it stands right now. We are able to get into the international talent pool and address specific needs," Clipfell said in the team's press release. "This class adds plenty of length, versatility, and great character to our program."
The expected recruiting class includes center Lauren Audino (Welland, Ontario Canada), guards Artemis Kouki (Athens Greece), Maggie Stutelberg (Glen Ellyn, III.), and forward De'ahna Richardson (Bolingbrook, III).
Here are some notes of each player:
Lauren Audino 6-fot-2, Center (St.Mary Catholic Central)
Audino was a part of the Canadian U16 Women's national team, where she averaged 6.3 points and 5.8 rebounds per game competing for the 2019 FIBA championship, where she earned a silver medal.
She also played on U15 and U17 Ontario while earning a silver medal on the U15 team, where Audino averaged 6.6 points per game. On U17 Ontario, she pitched in 5.6 points and 4.4 rebounds per game.
Artemis Kouki 6-0, Guard (American Community School of Athens)
Kouki played on the Greek National Team this past season in the D1 European Championship in Skopje. Prior to that, she played in two national championships and finished runner-up with Panathinaikos in Greece.
Kouki also won championships on U15, U16 and U18 teams.
Maggie Stutelberg 6-0, Guard (Glenbard West HS)
Stutelberg averaged 14.5 points, 4.9 rebounds, 1.6 assist, and 1.2 steals per game during her junior year. Her success led her to 4 IBCA All-State honorable mentions. Stutelberg is a two-time All-Conference and All-Area honoree.
De'ahna Richardson 6-1, Forward (Bolingbrook HS)
Richardson is a star four-year varsity player, two-time captain, and three year-starter at her high school.
She was the first player to start as a freshman and first non-senior captain under head coach Chris Smith. During her junior year, Richardson led her team to a 27-8 record season overall, earning the team District, Regional, Sectional, and Super Sectional Title.
Each player holds many accolades that can bring success to their future career for the Broncos as the team will be entering a re-tooling stage beginning this season after losing all five starters from last year.
Clipfell said he is pleased with the class and is confident they will all make contributions to the program in the future.
"As always our assistant coaches deserve all the credit as they work incredibly hard to discover talent and sell our program," said Clipfell. "This recruiting cycle was one like none other as we had to use creativity and ingenuity to discover many different ways to recruit. I believe this class will prove to be well worth our efforts and will add enormous benefits to our campus, community, and basketball program."