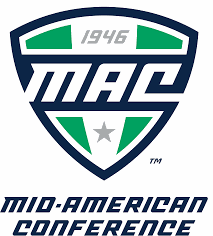 The Mid-American Conference is making some major changes moving forward due to the changing landscape caused by the coronavirus pandemic, according to a report by Jordan Strack from WTOL 11.
The conference will be eliminating postseason tournaments for eight different sports, while making adjustments to men's and women's basketball and volleyball starting in the 2020-2021 season.
MAC Commissioner Jon Steinbrecher told WTOL the sports that will have its postseason tournaments eliminated include: Baseball, softball, men's soccer, women's soccer, men's tennis, women's tennis, women's lacrosse and field hockey.
In men's and women's basketball, the conference will be eliminating all first-round home games, with the top eight seeds from the regular season advancing straight to Cleveland. This means seeds 9-12 will miss out entirely on any postseason opportunity.
In 2019, Western Michigan men's basketball would have missed the MAC Tournament in this format as the 10-seed, while the women's team would have been able to avoid its opening-round game against Bowling Green and instead advance directly to Cleveland as the 5-seed.
The conference will also be eliminating divisions from men's and women's basketball and will play 20 conference games instead of 18. 
The MAC was the only Division I conference out of 32 which still had the division format in place for basketball before the announcement of this change.
Volleyball will move to a reduced four-team postseason tournament while men's & women's swimming and diving, men's & women's indoor/outdoor track & field and men's & women's golf will also have reduced conference tournaments.
Steinbrecher told WTOL that the financial issues presented by the impact of the coronavirus pandemic play a part in these decisions, while saying the changes will be in place for at least the next four years.
"The pandemic and resulting financial issues play into that," Steinbrecher said. "As the financial situation changes, it will give us a chance to re-evaluate."
The MAC stated in a press release the four-year plan will be monitored as the economic situation stabilizes and improves.
Editor's note: This story was updated as more information became available regarding the Mid-American Conference's changes for the 2020-21 season.