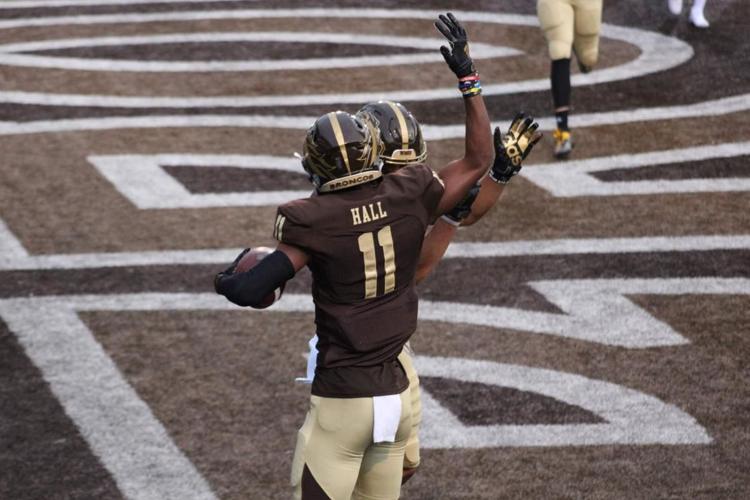 Western Michigan football, along with the rest of the teams in the Mid-American Conference, found out what its 2020 schedule will look like in an announcement from the conference on Wednesday.
Each of the conference's 12 teams will play a six-game schedule (five in-division, one crossover game) starting on Wednesday, Nov. 4 after the MAC announced the return of the fall football season on Sept. 25. The conference will play games on weeknights the first three weeks of the season, then transition to Saturdays in the season's final three weeks, with no bye weeks.
For the Broncos, head coach Tim Lester and his team will get its crossover game out of the way early when it travels to face the Akron Zips on Nov. 4 in Week 1.
In Week 2, WMU will come home to face Toledo at Waldo Stadium on Nov. 11 before heading to Mount Pleasant on Nov. 18 for a contest against rival Central Michigan.
On Nov. 28, WMU will have its first Saturday game of the season when it welcomes Northern Illinois to Kalamazoo to round out the month.
On Dec. 5, the Broncos will attempt to avenge last season's loss against Eastern Michigan with a home tilt against the Eagles. WMU will close its regular season on Dec. 12 with a game against Ball State on the road.
The MAC championship game will take place on Friday, Dec. 18 at Ford Field in Detroit, Mich.
The conference has implemented a COVID-19 testing program that will require four antigen tests per week, with all positive tests needing confirmation with a polymerase chain reaction (PCR) test. Any student-athlete with a positive test will enter a cardiac screening protocol, according to the conference.
The approved COVID-19 testing protocols, including the four tests per week, began on Monday, which is when the Broncos officially began its preseason camp.
No general public attendance or tailgating will be allowed at games for the season. The participation of marching bands, dance, cheer and spirit squads at football games will be left up to each institution guided by conference protocols and consistent with public health guidance.
Additional announcements on television selections and game times will be announced at a later date.
The Broncos ended the 2019 season with a 7-6 record and a second place finish in the MAC West division.
WMU football 2020 schedule (2019 record):
11/4: @Akron (0-12, 0-8 MAC)
11/11: Toledo (6-6, 3-5 MAC)
11/18: @Central Michigan (8-6, 6-2 MAC)
11/28: Northern Illinois (5-7, 4-4 MAC)
12/5: Eastern Michigan (6-7, 3-5 MAC)
12/12: @Ball State (5-7, 4-4 MAC)
12/18: MAC Championship Game