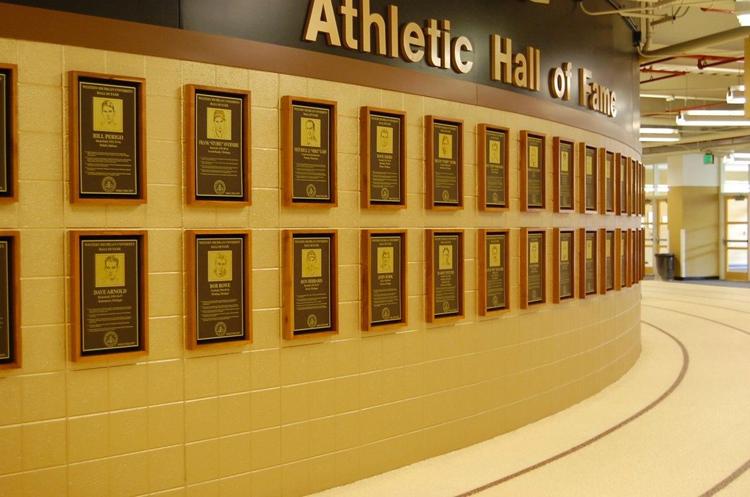 Western Michigan Hall of Fame Committee has announced the 2019 Hall of Fame class. Shawn Faulkner, David Gennero, Frederika Girsang, Bill Horn, Shaylen Jackson and Jeff Zylstra are the new members of the WMU Hall of Fame.
Faulkner was a stout running back for WMU football during the 1980-84 seasons. During his time as a Bronco he was selected twice to the All-MAC team during his sophomore and junior campaigns. Faulkner also holds the single-season record for rushing yards in a season with 1,668 during the 1983 season. He finished his football career averaging 4.37 yards per carry.
Gennero was part of the Bronco tennis team during the 1993-96 seasons. He earned All-MAC honors three times and was named MAC Player of the Year in 1996. Gennero was a two-time MAC Indoors Singles Champion during the 1995 and 1996 seasons. He sits 13th all-time in wins, with 180 during his Bronco career.
Girsang dominated the MAC women's tennis scene during the 2000-04 seasons. She became the first player in Bronco history to earn MAC Player of the Year honors in 2003 and also earned MAC Freshman of the Year award honors. Girsang set a program record with 195 wins and currently sits fifth all-time in school history.
Horn was the goaltender for the Bronco hockey team during the 1985-89 seasons. He holds the program record for minutes played in net with 7933:28 and the single-season winning percentage record with .833. Horn is the winningest goalie in WMU history with 71 career victories and holds the record for most wins in a season with 25.
Jackson was a middle blocker for WMU volleyball during the 2002-05 seasons. She holds the program record for total career blocks with 563 and career block assists with 459. Jackson also holds the team record for career blocks per set with 1.25. In addition to playing volleyball, Jackson also earned three varsity letters with the WMU women's basketball team.
Finally, Zylstra was part of the WMU men's track and field and cross country team during the 1975-79 seasons. He excelled in the steeplechase winning back to back MAC championships and holds the second-best time in program history at 8:42.6. Zylstra was a member of the 1977 MAC cross country championship team and made the finals of the NCAA Championships during his senior season.
The 2019 WMU Athletic Hall of Fame induction and banquet ceremony will be held on Friday, Sept. 27 at the Fetzer Center. The inductees will also be honored during halftime of the WMU vs. CMU football game on Sept. 28.