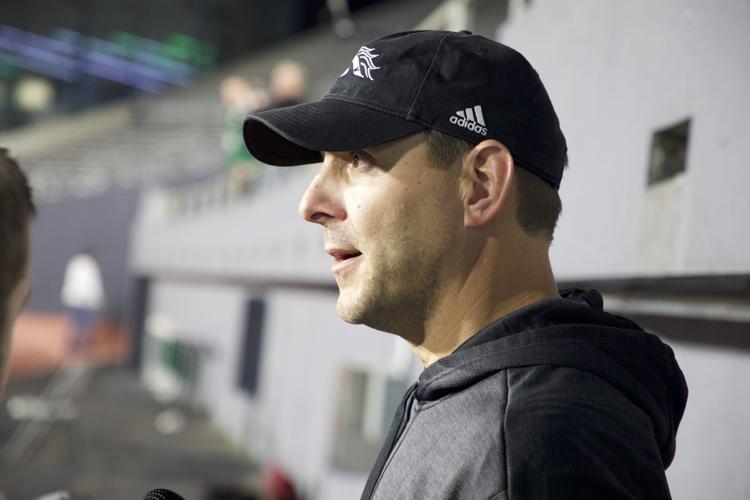 Western Michigan football is set to play in the First Responder Bowl against Western Kentucky on Dec. 30. 
Under third-year head coach Tim Lester, this is their second straight bowl appearance as the Broncos have reached bowl eligibility in all three of Lester's seasons at the helm.
But after Western had a chance to close out their first division title since 2016 in the last week of the season against Northern Illinois, the Broncos fell flat in a 17-14 loss to the Huskies.
Even though the Broncos received a bowl bid, there was a sense of disappointment from Lester while addressing the media about his reaction to the bowl invite and reflection of the regular season.
"7-5 is not the expectation here and it hurts more being that close and we couldn't finish it out. That's something we can't let happen," Lester said.
This type of tone is rare from Lester, who is always upbeat and positive about his team. Lester often talks about his "fail fast and move on" philosophy, which is basically the thought of learning from your mistakes, moving on quickly and not letting losses linger over to the following game.
"Angry" was the word Lester used a couple of different times when assessing how the season turned out. Lester wants to use this time to get better as a program.
"A lot of angry coaches and players, but we have a chance to play one more. It's been a tough couple of weeks, but we have to get better. I have to get better, the coaches have to get better, the players need to get better. The greatest thing is we have another chance to send the seniors out the right way," Lester said.
Being on the fringe of a Mid-American Conference Championship appearances the past two seasons, it makes sense that frustration is growing.
Lester stated he still likes the direction and future of the program after the NIU loss. But is the program where it needs to be? Let's take a look.
State of the program
When looking at the history of Western Michigan football, there isn't a ton to hang their hat on as a program in terms of winning championships. Since the Mid-American Conference was established in 1946, the Broncos have only won three conference championships ( 1966, 1988, 2016). 
WMU has had some successful periods, especially under Al Molde from 1987-1996, who consistently had the Broncos in the top three in the conference and finished with a 62-47-1 record overall. Then, under P.J. Fleck, the Broncos won their first bowl game in 2015 and finished 13-0 in the regular season in 2016 with a MAC title and a Cotton Bowl appearance.
Since 1953, just four of the nine head coaches that came before Lester ended their tenures with a winning record.
So when a program has not had a consistent standard of winning in its history, is it fair to hold Lester to a standard where the program has rarely been at?
On the flip side, the cupboard certainly was not bare when Lester took over in 2017. Coming off a 13-1 season, the program's momentum had never been higher. P.J. Fleck put Western Michigan on the map nationally before he left to take the Minnesota job.
Lester had big shoes to fill, but with that also comes added pressure to perform. When fans see a program reach a peak level, it fairly raises expectations.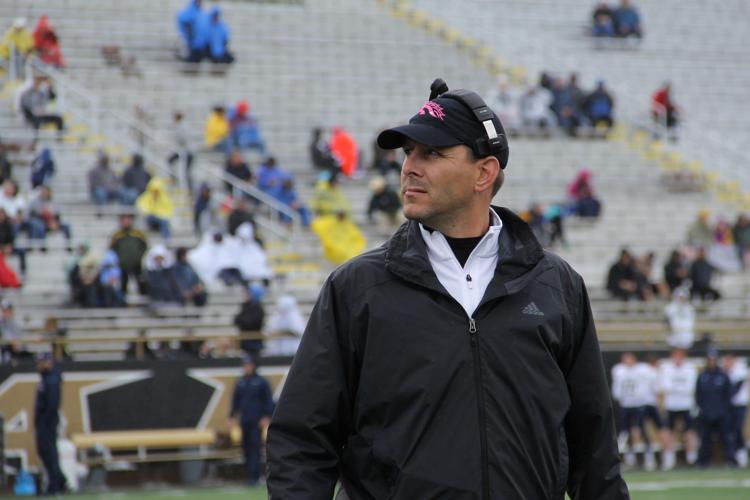 The program is bringing in good players, as they have had top three recruiting classes in each of Lester's first three seasons according to 247Sports.com. So, while it may be unrealistic to expect consistent Cotton Bowl appearances, the Broncos should be able to compete at the top of the conference for years to come if this trend continues.
But it would be helpful if a breakthrough came sooner rather than later for the program. 
How big is the bowl game?
Even with the disappointment of how the season ended, Lester said he is excited for his team to have a chance to end on a positive note.
"Now we have a chance to go and end the season the right way for the seniors, for the program, for everybody. And it can help build into the offseason," Lester said.
With the extra practices, WMU will have a chance to develop some of their younger players and get them some experience before full bowl preparation begins.
Lester said he was impressed with the couple of practices the team had after the NIU game. He noted that the extra practices are an advantage moving forward and the young guys have gotten to play more in those practices than they have since August.
It seems quite clear that the bowl game means still means a lot to this year's team, which it should.
For a program that is just 1-8 all-time in bowls, a win on Dec. 30 would still be a big deal. Anytime there is a chance to play on national television and have a chance to perform well, it can only help the brand and recruiting.
In 2015, Broncos fans saw first hand what kind of momentum that could bring heading into a historic 2016 season.
WMU and Western Kentucky will meet on Dec. 30 in Dallas in the First Responder Bowl, with kick-off slated for 12:30 p.m. The game will be televised on ESPN.