Without Preseason All-American Cassius Winston or the renowned student-section — the Izzone, away from campus on break — Michigan State comfortably defeated a Western Michigan men's basketball team that dropped its last non conference game against Michigan State on Sunday evening in East Lansing, 95-62. 
The loss moves WMU's season record to 7-6, as Steve Hawkins' team looks forward to their Mid-American conference schedule. The Broncos youth was on display throughout the game, as Michigan State never seemed out of control of the lead.
Youth is the biggest aspect of this team so far this year, as freshman B. Artis White led the offensive charge with 12 points, six assists and four rebounds. Although that youth is also the down fall for WMU tonight as they had 26 rebounds compared to a whopping 46 for MSU. 
The inexperience showed in other ways on the court as the Broncos only had three more turnovers than the Spartans (12 to 9), but Michigan State was more effective scoring 24 points off those turnovers compared to only four for the Broncos. Second chance points also grew to hurt the Broncos as they were outscored 20 to 9 on that front.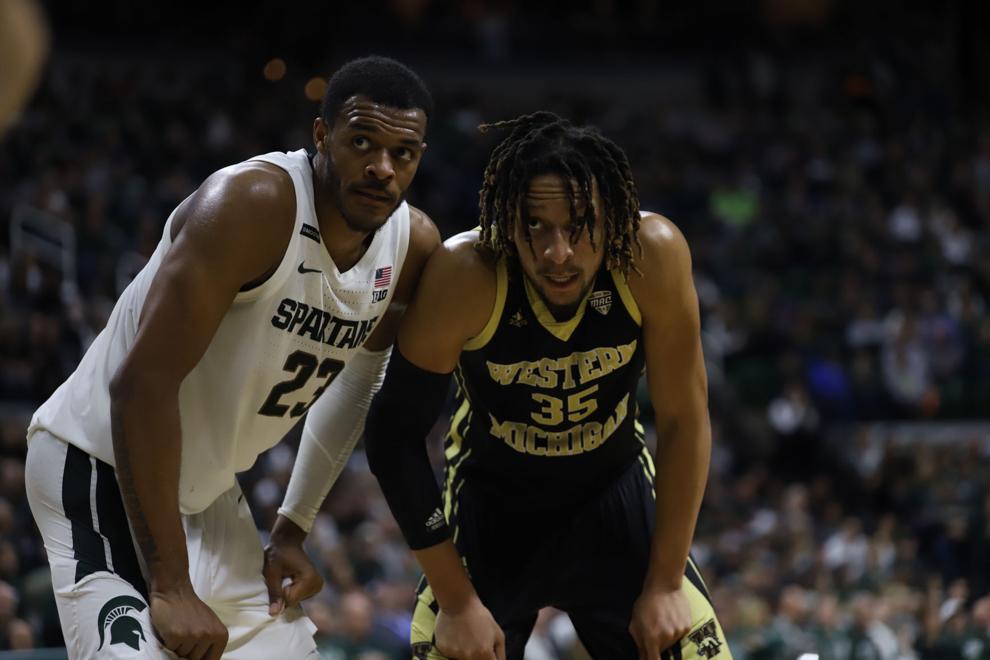 Although this is a young team, the veteran leadership of junior Michael Flowers helped the Broncos as he had 12 points with five assists to go along with it. This veteran leadership was seen throughout the game as the offense was ran through Flowers all game, his five assists account for over a quarter of the teams 19 assists through the night. 
The Broncos defense was effective giving up 49% from the field. Although three pointers were the Achilles heel for the Broncos as they gave up 10-27 from beyond the arc while only shooting 7-26. 
The Spartans, although they were down their leader on the court senior Cassius Winston, showed why they are nationally ranked, thanks to a career high 16 points and 6 assists by sophomore Foster Loyer. The team also flexed their muscles thanks to a double double by junior Xavier Tillman with 15 points and 11 rebounds. 
WMU will move on from this game, playing its next game at home on Jan. 4 against Ohio at 4p.m. to start the tough Mid-American conference schedule.