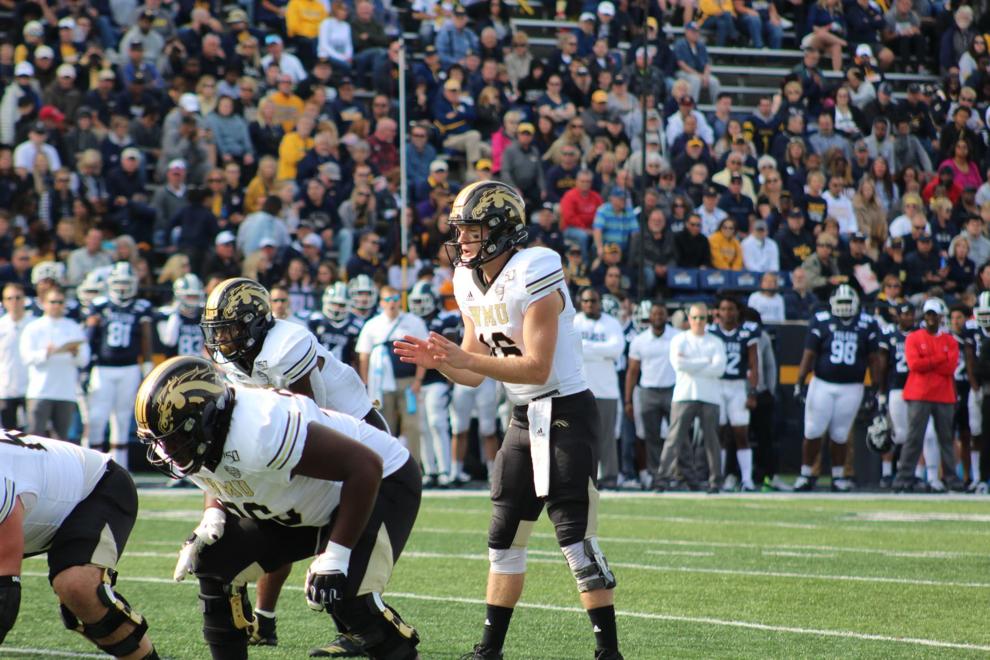 Who: Miami (OH) (2-3), (1-1) @ Western Michigan (3-3), (1-1) 
Radio: Bronco Radio Network 
After dropping a big game on the road at Toledo last weekend, the Broncos will look to regroup this Saturday on Homecoming weekend. They will welcome in Miami (OH) to Waldo Stadium on Oct. 12 for a noon kickoff. 
The Broncos were able to pull off a win in a 40-39 thriller in the matchup last season, and they expect it to be another battle this year. 
"They're a great offense and they're a pretty tough team," WMU linebacker Treshaun Hayward said. "I feel like they have played three of the tougher teams in the country. Huge credit to their offense and huge credit to their coaching staff. We know they are going to come play hard and it's gonna be a great game." 
Let's take a deeper dive on what to expect from the Redhawks. 
Statistically, the Redhawks have the worst offense in the country. Their 239 yards per game on offense is the worst output from any team in the nation by quite a fair margin. 
But some of that may be unfair, as Hayward pointed out, they have played on the road against Iowa, Cincinnati and Ohio State. They lost to the Buckeyes by a score of 76-5, so stats can get inflated on both sides of the ball after a game like that when looking at the totals. 
In Miami's two wins this season, their offense has shown flashes. They put up 48 points in a win over Tennesse Tech in which they ran the ball for 190 yards on 4.8 yards per carry. In their MAC opener against Buffalo, they beat the Bulls 34-20, but it was a little tougher moving the ball in that game. 
Quarterback Brett Gabbert want just 8-of-17 passing but was able to make a couple throws for big gains. Running the ball, Miami only managed 2.8 yards per carry against the Bulls. 
On the season, Gabbert has thrown for 649 yards with three touchdowns and two interceptions with a 44.6 Quarterback rating (96th in nation). 
Tyre Shelton, Jaylen Bester, Maurice Thomas and Davion Johnson all share touches as the Redhawks run the ball truly by "committee." Shelton is their leading yard-getter on the year, while Thomas averages the most yards per carry of the bunch at 4.4. As a team, the running game has not been consistent, as they are at a 2.6 yards per carry average with Gabbert being sacked eight times.  
Miami's defense is giving up just over 433 yards per game on the season, which ranks 101st in the nation. Again, Iowa and Ohio State putting up big numbers inflates those statistics, but there is still something to be said that they could not stop those offenses at all. 
They were able to hold Tennessee Tech to 17 points and Buffalo to 20 points, so they have shown flashes of excellence just like their offense has. 
In the Buffalo game, they were able to hold Bulls quarterback Matt Myers to an abysmal 4-of-16 as they also intercepted him twice. 
Miami's secondary has a few ball hawks that WMU quarterback Jon Wassink will have to watch for. Cornerback Sterling Weatherford leads the team in tackles with 33 and has an interception. Defensive back Bart Baratti has an interception that he returned for a score this season, and cornerback Mike Brown leads the team with two picks.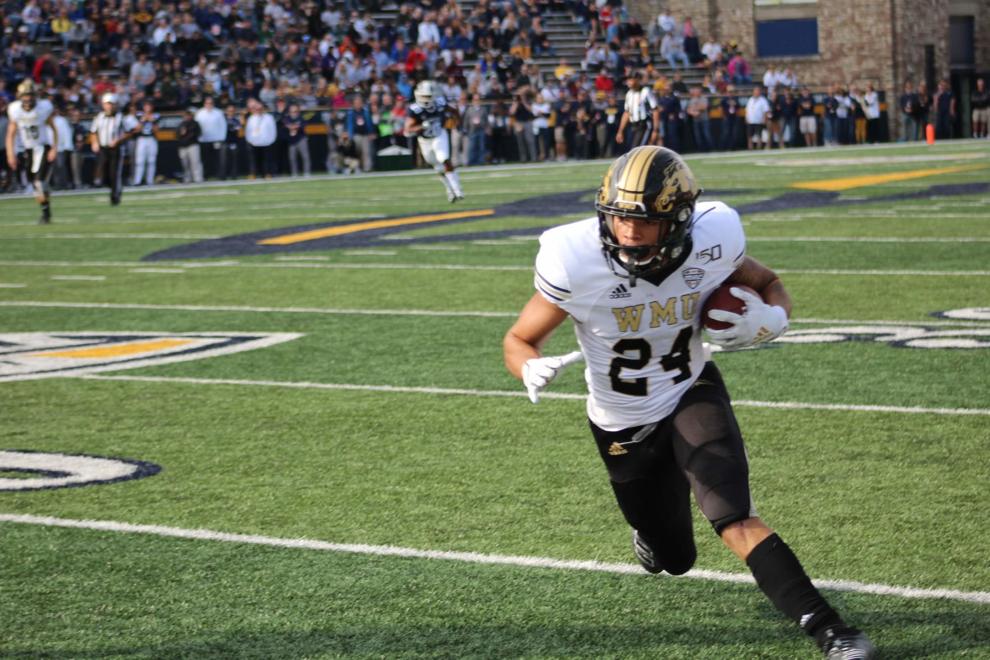 This game is hard to forecast for a couple of reasons. One being is that nobody knows for sure how good or bad Miami is yet considering they played such a tough out of conference schedule. In their games where they weren't overmatched physically and athletically, they have performed well. 
On the flip side, it's always interesting to see how a team will respond after a tough loss like Western suffered to Toledo. They knew that was a big game, but they can't let Toledo "beat them twice" as the old football saying goes. 
With that being said, the edge has to go to WMU in this game. Their defense has been good a home this season and I don't think Miami has enough weapons on offense to hang with the Broncos. 
I would expect the Broncos to get back to working the ground game this week, especially if they can get out to a good start and play with a lead in front of the homecoming crowd. 
Western Michigan 38, Miami (OH) 17