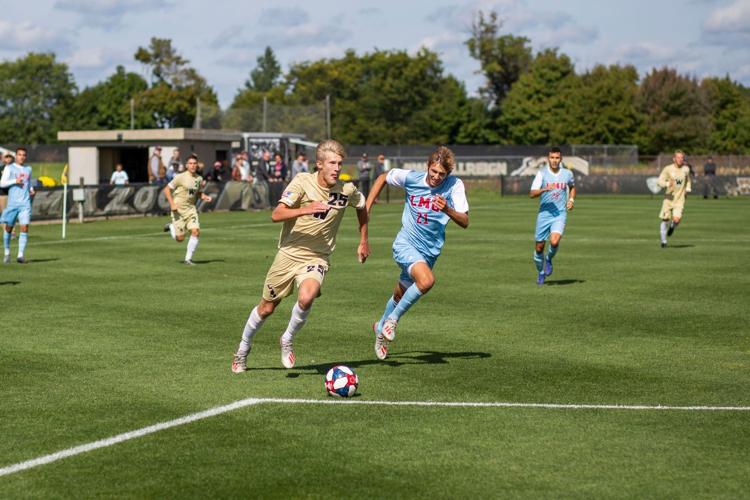 Western Michigan (10-5-1, 1-1-1 MAC) defeated Detroit Mercy 1-0 in overtime in their final non-conference game of the season. This was their fourth win on the road over a division one school in Michigan giving the Broncos a clean sweep over Michigan universities. 
"To go 4-0 against Michigan schools and do it all on the road is quite remarkable," head coach Chad Wiseman said via press release. "Better yet, it's big time and I'm very proud of these guys for achieving that."
The game-winning goal came with just three minutes left in the first overtime period. Freshman Dylan Sing collected a loss ball, made one move into the box and ripped a shot that found its way inside the far post giving the Broncos the 1-0 victory. 
"It was a hard fought game by both teams tonight. We had some great chances in the opening 20 minutes, but just couldn't finish one of them off," head coach Chad Wiseman said. "I'm happy that our guys eventually found a game winning goal. Congrats to Dylan on scoring his first collegiate goal in overtime fashion. It's one he will remember for sure."
This was the third time this season Western took 20 shots in a match, outshooting Detroit Mercy 21-15 and 7-4 with shots on frame. Anthony Bowie took a team-high seven shots to give him 139 career shots good for fourth all-time in program history.
Redshirt freshman goalkeeper Isaac Walker recorded his fifth shutout on the season and eighth win of the year, only four Bronco goalies have more wins during a season.
"Detroit is always a very difficult team to play against," Wiseman said. "They defend extremely well and are dangerous on counters and set pieces."
The Broncos have earned double-digit wins for the third straight season under coach Wiseman.
Western continues Mid-American Conference play with a matchup at home on Saturday, Nov. 5, against Bowling Green.