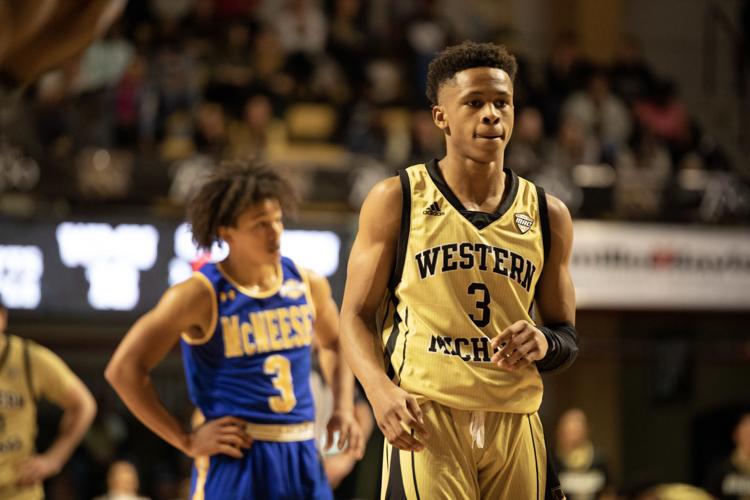 With the departure of former head coach Steve Hawkins and the transferring of the team's two top scorers from last season, Michael Flowers and Brandon Johnson, WMU men's basketball will be entering a sort of new era when it tips off its season at Butler at 6 p.m. EST time on Wednesday night on FS1.
The challenges presented for a new coach taking over a program in their first are already great, but the COVID-19 pandemic has further amplified those obstacles. First year head coach Clayton Bates said keeping his team healthy while preparing them for the season has been the main focus.
"For our team, we weren't here during the summer. In the past, everyone is here 7-8 weeks. We didn't walk onto the court as a team until the very first day of practice, October 14th," Bates said. "Ultimately trying to keep all of our players, coaches, staff, and everyone safe and healthy has been at the front of our minds."
Although this is Bates' first year as the head coach of the program, he has been with the program every year since 2000 as an assistant coach aside from the 2008-09 and 2011-12 seasons. With that being the case, he has played a part in recruiting every player on the roster.
Bates said the transition has been smooth and the team's energy has been high leading up to the season.
"Our guys have been great. They've worked incredibly hard, there's been no resistance to any change or new direction of the team," Bates said. "Our guys are highly energized, highly motivated and are an awful lot of fun to coach as a group."
The loss of Flowers and Johnson will be tough to replace, as the Broncos will have to find a way to replace over 32 points, 11 rebounds and 4.3 assists per game from last season.
But Bates stressed that the Broncos have 10 returning players on his roster, how he's incredibly familiar with many of them and how their abilities speak for themselves as he expressed excitement about how players will step into new and increased roles.
Sophomore pair B. Artis White and Titus Wright inspire confidence in both fans and coaches alike, as they scored the eighth and 10th most points by freshman in WMU's history last season. Their development is something the coaching staff is eager to see.
The team will also most likely look for major contributions from players like senior guard Rafael Cruz Jr., who averaged 7.1 points per game and played crucial minutes in conference play in 2019.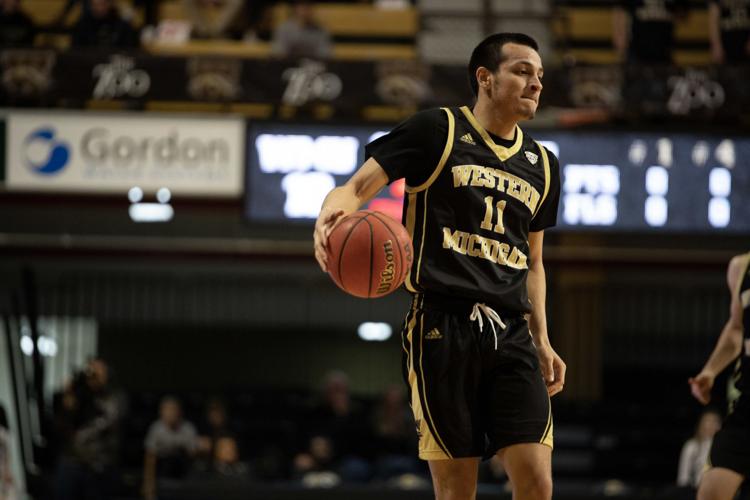 The Broncos also get forward Kawanise Wilkins back from injury after missing most of last year, along with adding a couple of transfers in Jaylon Holmes and Greg Lee.
Overall, Bates has wanted to instill his philosophy focused on team play and sharing the ball in a shared interest between coach and player to win.
"We can't control winning or losing," Bates said. "We can't control if every one one of our shots goes in or if the other teams' does. What we can control is our effort, our preparation, our commitment to the team-- that's what we're trying to do."
Prediction
 I cannot see a team that went 6-12 in conference play in 2019 that is also in a transitioning period having a ton of success this season.
With three of its nonconference games being so rigorous and unforgiving, combined with the losses of talent and youth of the current team, I predict the Broncos will cease to eclipse their record from last year and finish at the bottom of the conference.
There is potential with the coaching staff and with players on the current roster, but it is going to take a season or two to really get the ball rolling.