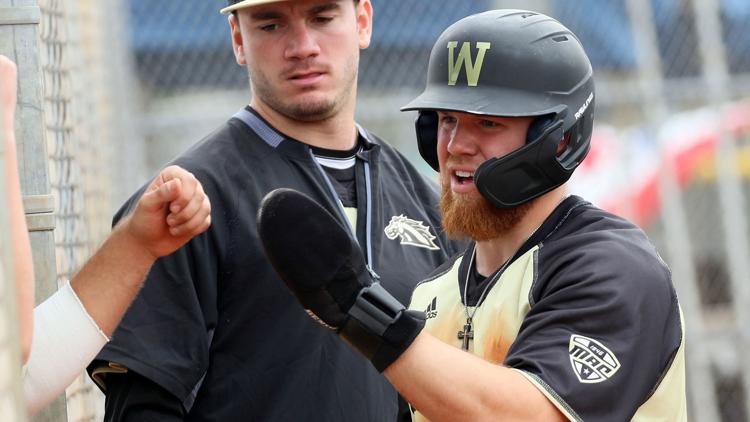 WMU junior outfielder Blake Dunn was hoping to get one step closer to his dream of playing in the MLB last week, but he did not hear his name called in the MLB draft.
Dunn confirmed to the Herald that he is returning to WMU for a fourth year in 2021. He set a high goal for himself to achieve in the spring of 2021.
"Me, personally, I'm going to go back and do everything I can to be (Mid-American Conference) Player of the Year and an All-American and then, come draft time next year, we'll see what everyone has to say about that."
Dunn said he knew before the draft ended that he would not be selected.
"I kinda had an idea a few picks before (the end of the draft). My advisor had been getting calls from people, about four different teams from the fourth to the fifth round, asking if I would take money that was very below slot value. I was not going to do that, I didn't feel that that money was worth more than going back to school and finishing my degree," Dunn said. "Still having two more years of eligibility, I felt that if I wasn't going to get slot value, or something at least close to slot value, I wasn't going to take it. I wasn't asking for a giant, big payday but I knew what I was worth, I knew my value and I knew what those slot values were and I wasn't offered that was close to those slot values."
Before the draft, head coach Billy Gernon said that he first recommended Dunn to get an advisor when he went to the Cape Cod League for the summer of 2019.
"At about that time, transitioning from the spring into the Cape Cod League I told him that I thought that he might want to consider having an advisor instead of going out to the Cape and being inundated by agents and advisors that hang around in that leagues and maybe muddying up the water for him, so he can just go play because he already has an advisor," Gernon said.
Dunn struggled in the Cape Cod League in the summer of 2019, hitting .229 and having more strikeouts (39) than hits (30). Performances in the Cape were brought up throughout the draft, and there is no doubt it hurt his draft stock, but Dunn said he doesn't think it took him out of consideration.
"I don't necessarily think that it took me out of the conversation for the draft because there were plenty of kids that were drafted that they even said on MLB Network during the draft that they didn't have great performances on the Cape but still got picked," Dunn said. "I just think it was the fact that I didn't want to take a pay cut and those kids were willing to take a lot of money underneath slot (value). I just wasn't willing to do that, I know what I'm worth and I knew that going back to school was worth more than signing for 70,000 dollars."
Dunn said he was frustrated by teams seeming to draft to save money rather than take the best players available, but he understood the decision.
"It's definitely frustrating, but that's just how they set up their draft this year. The players association and MLB are struggling to play games this year because of money, so the draft was going to do the same thing, they were going to do anything they could to save money. That was the owners' plans, that was the general managers' plans, it is what it is and there's nothing you can do about it," Dunn said. "Next year when I go back to school and have another good year like I knew I was going to have this year, next year's going to be a no-doubter, I'm going to get picked where I feel like I should get picked. I'm just going to let my play on the field speak for itself at that point."
Dunn said he was excited to end his college career on the field rather than having it end from an NCAA notice that the rest of the season was canceled.
"It will mean a lot, obviously, our team itself was really good last year and we never got a chance to finish it out and see how good we were going to actually be and now, this year, we're going to have a better chance with everyone coming back, a bunch of good pieces coming back to have another good year," Dunn said.
The Broncos had a good start to its 2020 season, as WMU was 9-6 when play stopped after not being over .500 out of conference since 2008. Dunn expressed optimism that the 2021 team could build off that success and win a MAC title.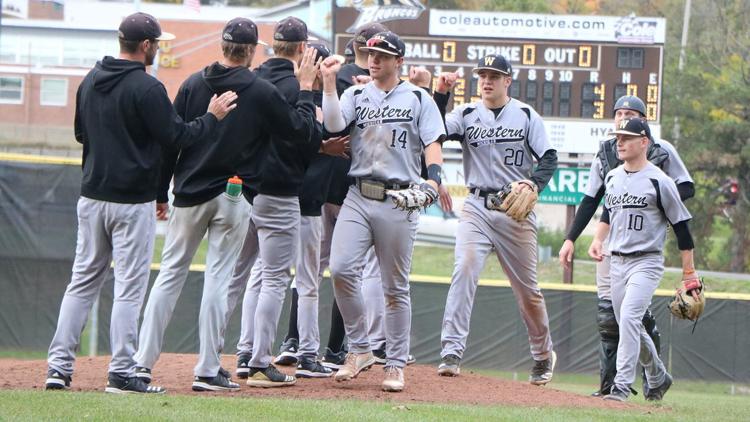 "With the MAC, there's no MAC tournament this year, whoever wins the MAC regular season gets the NCAA (tournament) bid. When it comes to the tournament, anyone can win it once you get in there. If you have a couple off games and you're the number one seed, there's nothing you can really do about it and you get kicked out of the (NCAA) tournament," Dunn said. "Now I just see it as a wide-open conference for anyone to win now because of the fact that we have a bunch of guys coming back. I know a lot of other teams have guys coming back too, but me personally, I thought our team was going to be really good last year and we got those same key pieces coming back again, even adding our shortstop in Drew Devine since he was hurt all of last year and Connor Charping was hurt and limited to only hitting last year, he couldn't play the field."
When the 2020 baseball season was shut down, Dunn was leading the Broncos in home runs (two), stolen bases (11) and RBI (17). In his career at WMU, Dunn has hit .338 with seven home runs, 22 doubles, 64 RBI and 83 runs scored. He currently sits tied for fourth in WMU history with 47 stolen bases with a chance to get to second place all-time if he gets 26 more in 2021. Joel DeVisser's holds the program record at 93.
Coach Gernon said the exposure Dunn has gotten, such as being named the second-best athlete by Baseball America in May, is valuable for the program because it shows recruits the kind of talent development WMU has to offer.
"It helps validate to recruits that you don't have to go to a Power 5 school. You don't have to play at USC or Florida State to be a big draft pick. I think it just validates that we do have a very bonafide, well organized and structured athletic department that (is) getting people not only past their number one goal of getting a degree, but their professional, secondary goal of playing professionally and we're seeing that quite often coming out of our university," Gernon said.
There was an unusually high number of scouts at WMU's scout day in the fall of 2019, according to coach Gernon, who attributed that to the body of work that Dunn has had during his time at Western Michigan.
"The scouts say that it's the resume of the athlete, the history, the track record. It's not an event, it's a compilation," Gernon said. "It would almost be like Led Zeppelin's greatest hits. You hear one song, you go 'that's a great song,' but when you hear the compilation, you recognize the greatness more. I think that's what happened with Blake."