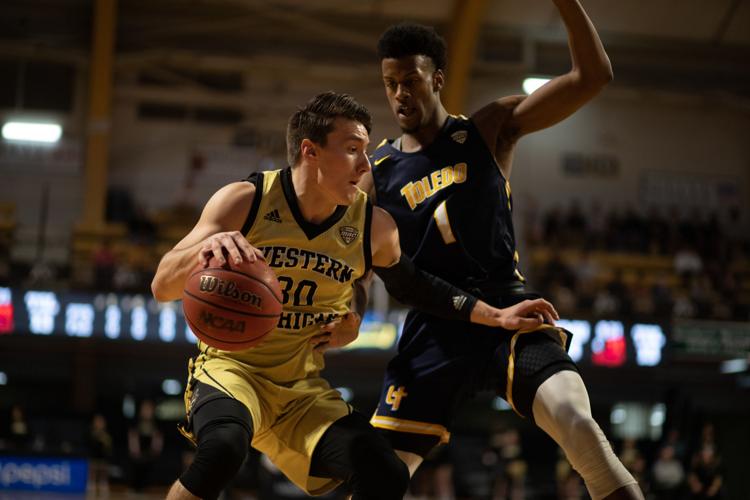 On Friday, the Western Michigan men's basketball program announced its nonconference schedule for the upcoming season.
The Broncos will play six nonconference games before hosting rival Central Michigan on Dec. 22 for their MAC opener.
WMU begins its season on Wednesday, Nov. 25 at Butler for a 6 p.m. tipoff on FS1. The Bulldogs finished last season with a 22-9 record and ranked No. 23 in the final AP Top 25 poll.
After the trip to Butler, the Broncos will play their first-ever road game against a Division III opponent when they travel to Angola, Ind. to play Trine University of the Michigan Intercollegiate Athletic Association on Nov. 28.
WMU will stay on the road with a trip to Notre Dame on Dec. 2, followed by a bout with Michigan State in East Lansing on Dec. 6 for a 6 p.m. tipoff inside the Breslin Center. 
Last season, the Broncos were blown out by the Spartans by a score of 95-62 in the programs' first meeting since 1998.
WMU will finally come home for its final two nonconference games, with its home opener coming against Milwaukee on Dec. 12. The Broncos have won seven of their last eight against Milwaukee, including a 115-100 triple overtime win on the road last season.
The Broncos will wrap up nonconference play the very next day on Dec. 13 with a home tilt against Detroit Mercy. The matchup will be the programs' 56th all-time meeting, with WMU winning the last two contests.
No general public attendance will be allowed inside University Arena for the rest of 2020.
All dates are subject to change with more game times and broadcast information yet to be determined. Additional games may be announced at a later date during nonconference play.
WMU basketball 2020-21 nonconference schedule
11/25: @Butler
11/28: @Trine University
12/2: @Notre Dame
12/6: @Michigan State
12/12: Milwaukee
12/13: Detroit Mercy