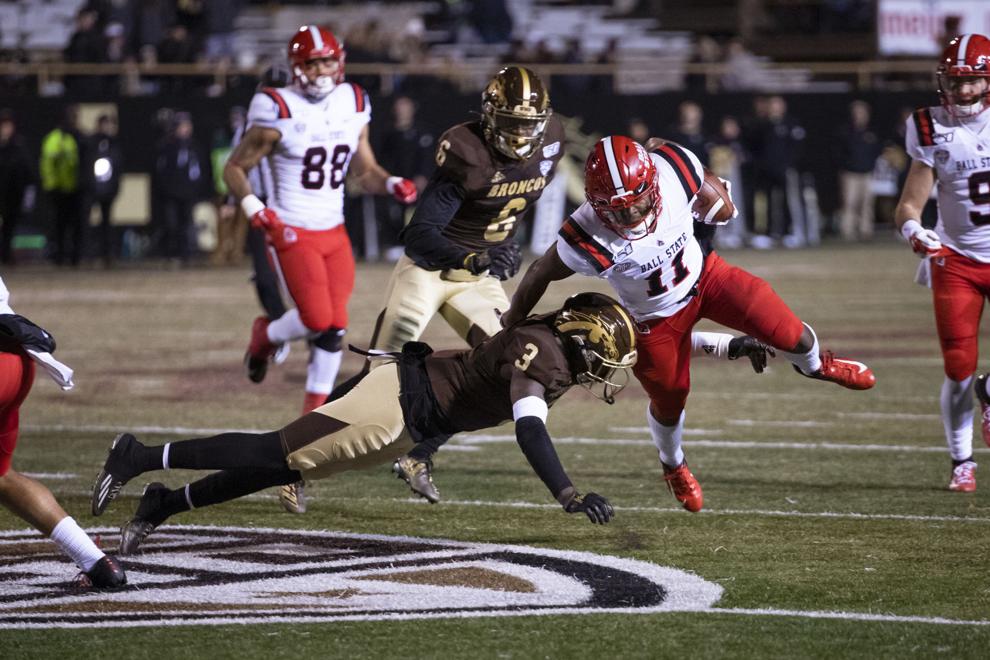 WMU football added its 15th commitment to its 2021 recruiting class on Monday.
Nahlyee Bryant, a 6-foot-2, 200-pound linebacker from Oak Park River Forest High School in Illinois, announced his commitment to Western Michigan via Twitter.
i am excited to announce that i will be committing to Western Michigan University thank you to all the coaching staff and huge thanks to @oprffootball for developing me to the player i am today @EDGYTIM pic.twitter.com/o3WjfOQxSW

— Naahlyee (@naahlyee4) June 1, 2020
Bryant, a three-star prospect, had received offers from Buffalo, Ball State, Bowling Green and Central Michigan before choosing WMU.
Bryant shows a quick burst and great straight-line speed, even returning kicks at his high school. He is at his best when he can keep his arms extended to keep blockers at bay and use his speed to work around them.
Mostly coming off the edge in high school, Bryant shows good awareness on screens and flat routes, with his highlight tape including a pick-six. Those instincts combined with his speed suggest he should be able to fare well in coverage if the Broncos want to use him as more than just a pass rusher.
Bryant will add to what should already be a strong linebacker unit when he gets to campus, with only one senior linebacker on the 2020 roster.
247 Sports has WMU's 2021 recruiting class ranked No. 59 in the nation and No. 5 in the Mid-American Conference.