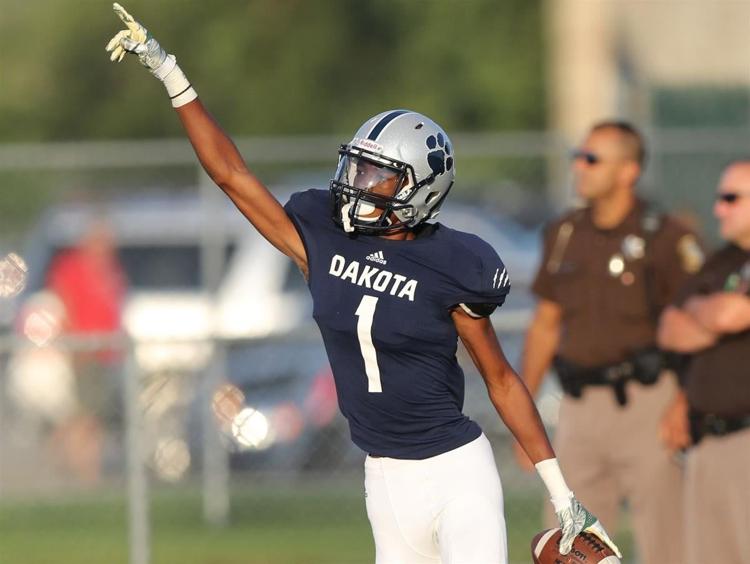 180 was the magic number coming into the offseason for Western Michigan sophomore wide receiver Jaylen Hall. 
This is the case because his coach, Tim Lester, told Hall that if he got to 180 pounds, he would get to play in the "boundary." And playing as an outside receiver in Western Michigan's offense means more balls thrown your way and ultimately, more opportunity for Hall. And that excites him. 
"That's nothing but a glory day for me," Hall said. "I just wanted to build off of every opportunity and hopefully I'll be able to compete and make every play." 
Hall's weight has been a point of emphasis since he came out of high school. As a freshman in 2017, Hall checked in at just 150 pounds. The coaching staff has loved his talent since they recruited him out of high school at Dakota, where Hall broke the school's receiving yards and touchdown records in 2016 as a senior. 
But to be able to compete and keep up with the physicality of Division I football, Western's coaches wanted to continue to build Hall's strength. Lester said at MAC Media Day that with the work Hall has put in, he thinks is poised for a big season.  
"Jaylen can really run. He's 6'3," he has great mitts, and he's just going to keep getting bigger," Lester said. "If he ever gets to 195 he would be really hard to stop." 
Lester said when they clocked Hall in the 40-yard dash over the summer, he came in at a 4.3.  
The head coach said there is one story about Hall that he will never forget, and it's when Hall came in as a freshman. Lester watched Hall go 1-on-1 against cornerback Sam Beal, who is now with the New York Giants of the NFL. What Lester saw that day amazed him.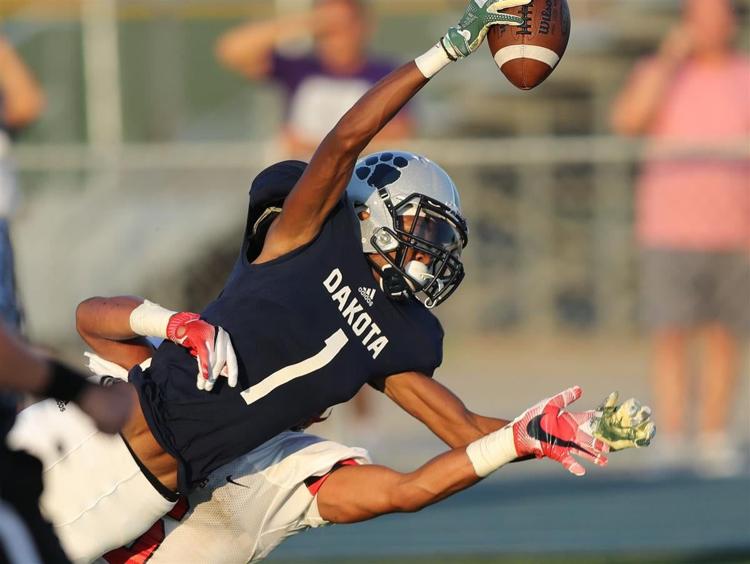 "Sam couldn't cover him," Lester said. "He redshirted that year, but as the year went on, he got better and better. We need him to have a breakout season, and he's ready to do it. He just has to get the opportunity and get more balls thrown to him." 
The Broncos do in fact need Hall to take a big leap this season. The team lost leading wide receiver from last season, Jayden Reed, to Michigan State in the offseason. Keishawn Watson also transferred from the program, who hauled in 330 yards receiving and two touchdowns last season. 
Also, while D'Wayne Eskridge is expected to play 10 to 15 snaps per game on offense, he is now a full-time cornerback on the defensive side of the ball. 
So that leaves Hall as the potential No. 1 receiver on the roster going into the season. Hall isn't shying away from that opportunity, but also knows it's important to stay within himself. 
"Like coach Lester says, nobody's job is more important than anyone else's," Hall said. "Whether you're a starter, a bench player, or on the sidelines hurt, everybody's job is just as important as the others. So, as I moved up in the depth chart, I just wanted to continue to build off that, don't get complacent and just work. It's very exciting."  
Hall finished last season with 11 receptions for 170 yards and a touchdown. He played in all 13 games and showed flashes of excellence when given the opportunity. With receivers like Jayden Reed, Keishawn Watson and D'Wayne Eskridge on the roster, Hall was productive given his limited opportunities. 
Now, with a new-look receiving core and a healthy senior quarterback in Jon Wassink, Hall will get his chance to shine.