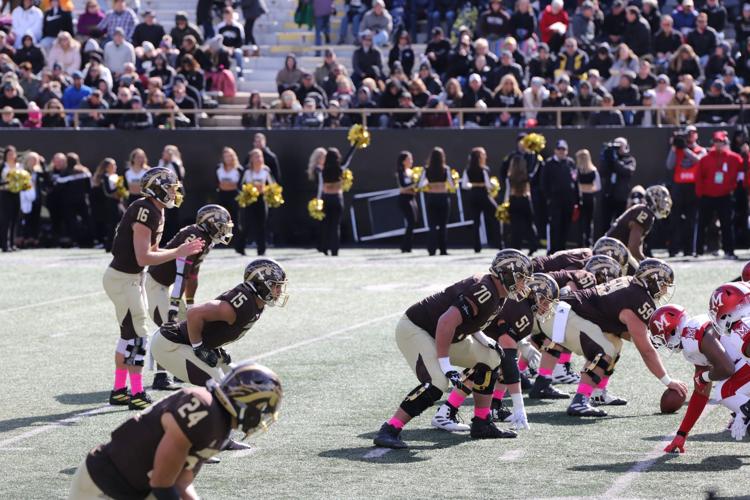 Akron (0-6, 0-2 MAC)
Akron continued to struggle after getting blown out during their homecoming game last Saturday. The Zips failed to find a rhythm offensively resulting in a 26-3 loss against Kent State. Akron quarterback Kato Nelson went 17-of-28 passing with 202 yards and was the team leader in rushing yards with 86. Star wide receiver, Nate Stewart, dragged in four receptions for 71 yards. Stewart ranks third in the MAC for receiving yards with 391 and averages 10.2 yards per reception. The Zips continue their quest for their first season victory next week at home against Buffalo.
Northern Illinois (2-4, 1-1 MAC)
The Huskies won a thriller on the road against Ohio this past weekend. It was a back-and-forth contest that ended in the NIU's favor with the final score of 39-36. The wide receiving duo of Cole Tucker and Mitch Brinkman was unstoppable with both catching for 100 plus yards. Huskie quarterback Ross Bowers completed 23 of his 39 passing attempts and totaled 338 yards in the air. Bowers play this season remains consistent with a total of 1,635 passing yards, good for third in the MAC. The Huskies will continue their two-game road stand against Miami (OH) on Saturday.
Central Michigan (4-3, 2-1 MAC)
Central Michigan came out with a win over New Mexico State last Saturday during their annual homecoming game. With a score of 42-28 the Chippewas shutout the Aggies in the third quarter and scored double digits in the first and second quarter. Quarterback Josh Adkins, replacing suspended quarterback David Moore, went 24-for-30 with 263 yards, 3 touchdowns and an interception. Jason Huntley lead the rushing attack with 67 yards and one touchdown. Jason Simons lead the Chips defense with nine solo tackles and one assist tackle. Receiver Kalil Pimpleton leads the MAC in receiving yards with 469. CMU travels to Bowling Green this week as they continue MAC play looking for their third straight victory.
Bowling Green (2-4, 1-1 MAC)
Bowling Green earned their first conference win against Toledo this past weekend and pulled off a huge upset. Bowling Green came in with a 1-4 record and beat the MAC favorites 20-7. The Falcons held the Rockets scores less in the first, third and fourth quarter. The Falcons put up 17 points in the first half. Grant Loy went 14-for-21 with 185 yards with one interception and touchdown. That was not where he was most dominant though, Loy also rushed for 137 yards and a touchdown on 19 carries. Bryson Denley led the receiving core for the Falcons with 100 yards and a touchdown. Bowling Green will continue MAC play this week against Central Michigan at home.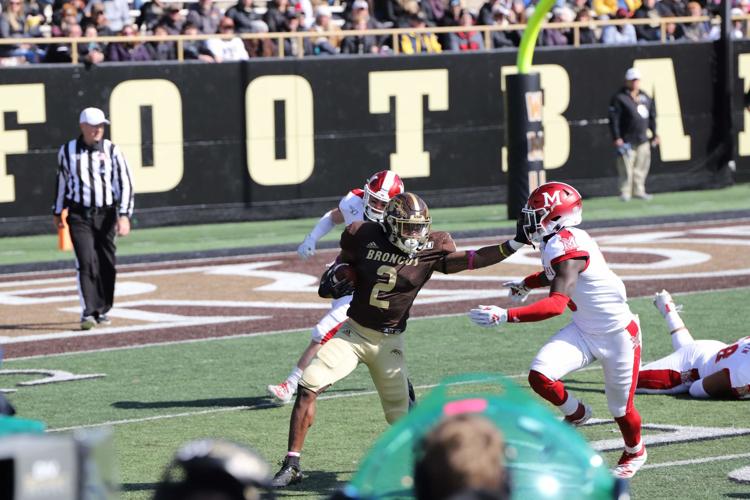 Eastern Michigan (3-3, 0-2)
The Eagles dropped their home game to Ball State this past Saturday losing the contest 29-23. Eastern's star quarterback, Mike Glass III, did not have his best game throwing three interceptions and one touchdown. Glass III lead the team in rushing yards with 36 while Dylan Drummond led the receiving core with 72 yards. The Eagles also crumbled on defense, allowing Ball State to accumulated 451 yards on offense. Glass III remains ranked fourth in the MAC for passing yards with 1,610. The Eagles will welcome the Western Michigan Broncos into Rynearson Stadium this Saturday for a primetime matchup.
Buffalo (2-4, 0-2 MAC)
The Bulls had a bye week in week seven of the season and will get set to take on the winless Akron Zips on the road. The Bulls are currently 2-4 on the year and are still searching for their first conference win of the season. Some stars on the Bulls to keep an eye on as the season progresses are running back Jaret Patterson and safety Tyrone Hill. Patterson has 613 rushing yards and Hill has a team-high 43 tackles. Quarterback Matt Myers has struggled this season completing 46 percent of his passes for 602 yards and six touchdowns. It will be a battle between two winless MAC teams when the Bulls face the Zips on Saturday in Akron, Ohio.
Miami (OH) (2-4, 1-1 MAC)
Miami (OH) traveled up to Kalamazoo to take on Western Michigan on Saturday, losing to the Broncos 38-16. The Redhawks led after the first quarter 6-0, before Western Michigan fired off 21 unanswered to go into the half with a 21-6 lead. Freshman quarterback Brett Gabbert had a decent day going 26-for-45 with 260 yards and three touchdowns while junior running back Jaylon Bester rushed for 45 yards and a touchdown. The Redhawks try to get back on track when they host Northern Illinois on Saturday.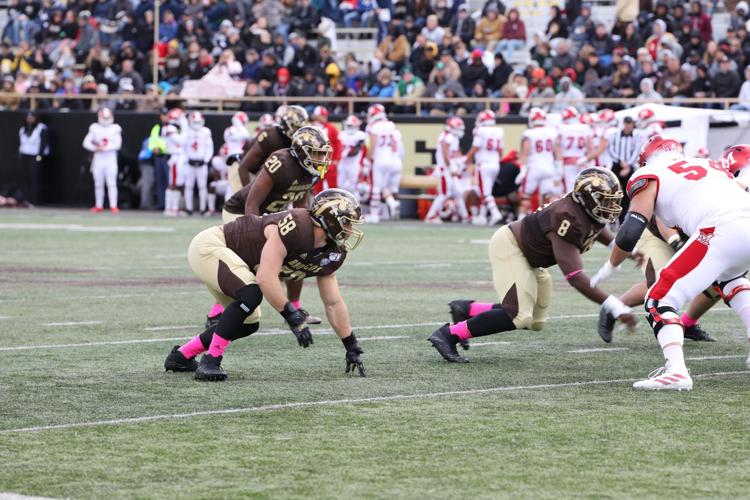 Ball State (3-3, 2-0 MAC)  
Ball State kept their hot streak in conference play going winning their matchup over Eastern Michigan 29-23. The Cardinals were down 17-14 at half and fought through a tough second half to pull out a victory. Redshirt junior quarterback Drew Plitt had a stellar day going 23-for-32 with 255 yards and two touchdowns. Junior running back Caleb Huntley helped the cause with 152 yards on the ground and junior wide out Justin Hall hauled in 109 yards. Plitt ranks second in the MAC for passing yards with 1,662. The Cardinals will host Toledo on Saturday for their annual homecoming game. 
Toledo (4-2, 1-1 MAC)
Toledo was upset by Bowling Green 20-7 bring their record to 4-2 on the season and an even 1-1 in the MAC. Toledo was a 27-point favorite coming into the game and the upset was a shock to most. Toledo quarterback Mitchell Guadagni, was 17-20 with 194 yards and a touchdown in the defeat. Running back Bryant Koback was held in check rushing for only 60 yards. Koback ranks second in the MAC for rushing yards with 688. Toledo looks to get above .500 in the MAC with its next game on Saturday on the road against Ball State. 
Ohio (2-4, 1-1 MAC)
Ohio was defeated by Northern Illinois 39-36 to bring its record to 2-4 overall and 1-1 in the MAC. Ohio outplayed Northern Illinois in the first half outscoring them 21-10. However, Northern Illinois came back in the second half and won the game, on a field goal by John Richardson as time expired. Ohio quarterback Nathan Rourke had a great game despite the lost throwing for 258 yards and two touchdowns. Rourke led the team on the ground as well rushing for 80 yards and a touchdown. Shane Hooks gathered in seven receptions good for 131 yards and a touchdown. Ohio looks to rebound from this defeat with a game at home on Saturday against Kent State.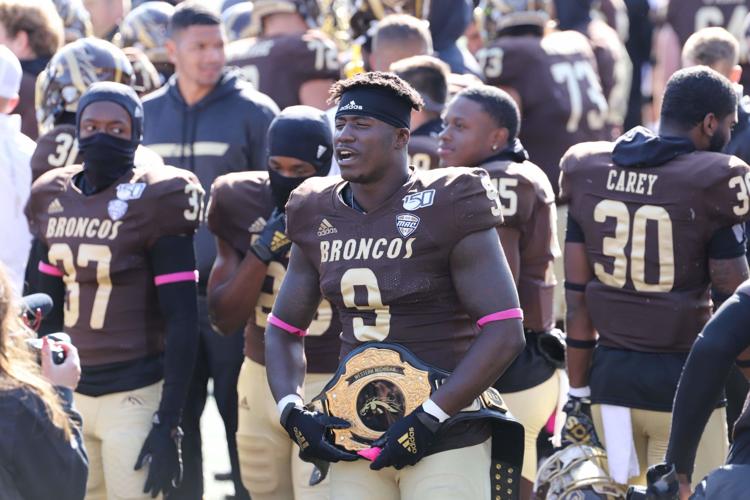 Western Michigan (4-3, 2-1 MAC)
The Broncos were able to bounce back from a hard-fought loss at Toledo by defeating the Miami (OH) Redhawks by a score of 38-16 over the weekend on WMU's homecoming. Western struggled to move the ball on offense early on, but their defense picked up the slack. Senior linebacker Drake Spears had a 74-yard interception return in the second quarter to give the Broncos a spark, and they never looked back from there. The defense sacked Miami quarterback Brett Gabbert six times and forced three turnovers. Offensively, quarterback Jon Wassink went 15-of-25 passing for 137 yards with a touchdown and an interception. Wide receiver Keith Mixon found the end zone twice, as did running back LeVante Bellamy. Wassink leads the MAC in passing yards with 1,906 while Bellamy leads all rushers with 764 yards on the season. WMU moves to 4-3 overall and 2-1 in the MAC and goes on the road next to face Eastern Michigan Saturday night.  
Kent State (3-3, 2-0 MAC)
Heading into week seven, the Golden Flashes have found themselves in first place in the Mid-American Conference East division after a 26-3 road victory over rival Akron. Against the Zips, it was an efficient day for quarterback Dustin Crum as he completed 16-of-21 passes for 149 yards and a touchdown. On the ground, running back Will Matthews carried the load with 25 carries for 126 yards and a touchdown. Defensively, they made it tough for Akron to run the ball, holding them to just 95 yards on the ground. Wide receiver Isaiah McKoy ranks fourth in the MAC for receiving yards with 381. Next, the Golden Flashes will travel to Athens to take on the Ohio Bobcats in what should be a good test for Kent State to see if they can stay on top of the standings.