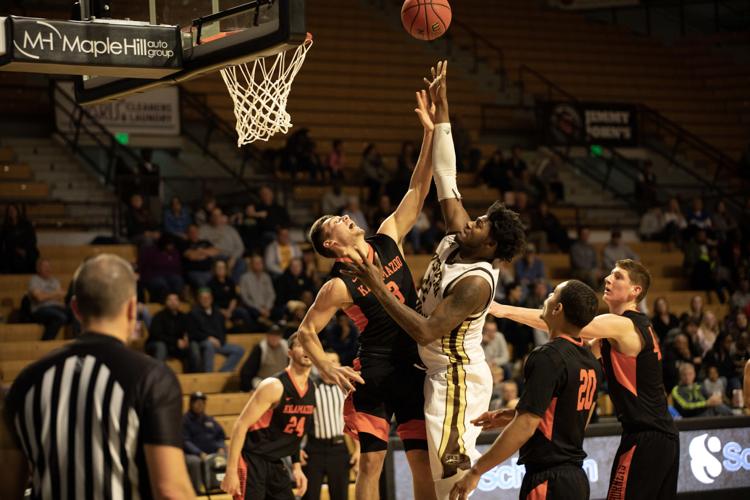 Western Michigan dropped a close game against Oklahoma State Friday night in Stillwater, Okla. by the final tally of 70-63. After holding the Cowboys to a one point lead at halftime, Oklahoma State pulled ahead late in the second to seal the win and push the Broncos record down to 4-2 on the season. 
The Broncos junior guard Michael Flowers led the team with 15 points and four boards. Fellow junior Rafael Cruz Jr. nearly notched a double-double contributing 12 points and nine rebounds on the night. The game never felt out of hand for Western as the biggest lead of the contest was eight points by Oklahoma State in the back-and-forth game. 
The Broncos did all that an underdog team should do on the road, only committing 11 turnovers, having 23 points off the bench and put up 10 second chance points while only giving up 11. However, interior defense is where the Broncos fell short, as nearly half (34) of Oklahoma State's points came in the paint, and the Cowboys out rebounded Western 45-36.
Leading the charge for the Cowboys was sophomore Yor Anei who carded a double-double with 13 points and 12 rebounds while also swatting away five shots. Also having a good game for the Cowboys was senior Thomas Dziagwa, who was in double digits with 11 points and two rebounds. 
Next up for the Broncos they will travel to Orlando to play in the NIT Season Tip-Off tournament with their first game on Monday against Yale at noon.