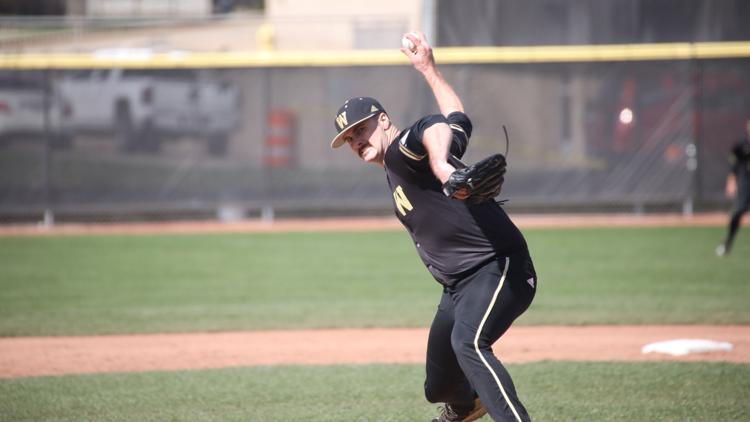 Games in the Northwoods League Southwest Michigan Pod are back on after just a one-day delay.
Wednesday, the Kalamazoo County Health Department and Sheriff's office came to Homer Stryker Field to alert the league they were not able to compete under the governor's executive order that cleared the way for professional sports because rosters are made up of college players who are not paid to play, according to a report from the Northwoods League.
Thursday, the league and its attorneys, Willis Law, announced that they had cleared the issue and were given the go-ahead to resume play.
"On behalf of the baseball fans in our city, we are glad that the SW Michigan Pod of the Northwoods League is again able to provide a safe venue for community enjoyment during these difficult times," said Willis Law Managing Partner, Shaun P. Willis.
The league resumes play Thursday with the southern division of the Michigan Pod returning to Homer Stryker Field for a game between the Mac Daddies and Growlers at 7:35 p.m. All games from Thursday through July 12 will be started at 7:35 instead of the time listed on the schedule.
The league has several safety measures in place due to Covid-19. All players are tested for Covid-19 upon their arrival. Bronson Sports Medicine trainers are on site every game and practice and team doctors are advising the team on safety precautions. Equipment is designated for each player and wiped down throughout the game.
The resumption of play means a return to action for several WMU baseball players. Outfielder Blake Dunn, who earned First-Team All-Mid-American Conference in 2019, is on the Growlers roster along with Max Huntley, Will Morrison and Will Mullen.
Easton Sikorski, Jack Huisman, Dane Ambrustmacher and Gavin Doyle play for the Mac Daddies and Josh Swinehart and Drew Szczepaniak are on the roster for the Battle Creek Bombers.
The league plans to make up the missed game from July 8 at a later date, and will be informing ticket holders of when that game will be made up as soon as possible. Only 100 spectators are allowed at each game at Homer Stryker Field, which normally has a seating capacity of over 4,000. July 13 and 20 were scheduled to have no games played, making those dates the most likely choices for the make-up game.