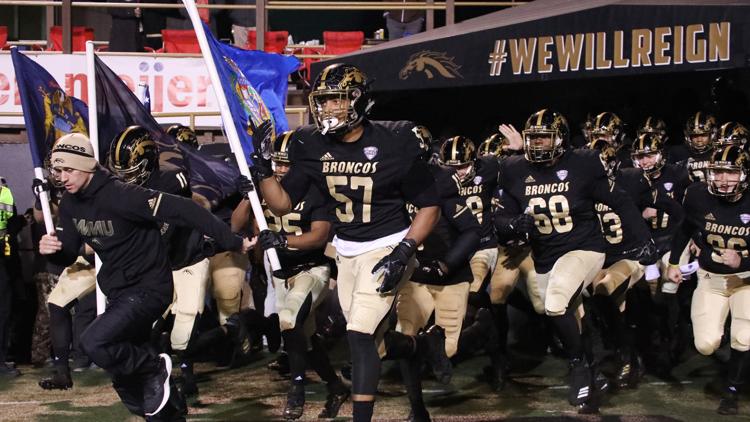 Western Michigan football's 2021 recruiting class grew on Saturday as offensive tackle Calvin Muraski from New Port High School in Green Bay, Wisc. announced his commitment to the program via his Twitter account.
Excited to announce that I am committing to Western Michigan University!! #letsride @WMU_Football @CoachTimLester @CoachJakeMo pic.twitter.com/wi8bT86svl

— Calvin Muraski (@CalvinMuraski) May 23, 2020
Muraski is a two-star prospect and held another offer from Eastern Michigan, along with Wisconsin from the Big Ten showing interest in him, according to 247 Sports.
On tape, Muraski shows the ability to play both on the inside of the offensive line at guard, along with playing the tackle position.
At 6-foot-8, 260 pounds, Muraski is a tough matchup for his opponents as he is physical at the point of attack at the line of scrimmage and uses his strength to follow through with his blocks.
He also shows his athleticism by being able to come across the formation in the run game and connect on blocks to create holes for his running backs. Muraski's footwork while protecting on pass plays also looks smooth.
After the 2020 season, the Broncos will be losing all five players from its projected starting offensive line, which should make for healthy competition for that unit once Muraski arrives on campus.
To see Muraski's highlights from his junior year of high school, click here.