The Western Michigan Broncos fell to the Miami RedHawks on Saturday night by a score of 3-1 in the opener of the second half of the season at Lawson. This loss makes the Broncos 2-7-2 on the season.
The Broncos started the game strong with a well played first period. WMU played with more physicality and discipline than the RedHawks as they controlled the puck for the majority of the period. WMU's style of play caused them to score on a power play early in the period to take a 1-0 lead thanks to a laser shot from Ethen Frank, who netted his seventh goal of the year. The Broncos dominated the RedHawks on shots, outshooting Miami 12-6 in the first period.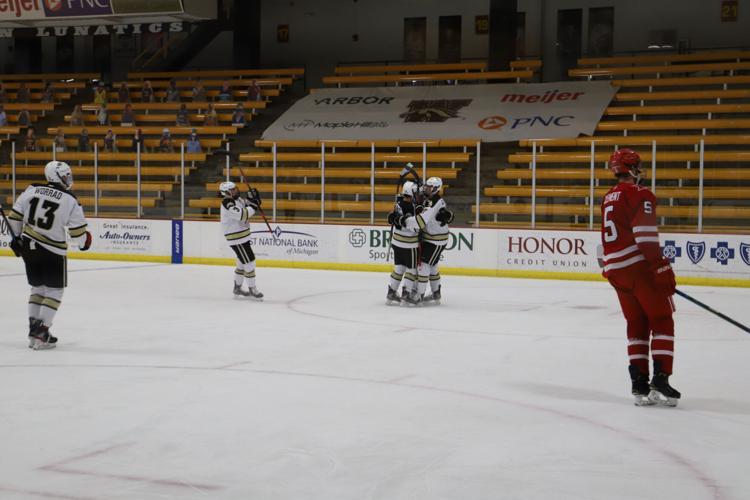 The Broncos did not have such a great second period as the RedHawks dominated WMU. The RedHawks started off the second tying the contest up, 1-1, just over three minutes into the start of the period.
The Broncos had a chance to regain the lead they had but another goal by Frank was overturned because Frank was charged with a high stick. With 9:09 left in the second period, Miami answered to take a 2-1 lead over the Broncos. From then on, the RedHawks outplayed the Broncos physically and took the 2-1 lead into the third period.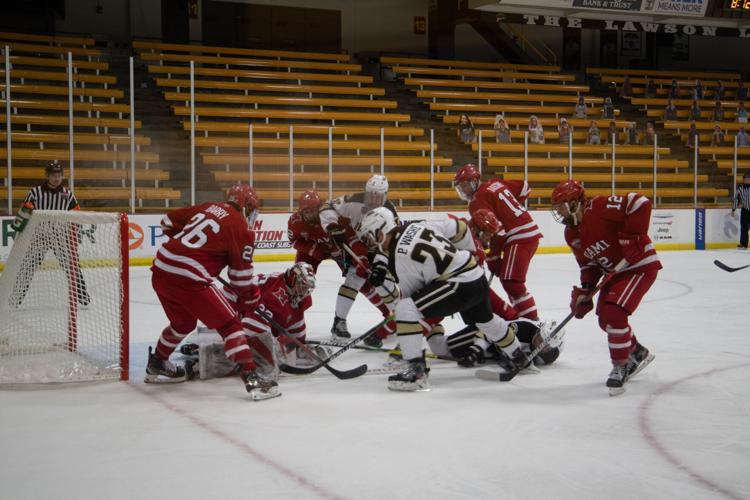 The third period looked much like the first, as the Broncos played with more physicality and better mentality, but were still outplayed by Miami. The Broncos had endless amounts of scoring chances in the third period, but Miami goalie Ludvig Perrson was a brick wall in between the pipes, stopping everything that the Broncos shot at him. Near the end of regulation, while still being down 2-1, the Broncos tried to make one last push and brought six men on to the ice taking out their goalie. Miami answered with an empty net goal and would ultimately win, 3-1.
This was a disappointing outing for the Broncos, as this was supposed to be a game where WMU could dominate on defense and fix its mistakes. Instead, this was a defensive disappointment as the RedHawks scored three goals after coming in averaging 1.5 goals per game.
However, despite the Broncos defensive troubles, WMU was generating opportunities on offense and getting robbed by Persson all evening. Persson finished the night with 27 saves on 28 total shots, while making multiple impressive saves.
The Broncos will look to split the series with Miami tomorrow as the series finale at Lawson is played tomorrow at 5:05 p.m. Fans can watch with an NCHC.tv subscription or listen in on the Bronco Radio Network.