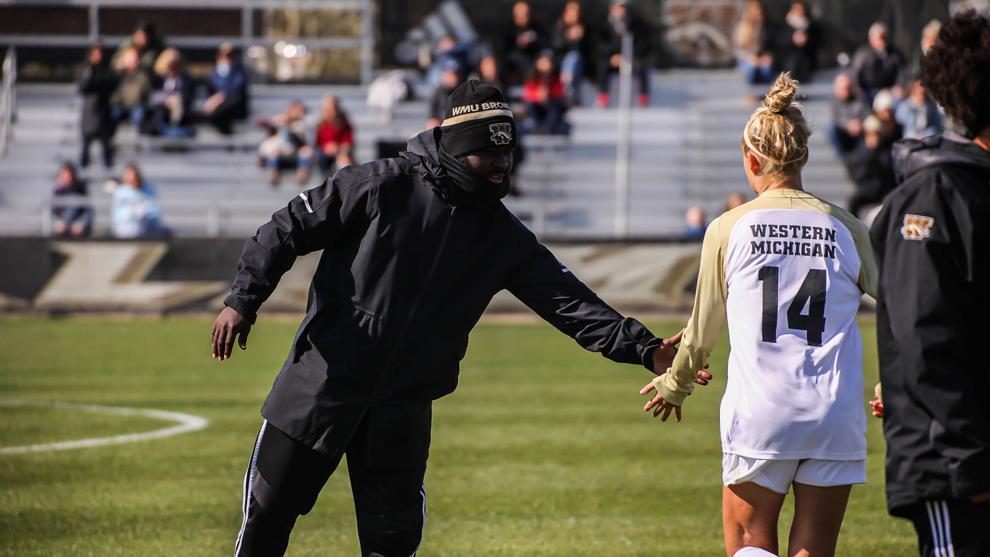 WMU soccer is trying to figure out how to move forward in a fall without sports.
Normally, both the men's and women's teams would be starting their seasons right now, as both teams had played games in August in 2019. Instead, they're hoping and preparing for a spring season that will be very new for players and coaches.
Traditionally, a spring exhibition season is played for the players to have an opportunity to compete against other schools and get game reps in rather than just working against their teammates all offseason. WMU men's soccer head coach Chad Wiseman thinks that is part of the reason a spring season can work.
"I'm very confident about (a spring season)," Wiseman said. "The Mid-American Conference has created a task force that has some administration personnel and head coaches, along with student-athletes, to take input and create what they think is best for a spring season. Will it look the same as the fall? Probably not, but I'm very optimistic that we can have some type of a season in spring 2021."
WMU women's soccer head coach Sammy Boateng was similarly optimistic about a spring season.
"For us, right now, we're trying to look at things and put a positive spin on it with our group, from March until now, that's five months of us not being able to play organized soccer in our program," Boateng said. "This is going to be a really good introduction, especially for the freshman, to be able to jump into games and it not being on the line."
When the news broke that fall sports were being postponed, it was heartbreaking but not surprising to coaches and athletes alike.
Wiseman wished he were able to break the news to his players rather than have them see it via social media.
"You always want the team to be able to hear it from us at Western, myself, before they had to see it on social media, before it leaks to the media," Wiseman said. "But, we have a very mature group of guys, and I think that if you were following what was happening with the world of sports, whether it's professionally or collegiate, I think we all probably knew it was going to be very difficult for us to be able to play this fall. So, although there was, I think some hope out there, I don't think anybody was too surprised when they decided to cancel the fall season."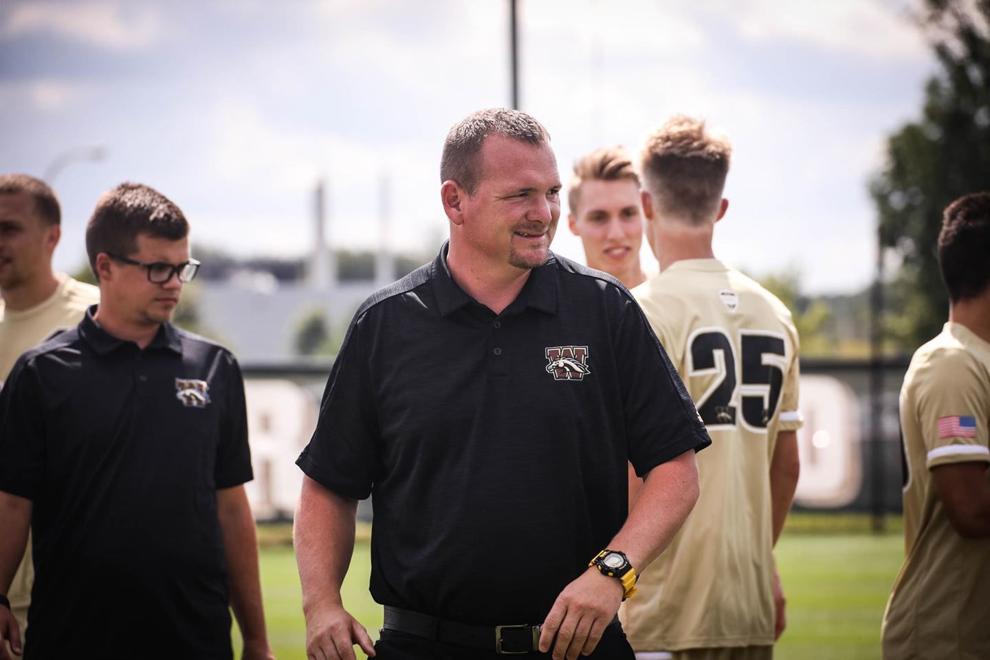 Boateng praised athletic director Kathy Beauregard, saying she and others in the administrative office helped the players figure out what the news meant for them and the team.
"It's definitely a tough thing to hear (that the season is postponed), even if you're expecting it or not expecting it," Boateng said. "Kathy and our administrators have been awesome throughout this whole thing where they've been upfront and honest with (the student-athletes), so we got to hear it from them and then have that conversation with our group before it all came out. So for me, that's something I've been hanging my hat on is the great leadership from Kathy to be upfront and honest with us."
Senior student-athletes that compete in fall sports had to completely reimagine what their final year of college sports would look like, with some potentially graduating in December and accepting that their collegiate athletic career is over.
That was a difficult conversation for Boateng to have with his seniors.
"It's tough. That was a tough conversation with our group," Boateng siad. "Like I said earlier, you might expect it, but being told that's what's going to happen and also them preparing, and having individual meetings with them, a lot of the seniors said, 'this is the best shape I've ever been in in my life because I'm really focused on the fitness piece and I'm really focused on my personal development off the field too.' So it's definitely a tough conversation, but the positive fact with them is being able to go play in the spring."
On the flip side, freshmen normally come to campus in the fall and immediately are thrown into game action, or don't have a chance to get in the game because the coaching staff feels more comfortable with the players that have been there longer. A spring season gives newcomers a better opportunity.
Wiseman said there will be open competition for playing time this fall as they figure out who the best 11 players are for next spring.
"(Having a full semester on campus) seems to be common for spring sports but we've never really had that luxury with college soccer," Wiseman said. "It looks like they should benefit, but so would every other program throughout the NCAA. I think maybe programs that have a higher need, might be rebuilding and need younger players to step in right away with bigger roles could benefit from that. For us it's a situation where our younger guys can learn, mentor under some of our leadership a little bit more and we can bring them along a little bit slower than we normally would. We live by a very simple formula in our program: the best players play. So if we get freshmen that come in and win a spot right away, then we'll play them."
Boateng also thought the extra time for freshmen would be valuable to them.
"This is a very valuable (time). We talk about it all the time like this is the time that they get to transition (from high school to college). For us fall sports, the freshmen don't normally get a smooth transition, it's just, throw them in the deep end of the pool and have them survive," Boateng said. "This gives them an opportunity to get used to the pace of how quick we play, how we want to play as a group, as a program, and makes their transition a bit easier.