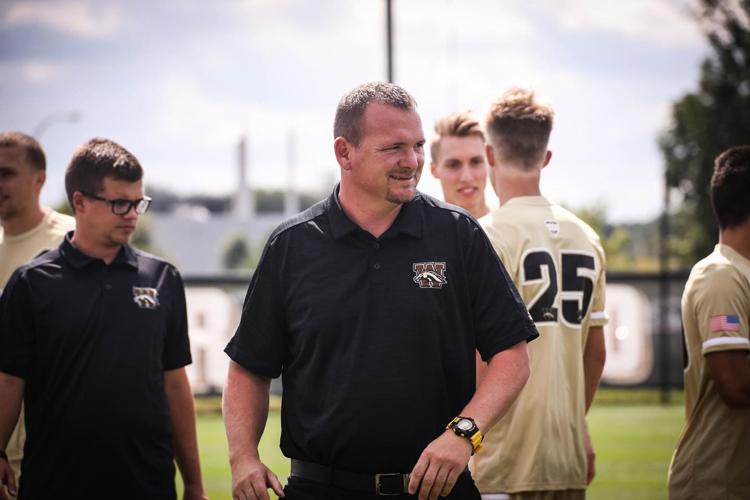 WMU men's soccer has announced the addition of two new student-athletes for the 2020 roster.
 Valentin Sponer, a defender from Munich, Germany, comes to WMU after spending three years at Saint Mary's College. Joining him will be Gavin Wigg, also a defender from Columbus, Ohio and from Dublin Scioto High School.
Sponer was a two-year starter at Saint Mary's, where he earned West Coast Conference All-Academic honors in 2019. Head coach Chad Wiseman says he is excited to be adding Sponer to the program.
"We are very excited to be adding Valentin to our program," Wiseman said in the program's press release. He comes with a great deal of experience from a great program in St Mary's and has been a two-year starter on a top-25 team. He plays precisely the way we want our outside backs to play. He has the ability to get up and down the flanks and bolster our attack going forward out of that position. His delivery is also very dangerous in the final third and he is a very potent one-on-one defender. He will only be with us a short time, but we are looking forward to the veteran attitude he will add to the program from day one."
Wigg earned third-team All-District honors and first-team All-League twice at Dublin Scioto. He was committed to Cincinnati before the Bearcats canceled its soccer program in April. Coach Wiseman praised Wigg's athleticism and versatility.
"Gavin is a big, strong athlete with the capability to play several different positions across the back line," Wiseman said. He comes from an elite youth background with his club at Ohio Premier. He possesses very good leadership traits and has a phenomenal work rate, along with a hunger to improve. Gavin is very comfortable with organizing in the back and plays with a bite. He is good in the air and also quite technical with his feet. We are looking forward to seeing what Gavin can achieve over the course of his career at WMU."
Broncos men's soccer went 11-6-2 in 2019 and made it to the semifinals in the Mid-American Conference Tournament, which will be one of eight conference tournaments discontinued in 2020.