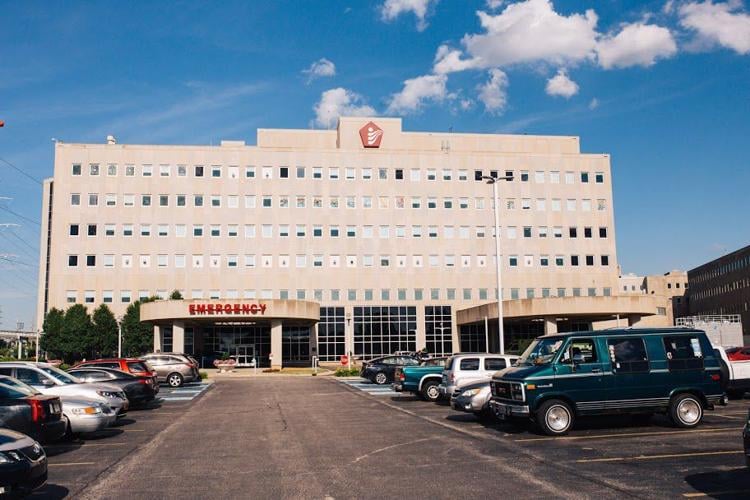 The family lawyer of former WMU football player Jamal Williams is questioning whether or not Williams should have been admitted into Community Hospital in Munster, Ind. in the first place.
Williams, who was killed in a shooting on Tuesday, June 16 during an incident at the hospital, was driven to the hospital by his parents on the night of Monday, June 15 after they bailed Williams out of jail after an incident in St. Joseph's County in Michigan.
Sal Indomenico, the family's lawyer, said Williams was displaying some troubling signs as soon as his parents checked him into the hospital that night and wonders why the hospital admitted him without having the means to care for him properly, in Indomenico's judgement.
"They come in through the emergency room, and from what I know, he yelled something out in the emergency room that caused a lot of the healthcare providers and people in the emergency room at that time to kind of turn towards him, which was already an indication that something was not right," Indomenico said.
The incident in St. Joseph was one of the signs of Williams' struggle with his mental health in the days leading up to his death. Williams reportedly approached a truck driver with a "knife or silver rod" in his hand and told the driver "take me with you or I'll smack you," according to a report from CBS 2 Chicago. While Indomenico questioned the driver's report of why someone would be carrying a silver rod of any sort, he said Williams receiving a mental health check at that point and time would have been better than him spending nearly five days in jail.
"Certainly, somebody who would do that, meaning in this case, Jamal, would be running up to a truck and saying all these kinds of things to this truck driver, says something about his mental state at that time," Indomenico said. "I think that the police officers rather than accusing him of assault, etc. with this truck driver, he probably should have been driven for an evaluation right then and there. I think that would have been the prudent thing under the circumstances."
Instead, Williams was admitted into Community Hospital on the night of June 15. Indomenico said because of COVID-19, the hospital was not allowed to transfer any patients, but says the hospital could have "easily told" Williams' parents to drive him to either a sister hospital or another hospital that was better equipped to deal with patients with mental health issues.
"If he's exhibiting these kinds of mental health behaviors, he needed to be in a hospital that was able to care for him. If they couldn't do that and for some reason they wanted to keep him there, then perhaps he should have been sedated until the next morning when he could be seen by mental health professionals."
Williams was checked into the hospital for just a few hours leading up to his death in the early morning of June 16.
Authorities said Williams was allegedly beating a nurse when two security officers, Benny Freeman and Ryan Askew, responded to the situation. According to authorities, Williams had Askew in a chokehold when Freeman fired two shots, hitting Williams in the face and Askew in the upper arm, killing both.
In a YouTube video released by what is said to be the brother and the sister-in-law of the nurse involved, they said Williams and the nurse were initially having a nice discussion about the racial unrest in the country, as Williams' parents said the George Floyd situation played a factor in the mental struggles he was dealing with.
According to the video, Williams wanted more of the hospital staff to come into the room to discuss the issues going on in the world. When that request wasn't met, Williams allegedly was becoming increasingly frustrated, prompting the nurse to issue a code yellow.
But while the video says Williams would not let the nurse out of the room and Williams eventually became violent with her, Indomenico said he has reason to believe Williams was never violent with the nurse, and instead says the presence of two officers with guns could have been an intimidating presence for Williams at the time.
"If someone comes at you, not in an attacking way, but if you see two officers with guns who are coming to talk to you about what's going on, even with people who are of sound mind, that's an intimidating presence," Indomenico said. "It's not somebody in a white coat that is coming to talk to you."
In the YouTube video, the nurse's family says Williams was standing by the door talking to the officers with the nurse in the room. The nurse's brother then said as her sister tried to exit the room and walk by Williams, that is when Williams "snapped, started hitting her in the face and knocked her down."
Indomenico said he has gathered different information that leads him to believe the nurse had slipped by and gotten out of the room before the situation escalated. He said he isn't sure what transpired then, but touched on the reports of Williams allegedly having Askew in a chokehold to the point of near unconsciousness and expressed concern about why Askew ever told Freeman to shoot.
"There are reports that Jamal supposedly grabbed Askew and got him into a chokehold to the point of being unconscious, but somehow he became conscious and told the other officer to shoot," Indomenico said. "Which is mind boggling given that you have a patient who apparently is not even in his own faculties to know what is going on and whether he is doing right or wrong if he's truly got mental health issues."
Family and friends of Williams called for justice and accountability on the part of Freeman and Community Hospital at a protest and vigil outside of the hospital last Thursday.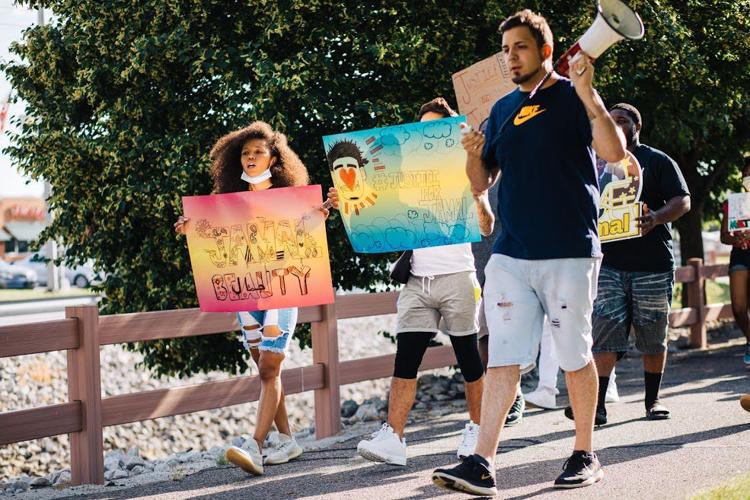 Imani Williams, Jamal Williams' sister, announced they are demanding the firing of officer Freeman and second-degree murder charges for the former police officer, as well as non-violent methods "always be used first to subdue mentally ill patients with violent tendencies."
A full list of demands Imani Williams stated at the protest are available on a petition called "Justice for Jamal Williams."
The June 16 incident is still under investigation.