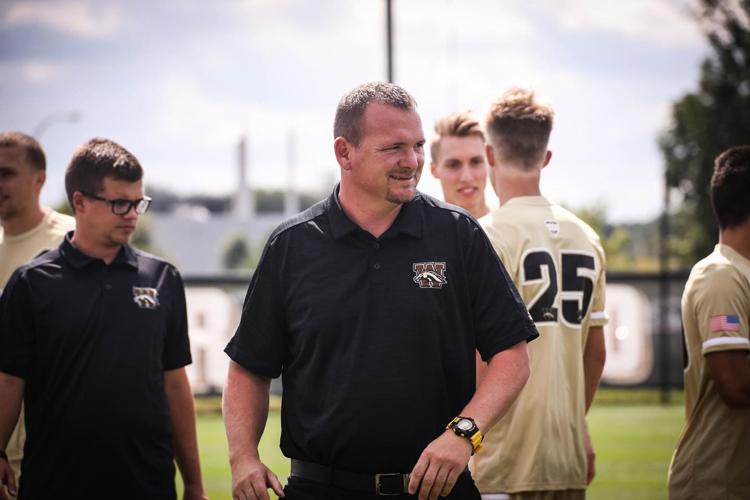 On Monday, WMU men's soccer coach Chad Wiseman added five freshmen to his 2020 roster. Noah Brumels, Levi Crooks, Sean O'Meara, Kyle Scott and Josh Williams, all Michigan products, made commitments to continue their soccer careers at WMU. 
The Broncos looked to add depth all around, as these five players included an array of forwards, midfielders and a goalkeeper.
Noah Brumels (F, Jenison International Academy)
Brumels, a 6-foot-3 forward, has been added to the roster. During his club career, Brumels recorded 222 goals. Brumels will certainly help alleviate the load of the Broncos scoring as they lost senior Anthony Bowie. His accomplishments also include leading the US Youth Soccer National League in scoring in back-to- back seasons. He was also named to the National Championship Best XL team in 2018.
Wiseman spoke about his new forward.
"In the simplest way it can be put, Noah scores goals. He has scored goals in bunches at every level he has played at and in some big-time club moments. His size and athleticism makes him very imposing to opponents and he has incredible instincts in and around the goal. Noah plays with a bit of an edge and also prides himself on a high work rate which usually spells bad news for the teams he is playing against," Wiseman told wmubroncos.com.
Levi Crooks (MF, Portage Northern High School)
Crooks, a Portage Northern product, is an MHSAA All-State honors student-athlete that embodies what it means to be a leader.
Crooks was named to the honor roll four times and guided his club team two Super USL Super Y titles consecutively. Crooks, although he is on the smaller side measuring at 5-foot-7, makes up for it with athleticism and being an effective communicator.
"I chose Western Michigan because of what the university has to offer me academically so I can better prepare for my future," Crooks told wmubroncos.com. "I also believe the coaching staff understands me and can develop me the best as a soccer player and person. I have the chance to be part of something special for the next few years and I couldn't pass up the opportunity."
Sean O'Meara (GK, Canton High School)
  O'Meara, from Canton, Michigan, is the single goalkeeper out of this set of student-athletes. Standing at 6-feet tall, is a dominate force in the net.
He played for the Michigan Wolves competing in the U17 and U19 playoffs last season. He also received an invitation to the Super Cup NI Tournament in Ireland and received an invitation to play.
Wiseman spoke highly about his new goalkeeper.
"Sean is another player who is very excited to be coming to Kalamazoo and join the Bronco family. He brings a workman like mentality to the goalkeeper position and is a guy that just keeps improving each year and that will not stop at WMU. He is a quick, athletic shot stopper with a knack for coming up with big saves in big moments. His distribution skills are also very clean and at a high level. Sean is a terrific young man that possesses all of the characteristics we value in our program and is going to come in and push the goalkeepers we have, push himself and push our team," Wiseman told wmubroncos.com.
Kyle Scott (OM/OB, Lakeland High School)
Scott is a pure scorer that will look to make an immediate impact on the Broncos. The combo position athlete at Lakeland High School holds the scoring title for goals all-time. He has earned MHSAA All-District and All-State accolades twice. Scott has also earned all-conference recognition three times during his high school career.
"Kyle is a player that can't wait to be a Bronco and is very proud to be coming to WMU," Wiseman told wmubroncos.com. Kyle is a very gifted athlete who plays with a bite, and also knows how to grind and compete to make things happen. He knows how to use his speed to put pressure on defenses and create and capitalize on scoring opportunities. His delivery from wide areas is exceptional and can really cause problems in the box for defenders. His skill set and athleticism allow him to play a couple different positions and will help add to the competitive edge in our program every single day."
Josh Williams (MF, Caledonia High School)
 Williams played for Midwest United FC (club) and led them to four Michigan State Cup titles and two national titles. He was also named to the honor roll at Caledonia High School.
"I chose Western Michigan because I was impressed with the recent success of the team and the number of talented players that I would get to play with," Williams said to wmubroncos.com. "Also, I was equally impressed with the reputation of Western's business school."