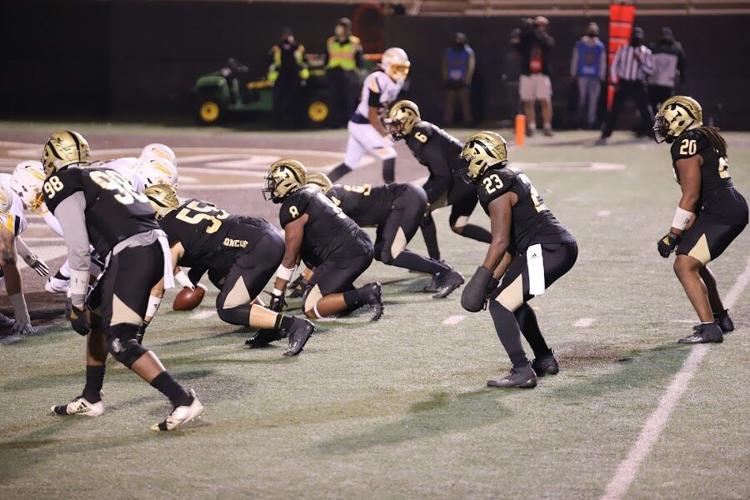 Western Michigan (2-0) takes on rival Central Michigan (2-0) in a battle of unbeatens for sole ownership atop the MAC West standings on Wednesday night at 7 p.m. on ESPN2.. The game is always a big one for the two rivals, but this one feels extra important with MAC title game implications already on the line.
Here are three keys to the game for the Broncos to pull out a victory.
Defense needs to get off the field 
One thing that was noticeable from the last-minute victory against Toledo was the inability for the defense to get off the field in third down situations. The Bronco defense gave up nine third down conversions on 16 attempts, while themselves only converting  2-of-10. The disparity led to the Rockets holding the ball for over 38 minutes of the game, all of which are not normally a recipe for success. WMU will have to be better in this area if it hopes to pull off a win in Mount Pleasant.
Stopping CMU through the air
 The WMU secondary has been the biggest question mark of the year so far. Through two games, the Broncos have given up close to 250 yards per game through the air while surrendering 339 yards passing last week to the Toledo offense. That will be tested on Wednesday as the CMU offense has passed for 219 yards per game and features dangerous playmakers at wide receiver in the likes of Kalil Pimpleton and Dallas Dixon.
"I think Pimpleton is one of the most fun guys to watch," Lester said. "We watch crossover games so we get to watch him a lot and I think he's a player that you always need to know where he's at."
 The WMU defense will also be fighting an uphill battle as preseason first team All-MAC defensive end Ali Fayad will be a gametime decision, with head coach Tim Lester saying earlier in the week he was "doubtful" to play. If he misses the game, the Broncos will need to find other sources of getting pressure on quarterback Daniel Richardson. 
Cut back on the penalties
Penalties proved to be costly for WMU in last week's game, as the Broncos accumulated nine penalties for 102 yards, including some that came at inopportune times and led to Rockets' touchdowns or stalled WMU's drives. In last season's game against CMU, the Broncos committed 15 penalties for 167 yards in their 31-15 win over the Chippewas in September of 2019. CMU didn't do much better in that regard either as it was also flagged 15 times for 95 yards.
Lester said  his team needs to do a better job of cleaning the penalties up and knows keeping their emotions in check will be critical in the rivalry matchup.
"My big message to our team this week was 'you have to play this game with emotion--but you can't get emotional'", Lester said. "You can't get too high, you can't get too low, but you've got to play the game with emotion and controlling that is the key."