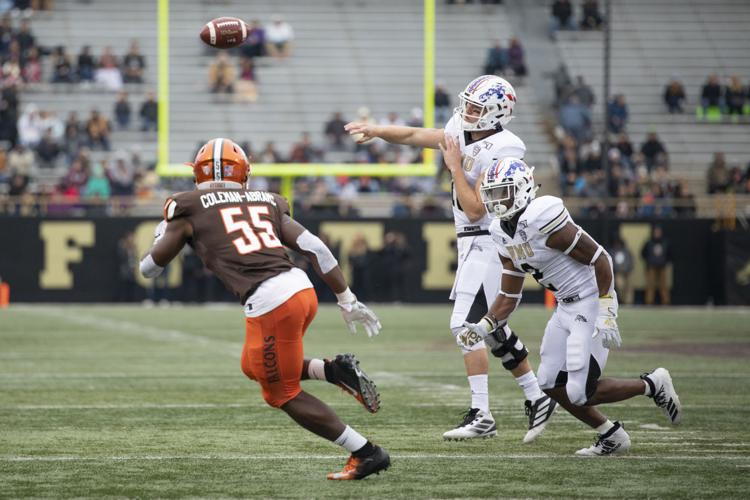 Who: Ball State (4-4), (3-1) at Western Michigan (5-4), (3-2)
When: Tuesday, Nov. 5, at 8 p.m.
TV: ESPN2
Radio: Bronco Radio Network
Spread: WMU -6.5
Well, that time of year is finally upon us in the Mid-American Conference. Some good old fashioned, Tuesday night "MACtion."
Western Michigan football will play their final three games of the season on weeknights and on national television. First, they will welcome in first place Ball State to Waldo Stadium for their last home game of the year, where the Broncos have not lost this season.
"They're a very talented team, high scoring offense," WMU head coach Tim Lester said. "I think coach Neu and their quarterback , Plitt, are on the same page. And their offensive coordinator, coach Lynch, does a great job. We've had some crossover film with them and have had a chance to watch them play a lot and they are explosive on offense. Their defense is getting turnovers and flying around. It will  be a great challenge."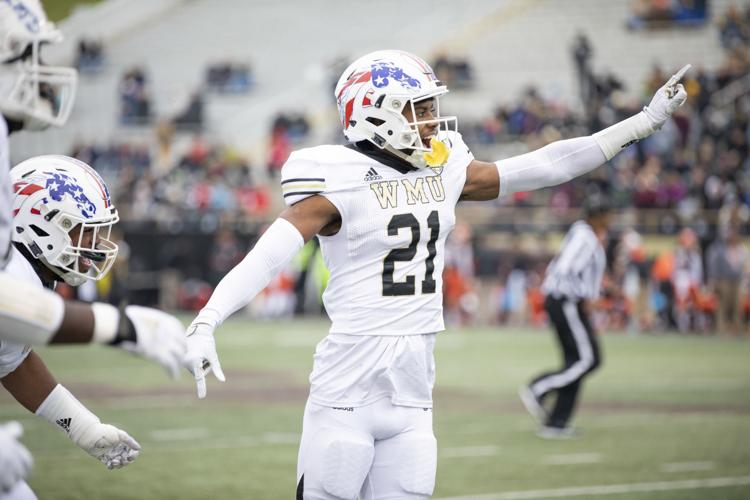 This game has high stakes when it comes to the Mid-American Conference West standings, as Western is one of three teams with two losses in the conference breathing down Ball State's neck for first place in what has been a wild year in the division. 
Here is what to expect in this huge game.
Ball State's offense
Lester is right in assessing Ball State's offense. They have been good this season and have the potential to be explosive.
They rank 38th in the nation in total offense at 441.5 yards per game. Quarterback Drew Plitt has thrown it well on the year, completing nearly 65% of his passes for almost 2,000 yards and 17 touchdowns to just six interceptions. Plitt has plenty of guys to throw it to, including top wide receiver Riley Miller, who leads the team with five touchdown receptions and is averaging 14.3 yards per reception. But Plitt spreads the ball around, as they have four receivers total with at least three touchdown receptions on the year. 
The Cardinals ground game has been pretty solid as well. Caleb Huntley gets the majority of the touches as he has carried it 152 times for 723 yards and has found the end zone five times this season. Walter Fletcher also gets his fair share of carries, as he has touched it 72 times and has scored three times. 
Ball State runs the ball about 56% of the time on offense as it seems they want to get defenses focused in on the run, then have the ability to hit defenses with the big play with their playmakers. They have a balanced attack that the Broncos defense will need to plan well for.
Cardinals defense
Overall, the Ball State defense has been respectable. They rank 69th in the NCAA in total defense as they allow just under 400 yards per game.
Linebacker Jabob White leads the team with 78 tackles, which is most on the team by a fairly wide margin. The Cardinals secondary have been opportunistic on the season, as cornerbacks Antonio Phillips and Amechi Uzodinma II have combined for seven of the team's 12 interceptions.
That number is even more impressive when considering the Ball State defense has only generated 11 total sacks on the season, which is tied for 111th in the nation.
It will be interesting to see what the Cardinals do to try to pressure Wassink and if the Broncos receivers can make plays against a solid Cardinals secondary, which is what defenses have been challenging the Broncos to do as of late.
Prediction
This is a game the Broncos must have to stay alive in the MAC title race. The game is important for both teams, so the urgency should be incredibly high, which usually makes for good football games.
Plitt is the type of quarterback the Broncos defense has struggled with this season...a primary pocket passer who can beat you by pushing the ball down the field. That should be a concern for Western Michigan.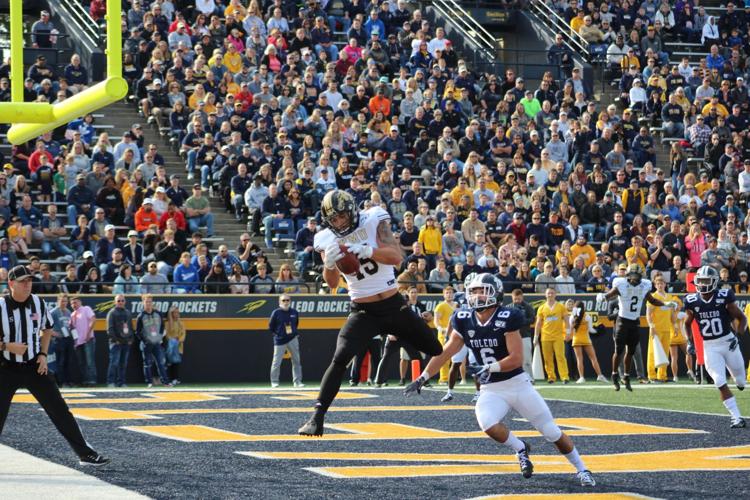 However, it seems as if the Broncos offense regained some of their "swagger" last week against Bowling Green. If Ball State is not able to pressure Wassink, that will bode well for Western Michigan. If the Broncos can provide a good balance and set the tone early on, they should be able to move it against Ball State's defense.
And at this point, there is proof that WMU is simply a different team at home. The defense seems to hold up more times than not at Waldo Stadium and the offense seems to put together complete games.
Give credit to Ball State for getting to this point, but I think they have outshot their expectations by a little bit this season and this will be a tough road game for them to come out on top in.
Western Michigan 35, Ball State 28