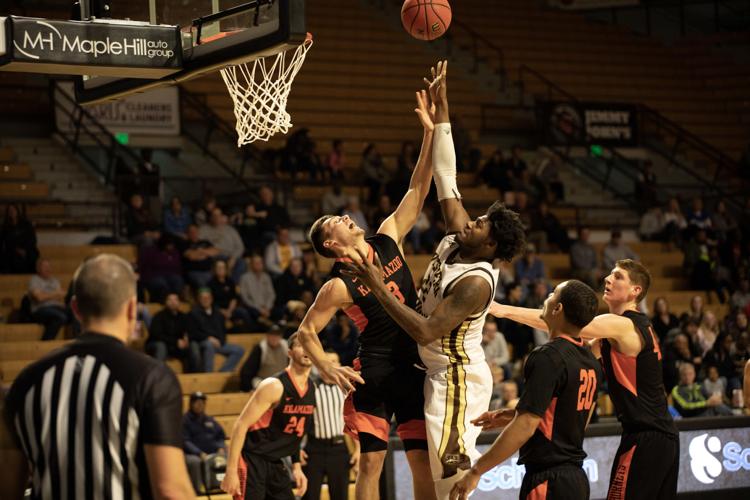 Western Michigan begins their 2019-20 campaign against McNeese State tonight at 7 p.m. inside Reid Fieldhouse in the first all-time matchup between the Broncos and the Cowboys.
This highly anticipated start to the season should be an even match as both programs failed to reach ten wins a year ago. The Broncos posting an 8-24 overall record while the Cowboys earned a 9-22 record competing in the Southland conference.
Preseason All-SLC guard Roydell Brown will led the Cowboys after competing in 23 games last year, averaging 14.5 points per game while hauling in 9.5 rebounds per game. Forward Sha'Markus Kennedy is another preseason All-SLC selection and ranked second on the team in scoring and rebounding last season with 13.1 points and 7.1 rebounds per game. Brown and Kennedy accounted for 35 percent of the Cowboys scoring last season.
McNeese has a plethora of new experienced players including junior transfer guards Dru Kuxhausen and Sam Baker who make up their intelligent frontcourt.
Western will have to contain Kuxhausen who shoot the lights out from the perimeter last season for Western Nebraska at a 51 percent clip. They will also have to contain Brown and Kennedy down low as they both contributed greatly to the Cowboys rebounding last year accounting for 42 percent of the rebounding.
McNeese State enters the contest with an 0-2 all-time record against MAC teams falling twice against Toledo. The Broncos are perfect in their last eight home openers and have won the past three regular season openers. 
The Broncos will have a lot to counter the Cowboys with in this game. In the Broncos exhibition against Kalamazoo College, the team played high-intensity defense and scored the basketball effectively. The Broncos scored on 81 percent of the Hornets' 16 turnovers. Redshirt guard Jason Whitens returns from injury this season and scored a game-high 21 points in the exhibition.
Redshirt junior forward Brandon Johnson makes his return to the court tonight after forgoing the entire 2018-19 season after suffering a knee injury. Johnson, guard Mike Flowers and forward Kawanise Wilkins are some of the players that will need to play big for the Broncos to ensure a victory.
The Broncos and Cowboys will tip-off at 7 p.m. Wednesday night inside Read Fieldhouse as the 2019-20 men's basketball season begins.