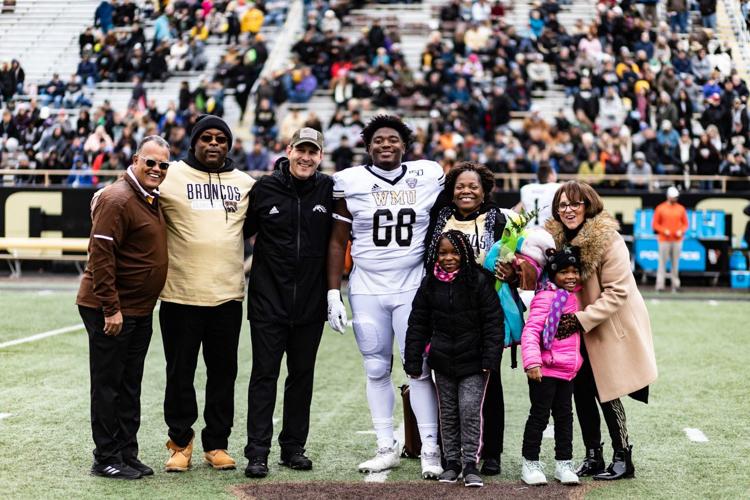 A peaceful protest and vigil is being planned for former WMU football player Jamal Williams on Thursday at 5 p.m. CST outside the hospital where he was killed.
The event was originally planned for Monday, but bad weather led the organizers to push the event back. The event is being organized by JusticeforJamal, a group attempting to bring more attention to Williams' story.
ABC 7 Chicago reported that Williams, a psychiatric patient, was killed last Tuesday, June 16, in an altercation at Community Hospital in Munster, Ind. The police report stated Williams was beating a nurse when security was called to the room, at which point Williams attacked one of the security guards, retired police officer Ryan Askew, and was choking him when the other security guard, another retired police officer named Benny Freeman, fired two shots, hitting Askew through the arm and Williams in the face. Williams and Askew both died from the gunshots.
Williams' family and their lawyer are now disputing the report, saying there is reason to believe Williams was not beating the nurse. A petition for Williams, started by Jamie Misleh, demands a list of actions to be taken, including for Freeman to be fired from the facility and a second-degree murder charges for Freeman. The petition has nearly 20,000 signatures.
Williams' family said they brought him to get a mental health check at Munster Community Hospital as he had been under a lot of recent stress due to social unrest in the country.
The hospital said in a statement its staff did its best to protect Williams and all its other patients and staff during the incident.
Police are still conducting interviews as the investigation continues, according to ABC 7.