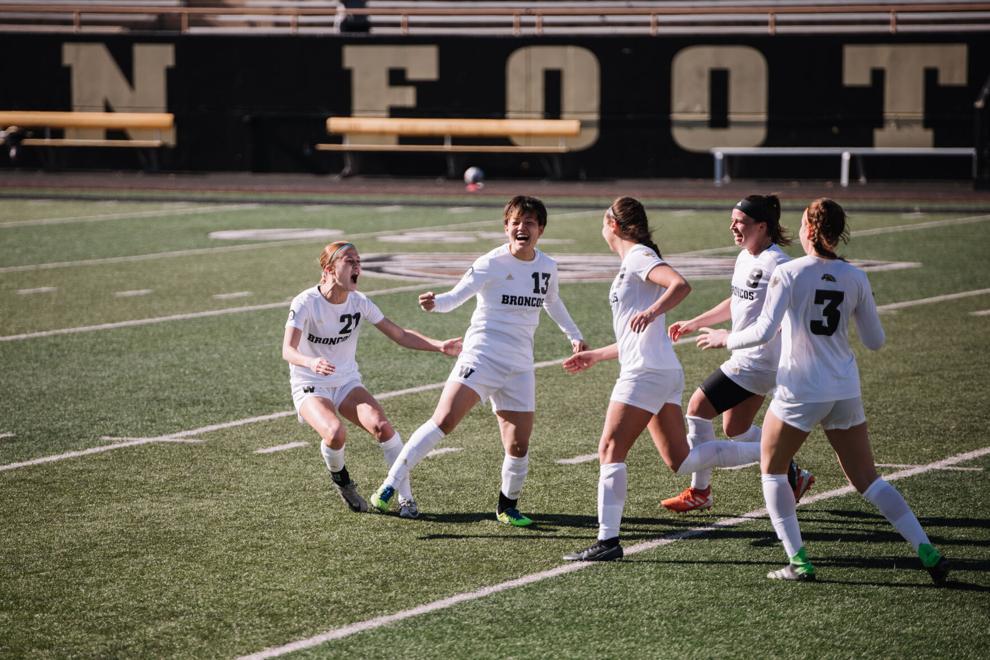 Bronco women's soccer had its most successful season since 2015, but ultimately fell just short of making the MAC Championship game.
Western Michigan went 6-2-2 with all of its matches coming in MAC play, for a .700 win percentage in conference and overall. The last time the Broncos had a winning percentage that high was in 2015, when WMU went 16-4-4 overall and 8-1-2 in MAC play. That year, WMU won the MAC tournament before losing in the first round of the NCAA Tournament.
"I was really, really proud of the group," said head coach Sammy Boateng. "We've had some growth bumps, we do have a younger group, we have 10 freshmen. So, when you have a group of 25 people and 10 of them are new to college, new to a system, new to an environment, they're going to take some time to adjust. I thought the season was very successful."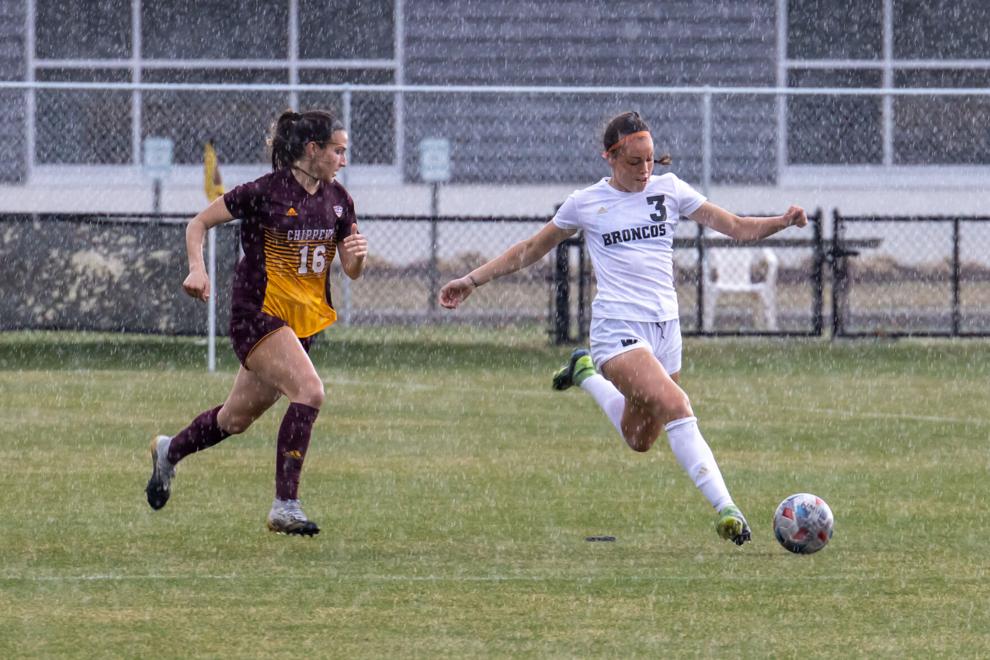 Among those freshmen was Jenna Blackburn, who was named to the MAC All-Freshman team after tying for the most assists in the conference with four on the season. Other freshmen that made an impact were Kayla Whelchel, who scored two goals against Eastern Michigan, and Lexi Nickole, who played the second-most minutes on the team as a defender.
Senior Bailey Korhorn was named first team All-MAC after posting the third-most goals in the conference with five for the year. Morgan Otteson, with two goals and four assists, and Emily Dahl, with a goal and an assist as a defender, both earned second team All-MAC.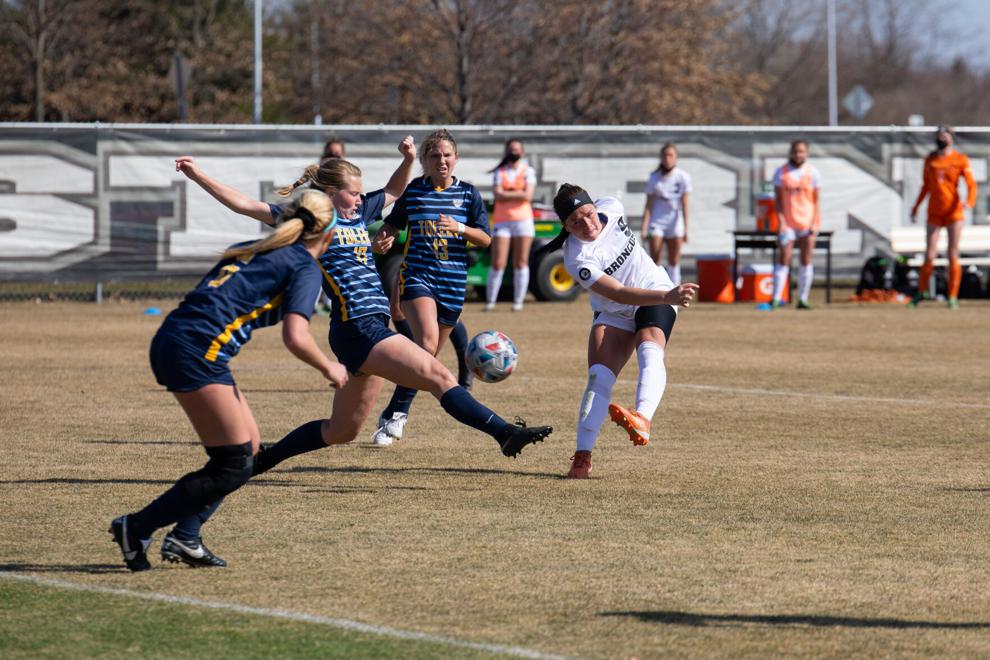 "When (opponents) look at Western, they're like, 'okay, two points producers, Morgan Otteson and Bailey Korhorn,'" Boateng said. "For me, this year has been really great to be able to just, like, stand back and watch them perform on the field but also off the field."
Goalkeepers Hannah Sargent and Maggie Rogers split time for the Broncos this year, both appearing in six matches and both logging over 460 minutes of the 940 total minutes played by WMU. Both senior goalies performed admirably this year, ending first and second in the conference in save percentage with Sargent at .889 and Rogers at .861.
"For us, when you talk about defending, it starts up front with the forwards being able to do their job, then the next line of defense, and then the next line," Boateng said. "Ultimately, again, coming back to Hannah and Maggie, both of them were extraordinary this year. At the end of the day, they were rocks for us in the back."
With the NCAA granting student-athletes a free season of eligibility this season, Boateng said three of the five seniors this year have announced a plan to return to Western Michigan, including Rogers. With another 10 student-athletes coming in from next year's recruiting class, it will create a lot of competition for playing time for the Broncos.
It will be an unusually short offseason with plans for a return to a normal fall season beginning in August. It will be difficult for the Broncos and for any college soccer program to balance rest and conditioning for their student-athletes.
"We're basically going back-to-back seasons, and no one's ever done that in women's soccer," Boateng said. "So them getting enough rest (will be a challenge), but then also adding another group, we have another 10 freshmen coming in. So now, you have two big groups coming in with this year's freshmen not getting a normal freshman year and then adding another group of freshmen into the mix… I think it's going to be a challenge for us."