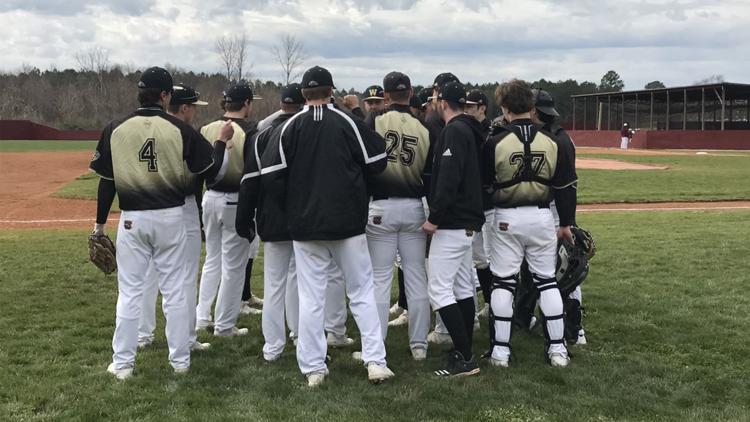 The Northwoods League season is complete, with the Kalamazoo Mac Daddies winning the Michigan Pod championship.
WMU had 11 baseball players take  part in the Michigan Pod.
 Here are their final stats, listed alphabetically by team, then last name. Hayden Berg was not on opening day rosters, but joined the league mid-season and is included here for the first time.
Battle Creek Bombers (31-39-4):
Gavin Doyle, SS: 2/21 (.091 batting average), two doubles, three walks, three runs, no RBI in 10 games. Doyle switched teams from the Mac Daddies to the Bombers midseason, and only his stats with the Bombers are listed here. He scored the Bombers' only run in its playoff loss to the Mac Daddies.
Josh Swinehart, 3B: 19/104 (.183), two home runs, five doubles, two triples, 22 walks, 13 runs, 10 RBI in 60 games. Swinehart had a rough finish to the year, collecting just four hits over his final 21 games played.
Drew Szczepaniak, LHP: 20.2 innings, 3-2, 1.74 ERA, one save, eight hits, seven runs (four earned), 10 walks, 20 strikeouts. Szczepaniak was 3-0 with a save through his first 10 appearances, but grabbed the loss in each of his final two starts of the season to finish on a sour note.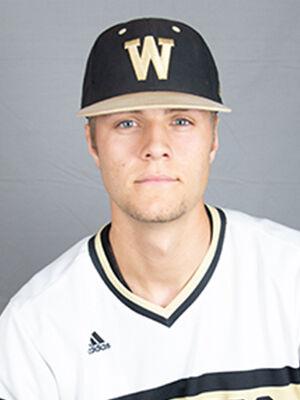 Kalamazoo Growlers (40-25-6):
Hayden Berg, RHP: 21.2 innings, 3-1, 2.08 ERA, nine hits, six runs (five earned), 11 walks, 30 strikeouts. Berg didn't debut until August 5, but still managed to finish sixth on the Growlers in strikeouts with 21. He then started and won the Michigan Pod championship game for the Mac Daddies, allowing just one hit and striking out nine batters in six innings. Three of the five players with more Ks for the Growlers had at least twice as many innings pitched as Berg.
Blake Dunn, OF: 54/154 (.351), three home runs, 10 doubles, five triples, 38 walks, 49 runs, 16 RBI, 32 stolen bases in 65 games. Dunn finished second in the entire Northwoods league in stolen bases and on-base percentage (.510) and his 1.038 OPS made him one of just five qualified hitters with an OPS above 1.000. Like Berg, Dunn joined the Mac Daddies for the championship game and went 1/4 with a double, a walk and a run scored.
Max Huntley, IF: 1/9 (.111), one walk, four runs in seven games. Huntley got his lone hit and run in an August 1 game against the Bombers, but did not play the rest of the season following that day's doubleheader.
Will Morrison, OF: 18/99 (.182), one home run, three doubles, 19 walks, 14 runs, 12 RBI in 49 games. After going 3/3 in game one of an August 8 tripleheader against the Bombers, Morrison had just two hits in his final 17 games played. To be fair, two of those games Morrison entered as a defensive replacement and never came to the plate.
Will Mullen, RHP: 18.2 innings, 1-1, 4.82 ERA, two saves, 22 hits, 12 runs (10 earned), five walks, 19 strikeouts. After struggling early in the season, Mullen allowed just two runs over his final nine innings pitched, recording a save and his only win in that strong closing stretch.
Kalamazoo Mac Daddies (32-40-4):
Dane Armbrustmacher, LHP: 38.1 innings, 3-2, 1.41 ERA, 23 hits, 11 runs (six earned), 15 walks, 35 strikeouts. Armbrustmacher no-hit the Bombers on August 21 in a five-inning game for one of his three wins on the year. He did allow a run thanks to a walk to Gavin Doyle followed by Doyle stealing second base, advancing to third on a wild pitch, and scoring on a sacrifice fly, preventing Armbrustmacher from having a complete-game shutout on the season.
Gavin Doyle, SS: 12/45 (.267), one double, one triple, seven walks, six runs, eight RBI in 18 games. Doyle accrued these stats in July with the Mac Daddies, then joined the Bombers later in the year and his stats from that later portion of the season are listed there.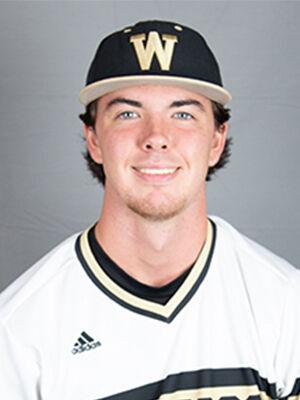 Jack Huisman, RHP: 25.1 innings, 1-0, 3.20 ERA, two saves, 27 hits, nine runs (nine earned), two walks, 18 strikeouts. Huisman's impressive command of the strike zone allowed him to be effective in spite of allowing more than one hit per inning pitched. His 25.1 innings pitched were the most by any pitcher in the Northwoods League with two or fewer walks.
Easton Sikorski, RHP: 14.2 innings, 2-1, 4.30 ERA, 12 hits, eight runs (seven earned), five walks, nine strikeouts. Sikorski and Doyle both played their last game with the Mac Daddies on July 29, but Sikorski did not play the rest of the season while Doyle later came back in the league with the Bombers.
After the Mac Daddies defeated the Bombers (3-1) and Growlers (4-2) in the South Pod playoffs, 13 players from the Growlers and one (Josh Swinehart) from the Bombers roster were added to the Mac Daddies roster for the championship game against the Traverse City Pit Spitters, which had similarly absorbed players from the Great Lakes Resorters, the other team in the Michigan North Pod after the Northern Michigan Dune Bears folded two games in.
The Mac Daddies (or Southern Pod All-Star team, if you prefer) won, 4-1, to win the Northwoods League Michigan Pod championship, with WMU players Blake Dunn and Hayden Berg playing key roles for the Mac Daddies in the championship game. The athletes will now return to WMU classes for fall practices and training for the 2021 baseball season.