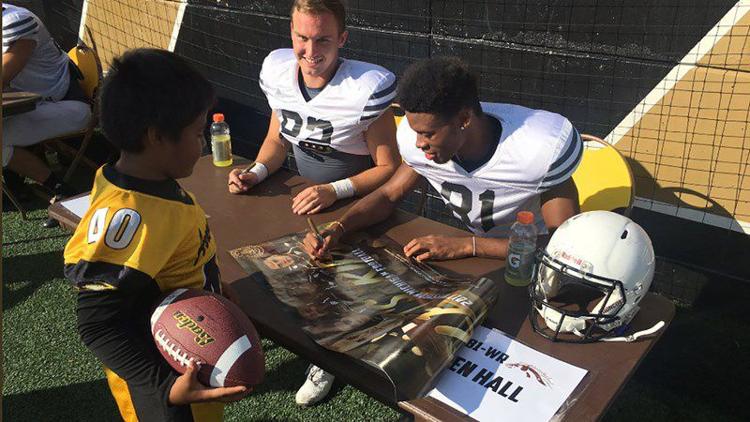 Western Michigan football will hold their annual fan fest this Saturday, Aug. 10 from 5:30-7:30 p.m. at Waldo Stadium. 
The event will give fans an up-close look at the 2019-20 team as they prepare for their season opener coming up at the end of the month. 
Fans will also get a chance to see an open practice, participate in sports skills challenges with other Bronco teams and take a facility tour and get their faces painted by the WMU cheerleaders. 
Head coach Tim Lester said he always looks forward to the event. 
"I love it, it's my favorite event," Lester said. "I get really frustrated that spring games aren't what they used to be because we just don't have the bodies to really do one. But this is perfect. To get the fans out here and letting all the kids out on the field." 
Lester think it's important to get the kids involved and said that aspect of it is his favorite part of the day. 
"When the kids come out on the field it's the best part. Each one of our players has a chance to make a difference in this community and we look forward to spending time with the kids after the fan fest," said Lester. 
Fans will also get the opportunity to get autographs and photos with players and coaches. Individuals are also encouraged to bring a pair of new children's athletic shoes to donate to the First Day Shoe Fund. The fund provides new athletic shoes to school-aged children in Kalamazoo County who qualify for free or reduced-price lunch. For more information, visit www.FirstDayShoeFund.org. 
Western Michigan opens their season on Sat. Aug. 31 at Waldo Stadium against Monmouth University.