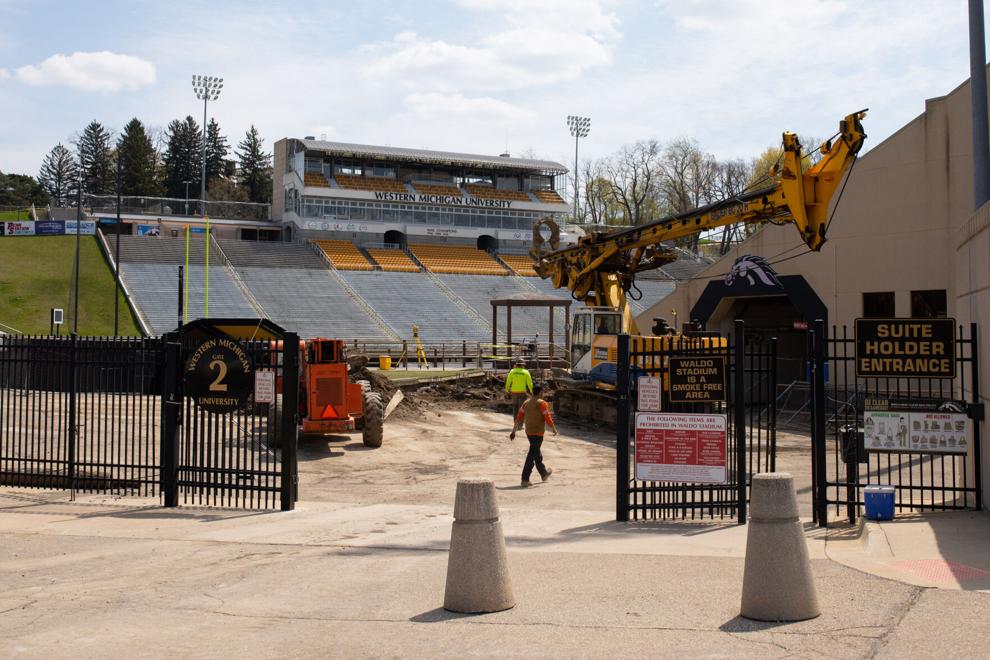 Western Michigan University is updating the lighting used at Waldo Stadium.
The construction project currently underway at the stadium includes both replacing lights already installed at the stadium and adding new light poles with additional lights. Paula Davis, director of strategic communications for Western Michigan University, said this project will allow WMU to meet "NCAA Best Lighting Practices" for night games at Waldo Stadium.
In recent years, WMU has rented portable lights to use in addition to the permanent lights at Waldo Stadium to meet these standards. The university believes adding permanent lights will be "a more reliable and cost-effective approach than continuing to rent."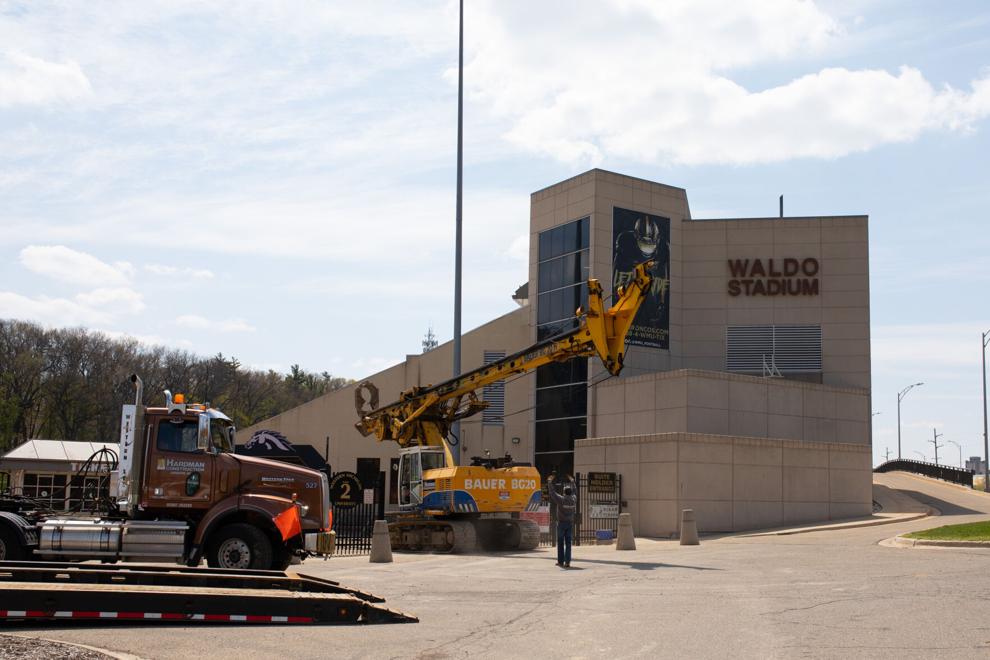 The construction project has been planned for a few years and started earlier this month. Davis said the construction is scheduled to be completed by the end of July, in plenty of time for football season starting in early September. It is an expensive but necessary project for WMU athletics.
"The project is budgeted at $1.85 million and being funded by the University's utility reserve fund, which is made up of proceeds saved over time specifically to resource utility/infrastructure projects," Davis said.
Davis added that the lights used at Waldo Stadium are LED, which helps with cost-effectiveness by using less energy, which also helps lower the university's carbon footprint.
Game times have yet to be announced for WMU football, and the first use for a game may not be until November 3, when the Broncos host Central Michigan for its first midweek game of the season.