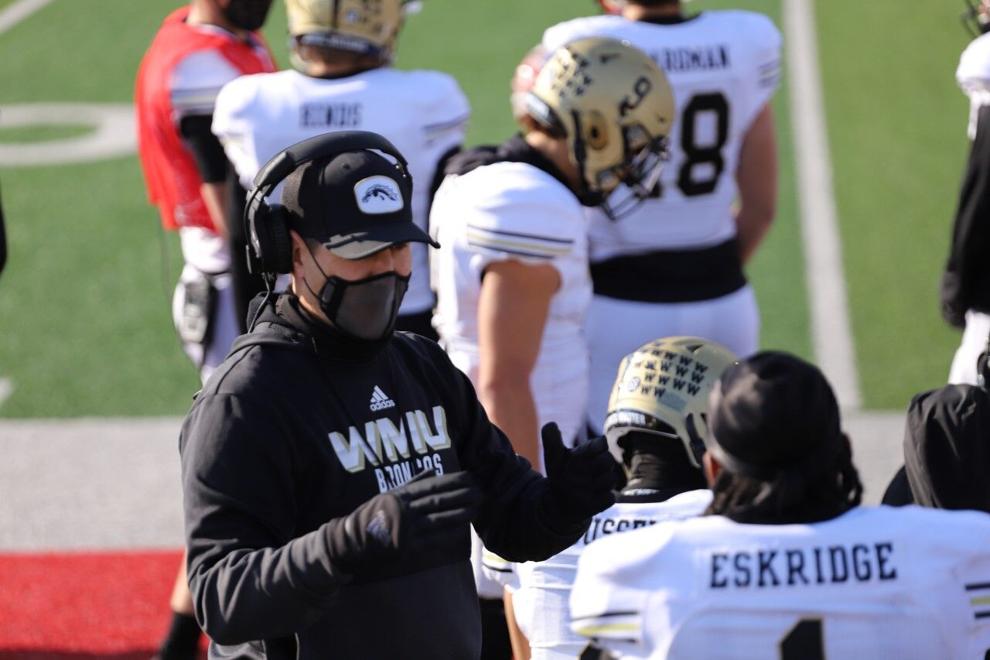 Western Michigan football secured 19 signees as part of its 2021 recruiting class on Wednesday morning during college football's early signing period.
This was a balanced class for head coach Tim Lester from a positional standpoint as the class consists of four offensive linemen, four along the defensive line, four wide receivers, two linebackers and one player each from the cornerback, safety, tight end, running back and quarterback positions.
Lester said despite the challenges the pandemic presented with recruiting in this year's class, he feels like he is closer with this class than any other in his time at WMU and that this class fills some current needs on the roster.
"I have probably spoken face-to-face, via Zoom, with this class more than any class we've ever recruited," Lester said. "I feel like I'm closer with this class than any class we've ever recruited. I'm excited about them and it's such a unique class because some of them played their senior years, some of them played half their senior years and got paused and some haven't even played their senior year yet. I think we addressed everything we needed to address."
Lester said offensive line, defensive line and wide receiver were their three biggest positions of emphasis in the class.
The class is led by defensive end Elijah Hawk, who is WMU's top rated recruit of 2021 with a 3-star rating, according to 247 Sports.
Hawk is a 6-foot-4, 235-pound prospect from Pickerington North in Ohio and is ranked 69th nationally at his position and is the 48th ranked player in the state of Ohio.
"Another long dynamic pass rusher off the edge," Lester said of Hawk. "He has a great work ethic and comes from a great program."
Henry Wilson (wide receiver) and Corey Walker (defensive end) are the second and third highest rated players in the class, both 3-stars according to 247 Sports.
Walker's family already had ties to the university as Corey's  brother, Jordan, is a redshirt freshman on the men's soccer team at WMU.
The Broncos are in a good place at the quarterback position with Kaleb Eleby eligible for three more seasons, but Lester sought out an in-state player at quarterback for this class in Mareyohn Hrabowski from River Rouge High School.
"I love the kid. I've got to see the kid throw it, and he can throw it," Lester said. "Things I would like to clean up with his throwing motion, but he's accurate, he's super coachable. And that's such an important part of being a quarterback, to want to learn everything. I think he throws the ball well, I think we can get him to throw the ball great. But he's a winner, and man can he run the ball, he's hard to tackle."
Hrabowski, who is a true dual threat quarterback with his legs being his greatest asset in high school, stands at 6-foot-4 and 205 pounds is the 58th ranked player in the state.
In the 2019 Division III state championship game against No. 1 Muskegon, Hrabowski outdueled then 5-star quarterback and Ohio State commit Cameron Martinez in a 30-7 River Rouge win for its first-ever state championship.
Hrabowski ran for 175 yards with three rushing touchdowns in the game while completing 6-of-12 passes for 45 yards. Martinez, now a freshman defensive back for the Buckeyes, ran for 108 yards in the game and did not complete any of his five passing attempts.
Lester said that schools were recruiting Hrabowski to play several different positions but Lester told him he wanted him at quarterback and the coaching staff would give him every single opportunity to play the position.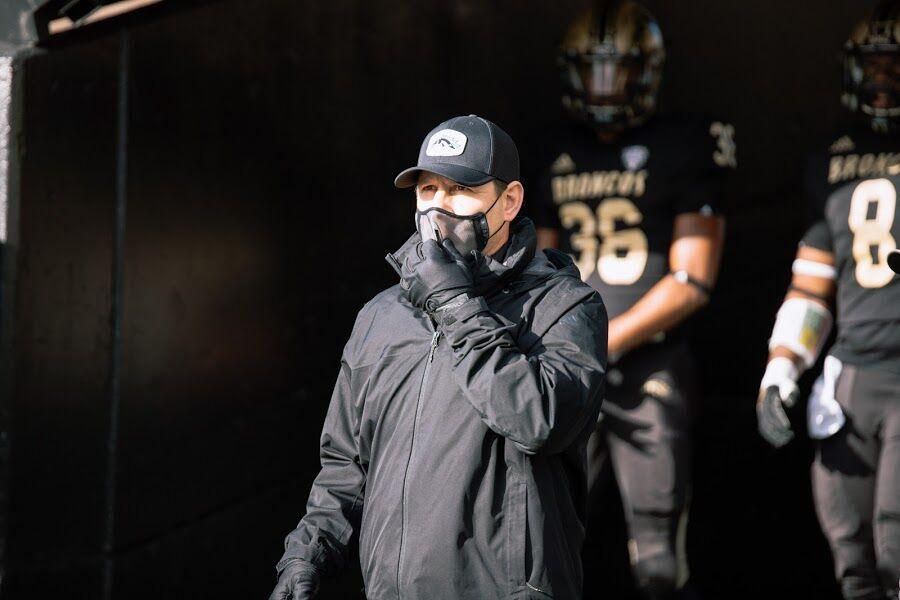 The only surprise of the day for WMU came when wide receiver Malique Dieudonne from Naples, Fla. signed with the Broncos.
Lester said he made a phone call to Dieudonne on Tuesday night after a spot opened up after he had been recruiting him over the past summer. Dieudonne had not committed to any school until the two talked on Tuesday.
"Malique was one of my favorite kids I recruited in the summertime, met him, his Mom, his Dad and was just praying he'd commit before it filled up, because I loved the kid so much. He's a great talent," Lester said.
Lester also mentioned  recruiting was not done yet as the Broncos will be taking a hard look at the transfer portal and who they may be able to bring in to help the team next season.
Western Michigan's 2021 class is ranked 88th in college football and sixth in the Mid-American Conference, according to 247 Sports.
WMU football 2021 recruiting class
- Zahir Abdus-Salaam,Vauxhall, NJ Union City, RB, 5-11, 185
- Carson Briggs, Traverse City, MI, Traverse City Central, OT, 6-6, 290
- Naahlyee Bryant, Chicago, IL, Oak Park-River Forest, ILB, 6-2, 200
- Malique Dieudonne, Naples, FL, Palmetto Ridge, WR, 6-3, 175 
- Dalton Dueweke, Shelby Township, MI, Utica Eisenhower, OT, 6-4, 290
- Elijah Hawk, Pickerington, OH, Pickerington North, DE, 6-4, 240 
- John Hofer, Valparaiso, IN, Valparaiso, OT, 6-6, 300 
- Mareyohn Hrabowski, River Rouge, MI, River Rouge, QB, 6-4, 205
- Tyson Lee, South Bend, IN, Riley, DL, 6-3, 245
- Tyren Mason, Elkhart, IN, Elkhart, WR, 6-0, 181
- Kadinn Morris, Lincoln, IL, Sacred Heart-Griffin, TE, 6-3, 245
- Calvin Muraski, Green Bay, WI, Bay Port, OT, 6-8, 290 
- Joshua Nobles, Blackwood, NJ, Woodrow Wilson, DL, 6-4, 245
- Jaali Parker Chicago, IL, Mount Carmel, WR, 6-0, 185
- Zach Vode, Hobart, IN, Hobart, OLB, 6-3, 210
- Corey Walker, Normal, IL, Normal West, DE, 6-6, 240
- Jalni Willis, Memphis, TN, Bartlett, S, 6-3, 205 
- Henry Wilson, Chicago, IL, St. Rita of Cascia, WR. 6-0, 190
- Aaron Wofford, Chicago, IL, St. Laurence, CB, 6-1, 165