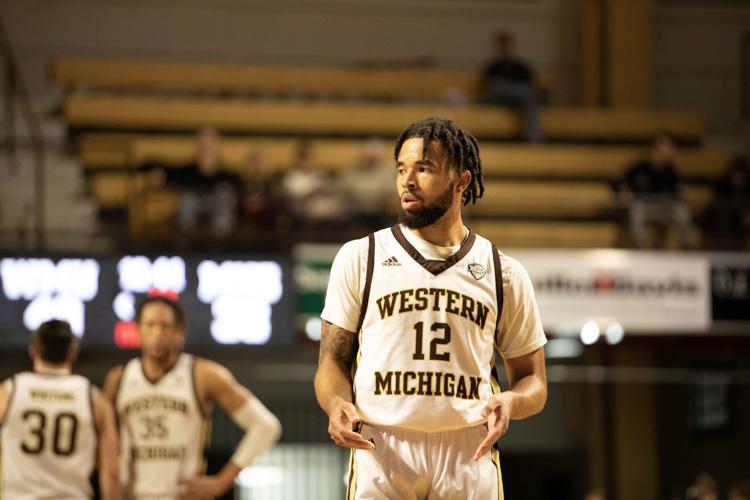 Western Michigan guard Michael Flowers began his playing career as a Bronco in the 2017-18 season, a year the Broncos were picked to win the conference in the preseason Mid-American Conference Media Poll.
In March of that season, the Broncos were preparing for their opening round MAC tournament matchup against the Akron Zips. But Flowers, a freshman at the time, was faced with a much greater challenge far beyond the court.
Joyce Flowers, Michael's mother, passed away after a three-year battle with pancreatic cancer just before the Broncos were set to begin postseason play.
"It's the craziest thing that has happened in my life. I didn't know what to feel when it happened. I didn't really think about nothing else, I didn't care about the MAC tournament at all at that point," Flowers said. "I didn't even go to the [Akron] game. At that moment all I wanted to do is go back with my family back home and comfort them and have them comfort me."
Now a junior, Flowers said his mom is an inspiration to him and plays for her every time he steps on the court. 
Flowers' "Inspiration"
Flowers said growing up, he received an incredible amount of support from both of  his parents to get him where he is today.
Even when his mom was battling cancer, Flowers said she made every effort to make all of his games, no matter the circumstance she was in.
"She never complained about it. She was an inspiration to me and to see her go through something so detrimental, she still always fought and always paid attention to my games," Flowers said.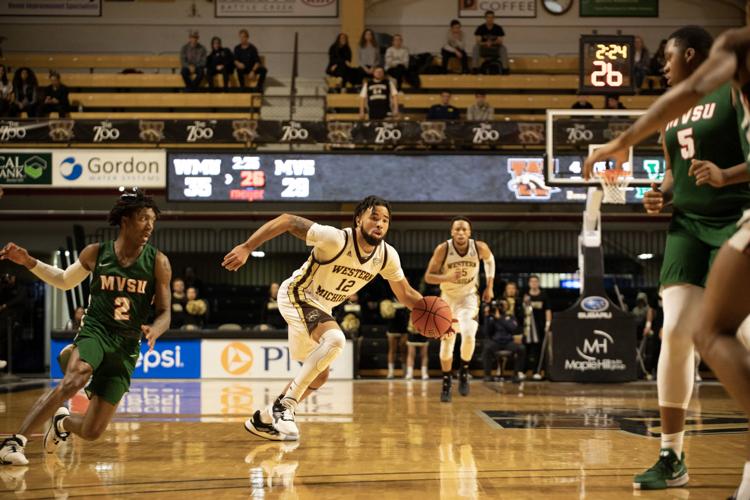 In November of his freshman season, the Broncos competed in the Puerto Rico Tip-Off in Myrtle Beach, South Carolina. Joyce made the trip to see her son play.
"She came to Myrtle Beach with cancer and nobody even knew," Flowers said. "She came that far and always was by my side no matter what. So I definitely look at her as an inspiration while playing basketball."
Playing with a purpose
Flowers said he thinks about his Mom every day, but especially on the basketball court.
Even during the games, he said he will think about her to help him get through the difficult moments in the game.
"Especially in the games I think about her and that she'll get me through the next play," Flowers said. "When times are going bad I just think about her. She always used to be in the stands and I know she's watching over me at all times and I just want to make her proud. Every game I play is for her and my family and I just have to thank God for having her as my Mom and for her showing me the way thus far."
In Western Michigan's 75-65 win in their home opener against McNeese State on Tuesday, Nov. 6, Flowers scored a game-high 24 points on 4-of-6 from three and 10-of-10 from the foul line. 
These types of games have become pretty normal for Flowers. But the crazy part? It happened to be his Mom's birthday.
Breaking onto the scene
Last season as a sophomore, Flowers made a name for himself on the court, averaging 15.7 points per game while shooting 34 percent from three-point range. 
He was one of two Broncos to play and start in all 32 games and also ranked 11th in the MAC in scoring.
When the Broncos traveled to Ann Arbor to face Michigan on December 15 of 2018, Flowers had a game he could have only dreamed of. He scored 31 points, which at the time was a career-high. It was the most points by a Bronco against a Big Ten team since 1997.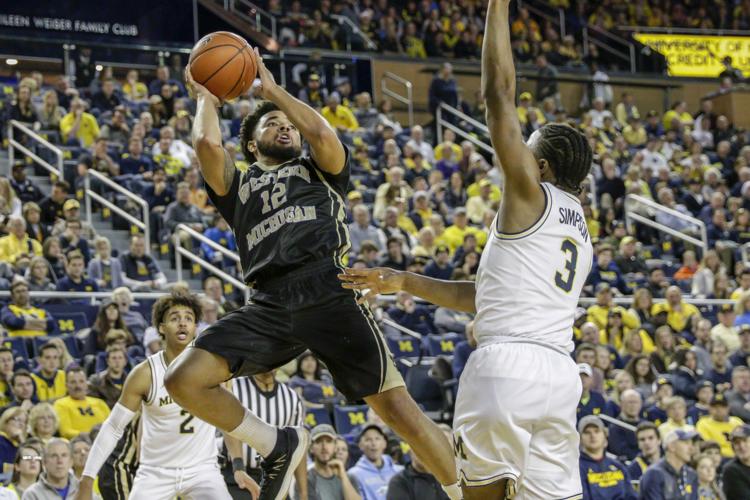 "That's definitely something I'll always remember," Flowers said. "I wish we would have gotten the win, that's all we were there to do but that's what you always dream of, playing on that stage and playing the University of Michigan. I grew up in Michigan and knew they were always a high-profile school. So it was always a dream of mine to play on that court and on that stage and I just did what I always dreamed of doing."
 Flowers posted a new career-high with a 34-point effort at Milwaukee on Friday, Nov. 9 in a 115-110 triple overtime Western Michigan win. Three games into the season, he is leading the team in scoring at 25.3 points per game.
"Learning how to lose"
Head coach Steve Hawkins' team did not have as much success as they would have liked last season. The Broncos finished at an 8-24 overall mark and just 2-16 in conference play.
But Flowers knows if the Broncos learn from what happened last year, they can use it as fuel to have a big turnaround this season.
"One of the main things we learned [last year] is how to lose," Flowers said. "I really think you've gotta learn how to lose before you can learn how to win. We took a lot of tough losses but there were a lot of good experiences that came from that. We saw what we have to do to be able to win tough games. We got beat by a lot of good teams but I feel like now from those experiences it will definitely help us this year."
This season, Flowers will be able to play more of an off the ball role with the Broncos. Freshman point guard B. Artis White is a scorer and distributor who can take some of the load off of Flowers, combined with the returns of forward Brandon Johnson and guard Jason Whitens from injury. It's a role that Flowers is excited to embrace this season.
"One of the biggest emphasis on my game this year is playing off the ball. I haven't played off the ball since high school really," Flowers said. "I'm really just trying to get better at catch-and-shoot threes, running in transition, getting my teammates involved and being a complete guard."
Chasing his goals
Flowers is a sports management major at Western Michigan with a minor in business. Flowers said his goal after graduation is to play basketball professionally, but if that doesn't happen he said he would look to turn to the business side of the sports industry.
After his playing days are over, Flowers said he could see himself coaching or starting a business.
But before Flowers graduates, he has two seasons left at WMU to make as many basketball memories as he can. Two games into the 2019-20 campaign, he is already off to a blazing start, averaging 29 points per game.
Just know that if you come to University Arena and times get tough for the Broncos, Flowers will be digging deep, finding the inspiration he receives from his mom to do everything he can to help Western Michigan win.