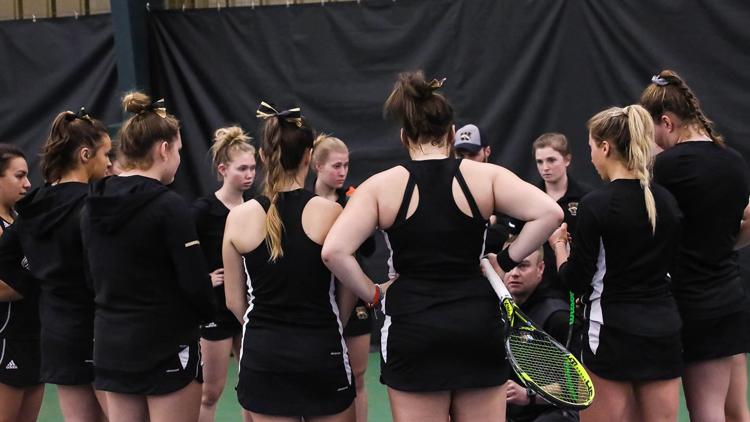 WMU women's tennis were defeated in a tough battle against Cleveland State on Monday at the West Hills Athletic Club by a score score of 4-3. The loss drops the Broncos to 1-1 on the season in dual competition after coming away victorious last Saturday against Oakland.
 Cleveland State took an early lead in the match, going up 1-0 after Sian Payne and Gaby Schoenberg defeated Gabriela Slavova and Lindsey Zieglar in a No. 3 doubles match. 
The Broncos came back and started the singles event strong, winning three of the first four matches to go ahead 3-2 overall. Kaitlyn Rogosch, Femke Tjon-A-Joe and Zieglar each picked up straight set victories on the day.
But it would not be enough, as Viking senior Blanche Lenoan tied the match at 3-3 with a win over Slavova in No. 3 singles. 
The No. 6 singles match would decide the contest, as Schoenberg defeated WMU junior Valerie Riegraf (6-7, 3-6).
The Broncos will next go on the road for the first time this season where they face Depaul this Friday at 8 p.m.