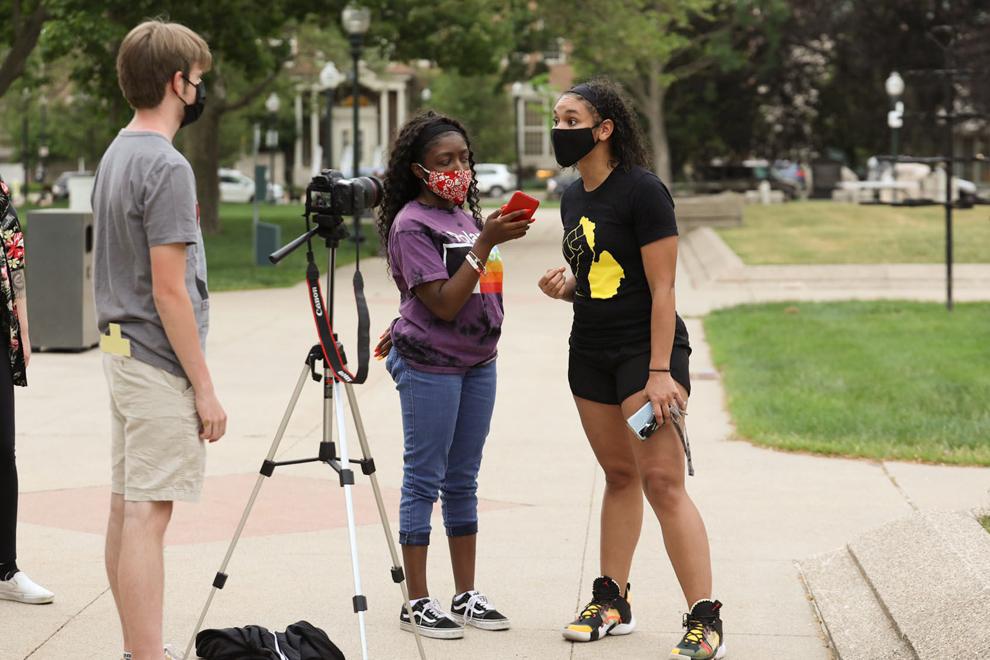 Joining Western Michigan University's community with thousands of other students can be an intimidating thought. But with over 300 registered student organizations (RSOs), every Bronco has a space to shine.
WMU's oldest RSO, Western Herald, offers a space for aspiring writers, photographers and videographers to improve on their writing skills and learn from fellow students. Those who compose the editorial board have each found a home with Western Herald. Before they could join, though, they had to choose WMU. 
Fourth year News Editor Destini Lindsey was drawn to WMU because it's close to her home in Chicago and would allow her to meet new people. 
"This is one of the only schools that I visited that I actually liked when I came to campus," she shared with the editorial board during a meeting.
Lindsey has also pledged to Delta Sigma Theta, a historically Black sorority in the National Panhellenic Council (NPHC). The "Divine Nine," sororities and fraternities that compose the NPHC have a strong presence on campus and in greek life. 
Sports Editor Collin Murphy found a community in WMU's marching band when he arrived on campus four years ago. At the time, it was the only thing Murphy knew he wanted to do.
"In my third year, I realized I did know what I wanted to do and that was sports writing," Murphy explained. "The Herald seemed like the best way to do that."
Murphy was exposed to WMU's marching band because his brother went to WMU. Similarly, fourth year Community & Culture Editor Joseph Zurek has legacy at WMU-- three of his uncles and one of his sisters are all Bronco alumni.
"There's pride," Zurek said. "We can all say that we went here and we're proud of that."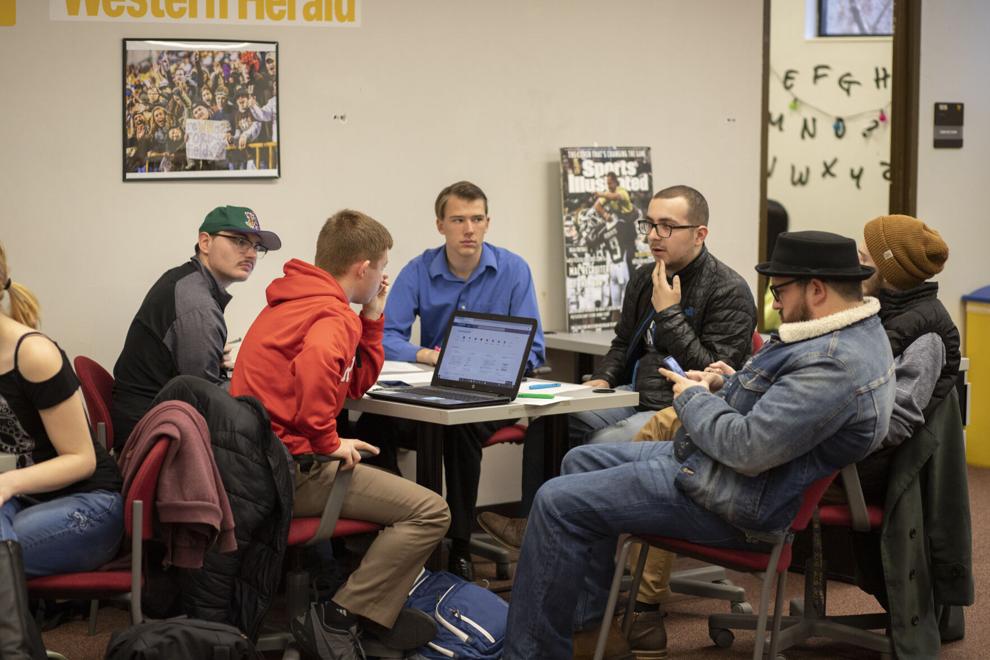 Second year Media Editor Jeremy Bolda also bled brown and gold before becoming a Bronco himself. His grandfather went to WMU while, ironically, his father went to WMU's rival, Central Michigan University. For Bolda, WMU just "felt right."
"I've met a lot more diverse population of people than I would've in my hometown," he explained. "It has broadened my perspective on the world. You get to talk to some pretty smart people who know a lot of really good things, whether they're students or faculty."
Third year Editor-in-Chief Aya Miller shares a similar sentiment. 
"The second I stepped on campus, I felt I belonged here," Miller said. "My grandparents met here, so if it wasn't for Western, I wouldn't even be here today."
Miller felt the sense of community on campus allowed her to excel in ways she wouldn't be able to at another university. 
"At a larger university, I wouldn't have received the one-on-one coaching I did when I joined the Herald," she explained. "I'm able to learn from my team and share my skills with others every day."
Leadership experience is something Murphy is grateful he gained during his time at WMU.
"Being in leadership roles makes me feel like I'm having a positive impact," Murphy said. "That makes me feel like I'm having success here."