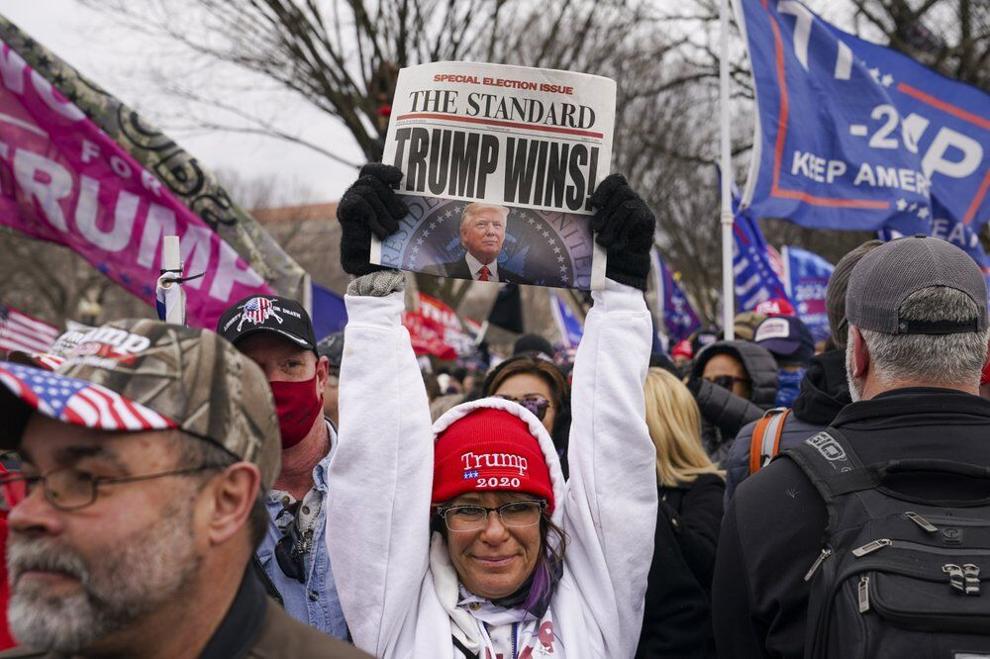 On Jan 6, a group of far-right pro-Trump fanatics stormed our Capitol. Many were armed, and many others didn't care if they weren't. They ran through the halls of the Capitol while congress people hid. Police attempted to calm the scene, but many were attacked. 
Five people, including a police officer, died. Several arrests have since been made, and more are expected to come. 
Many people have decided who to blame for the events that took place. The most obvious person is Trump, who told them to march. However, we still have to figure out what kind of person participated. What was the class character of this event?
The common assumption seems to be "rural, white voters." That these rioters were poor, racist white people who lashed out because of their own ignorance. But this classist assumption does not appear to be the case.
Many of the people who have been identified and charged are not poor working-class toilers. They are, in Marxian terms,  petite-bourgeoisie. 
The son of a Brooklyn Supreme Court judge was among those arrested, along with multiple small business owners who are now being boycotted.
This tracks, historically speaking. Fascism, despite common misconceptions, is not a movement that originates from within the exploited classes. The poorest ranks of society are typically totally disengaged from politics. A poor person does not have the time, energy, or money to commit fascistic acts of violence. 
What we have seen throughout history is that it is this precarious class of people, those who occupy the space between the laborer and the owner, who form the social base of fascist movements. This class of people have been afforded certain luxuries as a result of their place on the racial and economic ladder, and have come to expect those luxuries. 
   When the economy starts to falter, a precursor to fascist movements, this class is put in danger of losing their privileges. They then direct their anger and frustrations onto minority groups, rather than those actually in power. 
Those who actually have power are fine with this arrangement. They encourage it. This includes those in the media, in business, and in the government. The first manifestation of this was clearly Trump's scapegoating of immigrants in 2016, and Trump's assault on Black people's right to vote over the past two months is only just the latest. 
The most dangerous way this casual acceptance manifests itself is in the state's inaction on the violence perpetrated by the movement. It was well within the bounds of the state's power and authority to end the riot at any point. Yet, they mostly did nothing. We all know if this were Black Lives Matter protests they would have been violently suppressed.
But, Black Lives Matter protests challenge the status quo. They threaten the ruling class with an actual shift in power dynamics. White, wealthy protestors fight to keep themselves in the upper strata. And that is why any fascist violence we see occur in the coming months and years will be tolerated by those in power. 
That is why we need to properly identify who the enemy is. We need to fight back against this violence when it occurs. And, most crucially, we need to protect those of us whom the state won't.