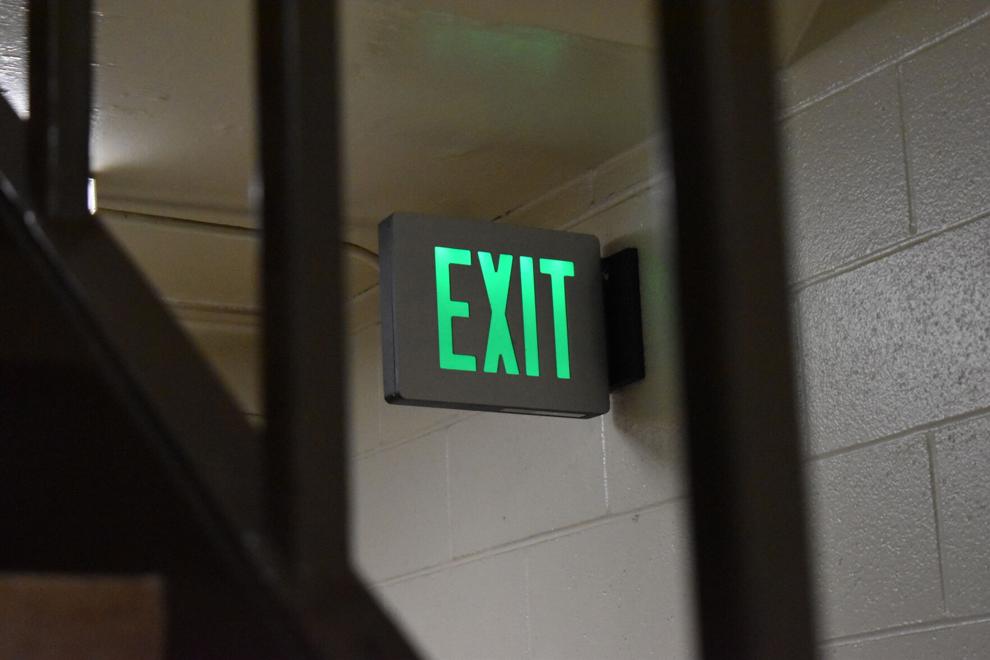 At 12pm, Oct. 23 I wasn't leading the Western Herald pitch meeting like I should've been. 
I was down the hall sitting on the staircase, hiding from the group. For the entire week I was experiencing an overload of anxiety, guided by the persistent belief that I'm bad at my job. I thought they'd be better off without me because, in my mind, I was failing to lead them effectively.
I wanted Western Herald to be better and bigger than what it was when I started, yet we were producing three times less than what we had been at the end of the Spring 2021 semester. I saw this as a personal failure. 
What I have come to realize, though, is that our production isn't a reflection of my capabilities and lower production numbers don't make me a bad editor-in-chief. We work as a team and our succes and failures are a reflection of us all. 
Spring 2021 was a reflection of the team we had then. They knew how to recreate the success Western Herald saw in 2019-20. When they graduated, I wanted to continue to do it in the way I had known. 
I was expecting the editorial board to morph into what it had been but that's impossible. We have to chart our own path and define what the next era of Western Herald will look like. Our production right now is a reflection of that. As editor-in-chief, my leadership needs to morph to a form that suits the needs of the current editorial board. 
Realizing that helped alleviate some of my anxieties with the Herald, but its an ongoing battle. Over the past six months, I've discovered weaknesses I wasn't previously privy to but these don't make me a failure or bad editor-in-chief. Luckily, I have a phenomenal team to learn from. And (thankfully) they're pretty patient when my anxiety goes overboard.  
From News Editor Autumn Roemer I've learned the importance of organization. She manages to balance classes, Bronco skating and the Herald without becoming overwhelmed or overworked. As we have moved towards working on the print edition as a collective, she dove in headfirst while also managing her other responsibilities. Roemer also brilliantly suggested we create a calendar to keep track of meetings and other events which has served us incredibly well. 
Additionally, she approaches any situation big or small with patience, kindness and an open-mind. I don't know where we'd be if she hadn't designed to join while we were all stuck online. 
Sports Editor Collin Murphy has been a rock in his time at the Herald. Throughout all the changes to the editorial board we have had since Spring 2021, he has remained calm and steadfast in his commitment to covering sports. I don't think I could put into words how comforting it's been to have him with the Herald since before the pandemic. What I can say, though, is I'm dreading the day he graduates. 
Lead Sports Reporter Ben Epstein has helped me become comfortable with being vulnerable. Since joining, he's demonstrated a true passion for the craft and a willingness to adapt. 
I wouldn't have written this column if I hadn't opened up to Epstein about how I almost quit, and furthermore, how difficult the transition back to being in-person has been. Knowing I could be vulnerable and not be seen as weaker because of it transformed how I'll approach Herald operations going forward. And all I ask, Ben, is that you be patient with me during the process :)
We've had three additions to the editorial board, Travis Leonardi, Alli Mitter and Cori Osterman, who will all be valuable editions to the editorial board and whom I'm all looking forward to getting to know better. 
Mitter and Osterman have grown considerably since they started as staff reporters. Thus far, Mitter has demonstrated impressive skill in photography and an excellent sense of how to combine photography with news objectives. She brings a plethora of strengths to the table, including excellent communication skills, dedication and an open-mind. Osterman has shown a true dedication to writing and though I haven't gotten to know her well, I'm sure she'll grow even more in her time here.
Last but not least, Leonardi has been an absolute pleasure. His passion reminds me of the same excitement I had when I started. At the same time, I've learned from the unique set of strengths and interests he brings to the table. 
I'm incredibly excited for the semester we have ahead. Furthermore, I'm excited for what I can learn from my team and improve on. Hopefully, they learn from my strengths as well. 
To learn more about our editorial board check out our welcome story here.