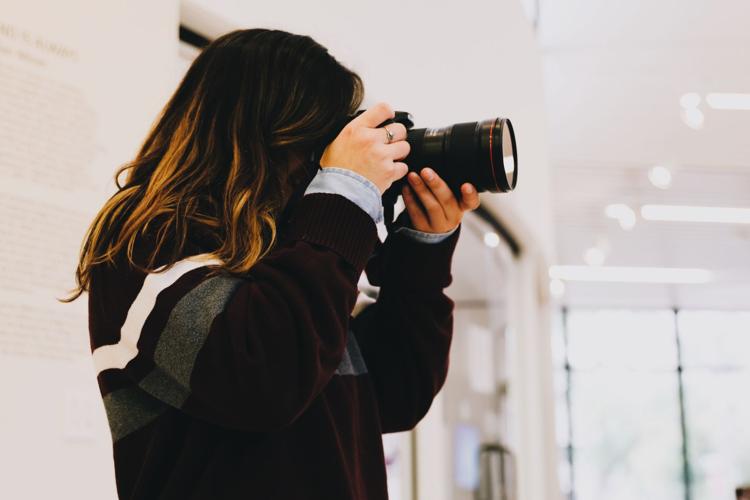 I'm finding it hard to summarize my past three years with the Student Media Group into one column. I know one thing for sure; I would not be where I am today if it had not been for this organization and the people within it. It would never occur to me that this organization would become a monumental influence in my academic career, my professional life, and my personal life.
In three years, I've gone from barely knowing how to edit footage to overseeing an entire video department. When I first came to Western back in the fall of 2016, I attended a YBOT meeting looking to gain production experience. Now, I'm finishing up my run as Video Production Manager of Western Herald Video and getting prepared to pass the baton off to the next.
As a first-generation college student, I was extremely nervous that I would not succeed in college. There were a lot of barriers that prevented me from getting to the same level as my peers, but my number one goal was to make my parents proud. If I'm not mistaken, I believe I've accomplished that.
In the weeks leading up to my move to Kalamazoo, I decided that if I were to go through with this whole college thing, I would take advantage of every opportunity to make myself a better person. I had a fair share of personal issues relating to my self esteem and intelligence that I fought with in high school, and I thought that coming to WMU would be a fresh start, as cheesy as it sounds. I'm happy to report that I was right.
My experience here has taught me a number of life lessons, and while there are many, I'm going to nail it down to the essentials. It's okay to be proud of your work. Show it off. Don't humble yourself. It really only matters what you think. Speak up. Make sure people hear you. Empathize. Don't try to not make mistakes. Make a mistake, then learn from it. Create, create, create. Never, and I mean ever, be ashamed of your passion. Tell the world about it. It's what makes the world go round and it's what makes you, you. I've especially been relying on this bit lately, but lastly, go with your gut. No one knows you better than you know yourself.
I owe a great deal of gratitude a number of people I've worked with since joining the SMG. First, I'd like to thank Charles Clark, Steve Cole, and Tirrea Billings for being fantastic mentors. To this day, the three of you still have a profound impact on my career. To my ever-amazing assistant, Dare'l McMillian, I cannot thank you enough for your help this past year. I am not quite sure where the video section would be if it weren't for your flexibility and creativity. Consider this a formal apology for all of my late-night paragraph texts about the Herald and last-minute favor requests before a shoot. I am thrilled to see where it will take you next year when you're in charge, so go get 'em. Thank you to my girl gang, Zoe, Mikhayla, Elissa, and Jordan, who have been my rocks these past few years. It makes me feel like a mom crying at her daughter's ballet recital, but I'm so incredibly proud of you ladies. Nothing brings me more joy than seeing you all flourishing in your careers. To my roommates, Chase and Jess, who had to listen to Zoe and I talk about work for hours every day and were patient through it all. To Glen, you have been a driving force in my career. Every time I have come into the office ready to complain or nag, you have been there ready to hear me out and give me guidance. I'm going to miss your advice, and I'm really going to miss talking about Game of Thrones with you. To my professors, Dr. Mac, Kelly, and Wade, thank you for being such exemplary role models and encouraging me to pursue my passion. To the staff from this past year, thank you for all of your hard work and effort. It does not go unnoticed. What you are doing is important. Finally, I'd like to thank my family, for being there for me no matter the circumstance and supporting me in every decision I make. You really are my foundation, and everything I do, I do for all of you. I can't wait to hear all of your sarcastic comments after you read this.
Though I am not graduating until next spring, my time with the Herald and the Student Media Group has run its course. This has, without a doubt, been one of the most taxing years of my life. But it has also been one of the most rewarding, and I will forever be grateful to the SMG for its opportunities and experience. Thank you for allowing me to leave my mark on WMU's campus.  Student leader life is no joke and is not talked about enough. It's stressful and demanding, but you get what you put into it and the experience is so worth it. It's because of this organization that I've secured an e-board position, a board chair position, two jobs, three internships, and a fourth internship coming up this summer. Everything I know, I owe to the Western Herald and SMG, and I will always remember it. For the final time, this has been Emma France, signing off.