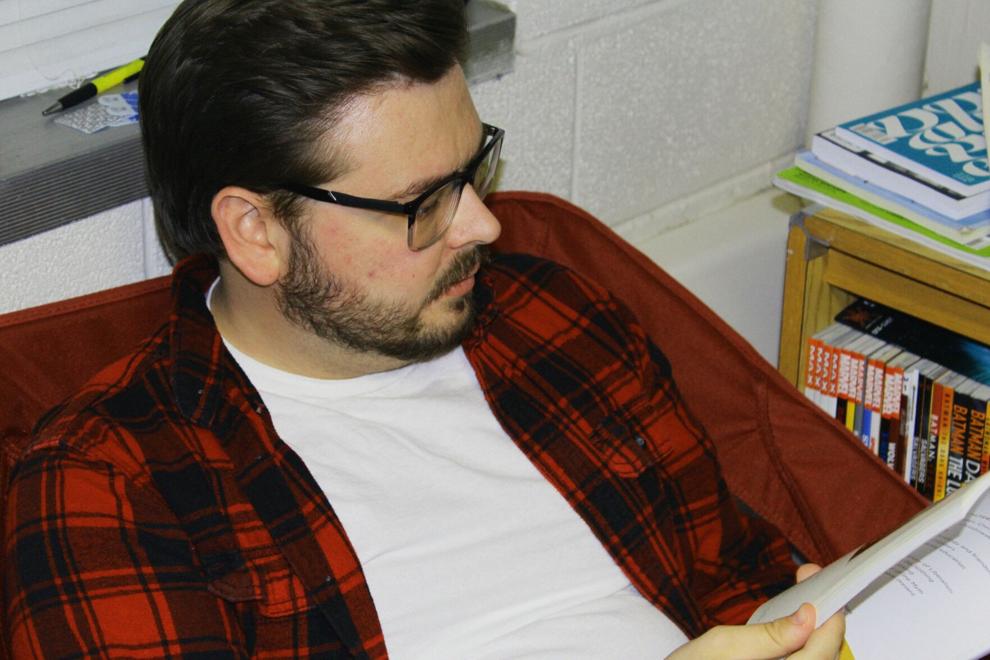 I've never been good at saying goodbye.
Between fifth and sixth grade I switched schools. I knew, but it was hard to accept as a child. Up until the last day of fifth grade I was talking with the few friends I had about what we were going to do next year. I never really said goodbye.
I'd like to think I've grown since I was a kid. But I am graduating; on Dec. 19 I am no longer a student at Western Michigan University—I am an alum. And now it's time for me to say goodbye to the most important part of my time as Bronco.
I sought out information about the Western Herald long before I ever got around to purchasing my textbooks when I first transferred to WMU. That was two-and-a-half years ago. In the time since I have had the pleasure of working both as news editor during what was perhaps the best year the Herald had seen in years, but also as editor-in-chief as we adapted to working in the pandemic.
The Herald has been my life at Western. In fact, it's the main reason I never transferred out—I had considered, briefly, looking at Michigan State and University of Michigan—but I knew the Western Herald was where I belonged.
Everything ends though. My successor, the amazing Aya Miller, will be stepping up to lead the Herald starting on Dec. 20. I know she will bring the Herald into the new decade of journalism. Her drive amazed me as her editor, and now I am excited to see where she steers the ship into the future.
News, as a section of the publication, will always have a special place in my heart. For two years, before I was Editor-in-Chief, news was my home. First as a reporter, then as assistant editor and section editor. During that time, I had the pleasure of being mentored by Zoe Jackson and Samuel J. Robinson. I also had the pleasure of watching Chloe Miller and Ben Gretchko, our current news editor and lead news reporter, grow into their respective positions. When I was editor, Chloe was always my cleanest writer, and I am so thankful to have seen her continue the work I did with the news section. It couldn't be in better hands. Ben had a voracious appetite for news, often bringing three or four pitches to meetings when other reporters brought one or none. This appetite has made him the best lead reporter a paper could ask for, and I am certain he will do well in his professional career after his time at the Herald also reaches its end.
All in all, the Herald was the time of my life.
Now that time is over, and I have to say goodbye. Goodbye Western Herald. You were, are, the best thing I was ever a part of.