The Academy Awards, also known as the Oscars. The Superbowl for those who didn't get out much as kids. Whatever you call them, they are the biggest night of the year for those in and around the film industry; a culmination of all the hard work (and money) put in throughout the year.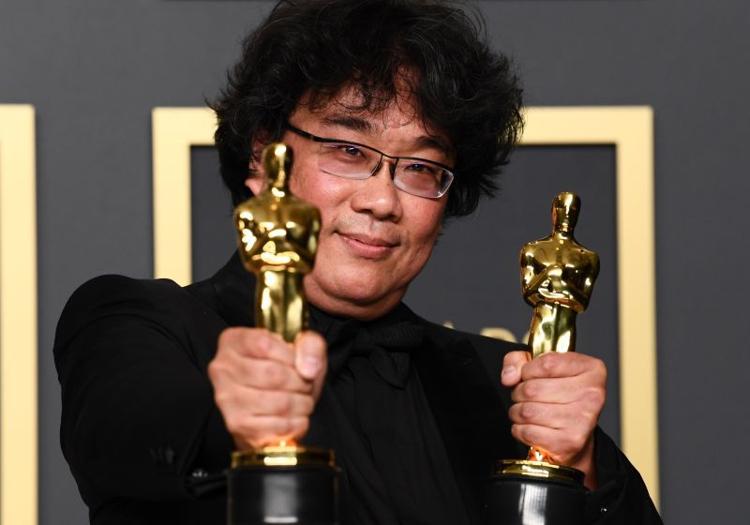 A night where artists come together to celebrate each other and their craft, and a night where fans can finally stop arguing over which movie should win "best cinematography," knowing full-well no one knows what that really means. Usually, though, it comes with disappointment. 
Very often, the Academy makes ill-informed decisions. The "best picture" winner is not always the best picture. For example, in 2019 Bohemian Rhapsody was nominated for nearly every category while Rocketman only received a nod for Best Original Song.
But this year, the Academy got at least four categories very, very right. These categories are: best original screenplay, best foreign feature, best director, and best picture. 
All four of these accolades went to the film "Parasite." A South Korean film that needs subtitles to be understood, that criticized the wealthy in a not too subtle way (the title of the film literally being "Parasite"), won four major awards including Best Picture.  
It was absolutely beautiful to watch. The audience stood, Martin Scorsese cried, and my roommates cheered. It was hard to believe that this was the same Academy that is constantly attacked for a lack of diversity in nominations and awards.
But it was. Parasite's win was surprising not because it was undeserving, but because of those who vote for the winners. They are always referred to as "the Academy," but who actually makes up the Academy? 
We don't know for sure, as membership is kept secret, but what we do know is that in 2012 membership was 94% white, 77% male, and the median member age was 62, according to the LA Times. 
One of the reasons for this is because membership is life long, and it is very hard to get it revoked. In fact, only four members have ever been expelled. One was accused of leaking screeners. The other three were Harvey Weinstein, Bill Cosby, and Roman Polanski. Everyone who was accepted into the Academy, no matter how long ago, is still a card-carrying member. 
This has led to an old, white, male Academy. They have been trying to punch up these numbers in recent years, but the demographics have only slightly changed. 
Parasite won against all odds. Parasite won because it was too good to ignore. But it does not change the fact that until the Academy better reflects not only the film industry today, but the world, we are going to be stuck watching old white men pat each other on the back.