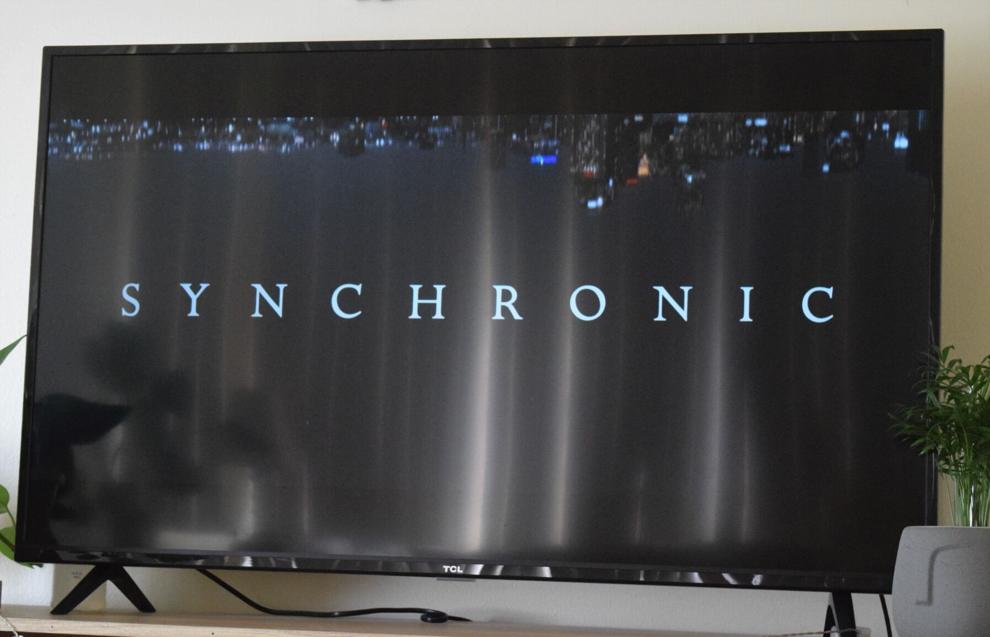 Justin Benson and Aaron Moorehead are two of the best directors working today, and are criminally undersung in the greater film discussion. They debuted in 2012 with the impressively creative "Resolution," and since then have upped the ante every few years with tales of broken protagonists undergoing self-discovery through fantastical means. 
"Synchronic" was a film I needed right now. It marks a transition into the mainstream, starring Anthony Mackie and Jamie Doornan as two paramedics in New Orleans.
It's jarring when the setting is addressed. From the outset, nothing about the city screams "fun." It's a sad place--shot in blues and blacks--and the choice to set it here makes the film all-the-more compelling. 
Mackie's "Steve" is an unwell man. He's frequently undermined by Doornan's character's complaints of what he sees as a perfect life. Steve, meanwhile, is coming to grips with the news of terminal brain cancer while lapsing slowly into addiction. He comes to work hungover, pops pills and sleeps around, but Dennis dwarfs so much of each conversation that Steve's problems never come up. 
The twist comes in the form of "Synchronic," a drug that seems to be the cause of bizarre deaths in the city, which is due to the fact that the drug catches its users in two points in time that occurred in the same spot geographically that the drug kicked in. 
With all of the time-travel films over the years, it's hard not to roll your eyes and think you've seen it before. Where this film differs is how grounded in reality it is. It's a movie about living well while one can, but it never sinks into cliched conventions of returning to one's own past. 
The time jumps are seemingly random. Desolate bogs, deserts and the Ice Ageare glimpsed--and it's because of these situations you never see that Benson and Moorehead are able to craft such compelling, original, and above-all, unpredictable narratives. 
They also have a very unique visual style and this film is one of their most spectacular to date. Creative shots have become commonplace (they're reused and lose their luster) but Synchronic proves nothing if not that there are always new avenues to explore. 
Swooping shots of Pontchartrain at night as it becomes a star-filled sky; Dutch-angled ambulances careening around bends in the road; and the effect of the drug as the modern world falls away are only some of the visual elements of this film, and their highlight of the theme should not be understated. 
Synchronic's release was delayed with the COVID-19 caused shutdown, but its message is one of the moment. It's further proof not only that film is a medium still fresh and full of ideas, but that when it finds the right person, at the right time, it can make all the difference. 
If this sounds appealing, check it out on Video On Demand. This is a fine movie--and Anthony Mackie delivers his career best performance.