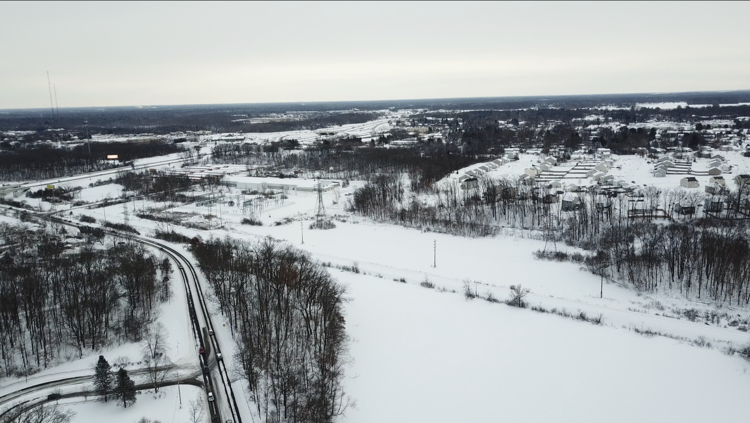 Snow days have often been times where students rejoice to hear that school is canceled and spend the entire day playing outside in the snow. But at Western Michigan University, snow days have been a topic of controversy in the recent weeks leaving a lot of students upset over the days this semester that have been canceled.
In the past few weeks, classes were canceled six times due to severe weather. Some students were thrilled to have a few days off, but many were upset that the snow day on Monday, Jan. 28, didn't actually start until noon, forcing some students to go to their morning classes.
There has been statewide outrage at several Michigan universities that remained open when the weather seemed to be "unsafe" for students travelling to class. Several accidents were reported around the Kalamazoo area and a state of emergency was declared on Jan. 28 warning Michigan citizens to stay inside unless absolutely necessary. The disparity between the University's decision to stay open and severity of the weather has left students questioning why the school was open and who makes such decisions.
Jan Van Der Kley, the vice president for business and finance at Western, is the head of decision making for school weather closures. Van Der Klay said this is one of the worst winters she has seen in her 7 years as vice president
When Van Der Kley and her team decide to whether to call a snow day or not, there are a lot of factors they look into. There really isn't one "formula" they follow every time when deciding. But some of the factors that play into school closing are the amount of snow and type of snow.
"We look to see if the plowers would have sufficient time to clear a path for students," Van Der Klay said.
When the weather might necessitate a closure they send a team of people to drive the main roads used by students to determine if the streets are safe to drive that morning. These factors and conditions depend on the day and can easily change, but WMU will suspend classes in the most frigid of temperatures, said Van Der Kley.
"If the windchill reaches -35 we will close absolutely," Van Der Klay said.
Her team also looks at the national weather guidelines as well as several weather forecasts to make the most educated decisions. They also track several other universities to see what their closure plans are, said Van Der Klay.
Students have been primarily upset these past two weeks over other schools in the state closing while WMU remains open.
"Each of us (universities) have to make our own decision based on what is happening on our campus and not based on our counterparts," Van Der Klay said.
Her team notes that the weather is so unpredictable at this time of year that the weather on the eastside of Michigan could be completely different than the weather here in Kalamazoo.
Van Der Klay respects that students voiced their concerns but wants everyone to know that the school is doing all they can to make the best choices possible regarding snow days.
"Our number one priority is always keeping our students safe," Van Der Klay said.