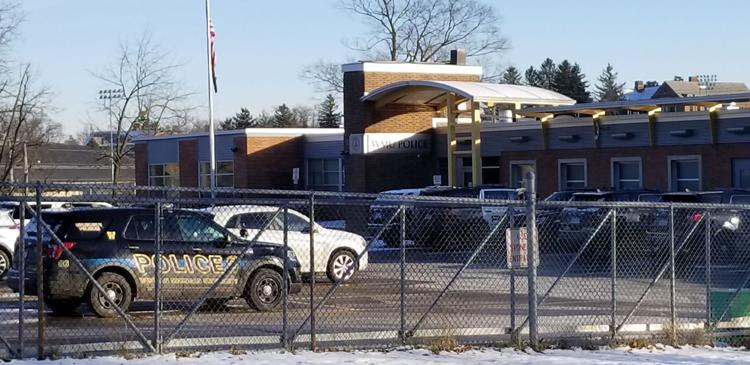 On Nov. 14, a student at Saugus High School in Santa Clarita, California open fired on his classmates killing two, and injuring three. 
Three days prior, students at Loy Norrix High School, Kalamazoo Central High School, Hillside Middle School and Linden Grove Middle school were met with an empty campus. The schools closed on Monday, Nov. 11, while public safety investigated threats made against the schools.
The threats were determined to be non-credible by police and the suspects involved could face significant legal penalties. Nonetheless, the threats have brought concern over the potential for tragedy like the Sangus High School shooting to the forefront of local discourse.
Earlier this month, Kalamazoo Public Schools approved to resume in class training in ALICE Safety drills and procedures to prepare students in case a shooter was present in their area. ALICE stands for Alert, Lockdown, Inform, Counter, and Evacuate, an alternative to traditional lockdown practices. This has been in place since before the threats.
WMU student Joe Figurski believes it took awhile for him to learn of the shooting due to how frequently they seem to occur. 
"I think as a country we've become kind of desensitized to this whole thing," Figurski said. "(It) made it so I didn't hear it as fast which is really just a shame that we don't talk about it as much." 
In Santa Clarita, the shooter was too young to purchase a firearm by traditional means. The handgun used was assembled from various parts making it more difficult for authorities to trace its source. 
Grant Vandoran, president of WMU NRA, believes a possible prevention for future shootings could be better training for school safety officers. 
"We need to start where we already are, where we already have school resource officers there to protect kids," Vandoran said. "I think we need to do a better job at training them and possibly getting more law enforcement officers in there." 
Vandoran further wishes more attention would be given to places where shootings are more common. He also believes its valuable to conduct training programs like ALICE where people are most at risk.
"We need to focus on what's killing the most amount of people in the most vulnerable places," Vandoran said. "These are happening in poorer communities where [people are] vulnerable. We need to protect these people." 
For WMU student Sophia Jamula, hearing about the shooting ignited fears of a similar incident potentially occurring on WMU's campus. 
"What if someone brings in something and they don't catch it and then something really bad happens," Jamula said. "Everyone's in an enclosed space so it's just really scary to think that possibly something like that could happen." 
Other students are confident that public safety would prevent such an event from happening at WMU. 
"I am confident that campus police would handle an active shooter situation effectively," said Evan Oudekerk, chairman of the WMU GOP. "Though, there can always be additional safety procedures implemented to ensure WMU is prepared for the potential of a similar event occurring."