Kalamazoo hit 61 degrees this Thursday, nearly twice the 20-year average for late December.
According to statistics from the National Weather Service, the average temperature for the last week of December in Kalamazoo is about 32 degrees. As climate change has become one of the primary issues in both American and international politics this, the fervor surrounding it has spread to Kalamazoo.
In 2019, climate change action at WMU meant protests, scientific study, lobbying efforts in Lansing, refugee outreach and even a visit from Ireland's former president.
A visit from Ireland's former president:
On Jan. 25 Mary Robinson, Ireland's president from 1990 to 1997, visited WMU to discuss climate change.
While serving as president, Robinson was a noted proponent of climate change research. After leaving the presidency, she went on to serve as the United Nations High Commissioner for Human Rights again using the position as a vehicle to try an address climate change.
While speaking at WMU, Robinson focused on the way climate change affects ordinary people. She explained that farmers are having difficulties planning for growing seasons as climate change means unpredictable weather patterns. She then went on to tell of Alaskan coastal towns that have had to relocate as sea levels rise.
Study suggests Michigan tourism in jeopardy:
In February, a climate change study revealed that Michigan's forests and freshwater ecosystems are in grave danger due to climate change.
Many of Michigan's small towns rely on summertime tourism to support their economies. Michigan's dense forests and freshwater fishing are two major draws to the state. According to Professor David Karowe, sport fish like trout that thrive in colder water will see declining populations as water temperatures rise. He added that both sugar maple and white pine trees, two Michigan staples, are predicted to see a nearly 70% decrease.
WMU students join global climate strike:
On March 15 WMU hosted one of many student strikes occurring globally.
The global strikes were led by Greta Thunberg, a 16-year-old activist from Sweden. Jon Hoadley, the state representative representing Kalamazoo, spoke at the event. Hoadley urged those in attendance to vote with climate change in mind.
Issues discussed by speakers at the event included local goals, ways to encourage and improve sustainability efforts on campus as well as the Green New Deal.
Students lobby to allow solar panels on agricultural reserve plots: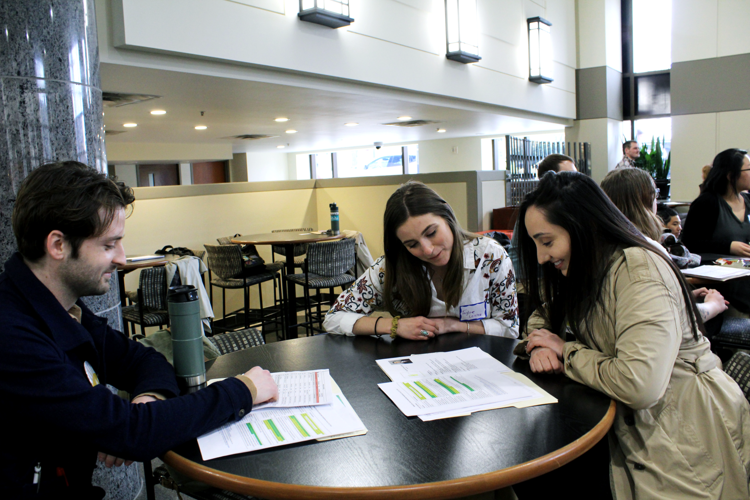 On April 10 students traveled to Lansing to lobby for an amendment to an existing law that allows farmers to place wind turbines but not solar panels on reserve plots.
The students, who were members of the university's environmental policy class, found legislator support for an amendment to PA 116 that would provide tax incentives to farmers who allow the construction of solar panels on unused reserve plots. The law as written originally allowed for incentives for the construction of wind turbines or cell phone towers.
The amendment was approved on June 3.
Refugee Outreach Collective talks displaced peoples:
In September, Emily Worline sat down with the Western Herald to talk about the Refugee Outreach Collective's work and the issues facing displaced peoples.
Worline had founded the group as an undergraduate at Kalamazoo College. She was inspired by her experience as a volunteer at a refugee camp in Europe. Europe has been facing an influx of displaced peoples from places like Syria for nearly a decade. Worline criticized the term "refugee" saying that while the circumstances leading to displacement are often either the result of or exasperated by climate change, the current definition of the term excludes those who are fleeing climate disasters.
International climate protest comes to Kalamazoo: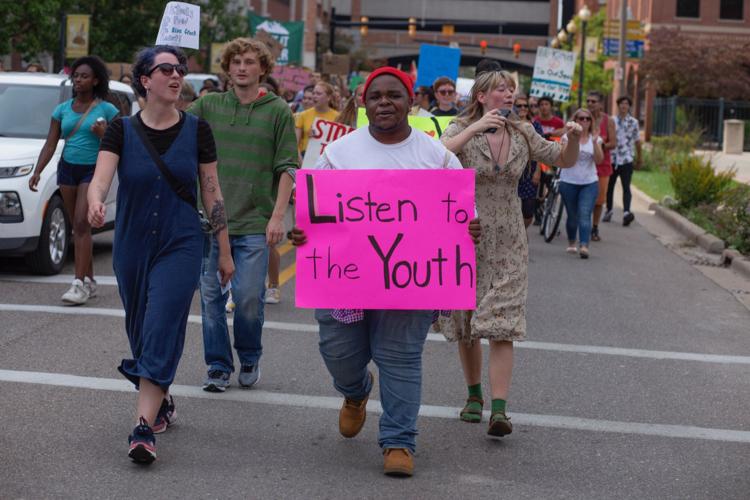 On Sept. 20 students from local middle and high schools skipped class to join WMU and KVCC students to protest government inaction on climate change.
The downtown Kalamazoo protest was one of many across the world organized again by activist Greta Thurnberg. Tyler Boest, one of the students involved in organizing the protest, said the strike was about pressuring governments at all levels to take action to hold those appropriate for climate change accountable.
"We want to show government on all levels that we need to take actions and hold those who are destroying our environment accountable," Boest said. "For over 40 years, scientists from these fossil fuel companies have known about the science behind climate change and the fact that their emissions would end up destroying the environment and we think that's criminal."