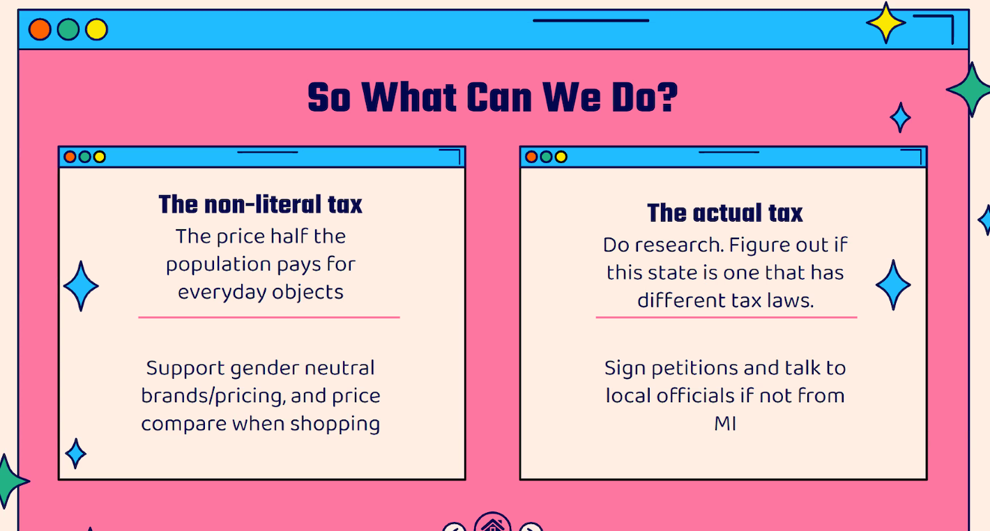 The Office of Student Engagement (OSE) and LeadCorp held a discussion about the presence and effect of the "pink tax" in the United States.
The "pink tax" describes the sales tax placed on feminine hygiene products as well as the increased price of products marketed toward women in comparison to gender-neutral products or those marketed toward men.
The OSE described a report from California finding that 64% of dry cleaners in major cities charged more for dry cleaning women's blouses than they did for men's clothing.
This "tax" extends beyond dry cleaning prices. Pink products and products manufactured for women, such as razors, are often more expensive than those designed for men.
The New York City Department of Consumer Affairs reports that women pay more than men for 42% of products with similar male and female versions. The same study found that men and women pay equal prices for 40% of similar products while men pay more than women for 18% of these products.
Another form the pink tax takes is a literal tax on feminine hygiene products. While repealed in Michigan in November 2021, many states place a sales tax on feminine products. Proponents for repealing this tax argue that they are necessary for a basic human need and should be classified along with groceries, medical items and others as unavoidable purchases.
OSE described a few ways to support women in eliminating the pink tax.
One way they described was to support companies that provide gender-neutral options. Some gender-neutral options are also more environmentally sustainable, according to OSE.
They also recommended supporting companies that promote a more positive future for women and girls in the U.S.
For those who are registered to vote in a state that still has a sales tax on feminine products, the OSE gave the action item to sign petitions and let it be known to state politicians that voters want the tax repealed.
More information about the OSE can be found online.